Classes in Stand-Up Comedy, Improv Comedy, Movement and Voice for Kids 8-12yo
About this Event
Registration options all include admission to bonus activities, professional shows and more!
$150/week - Sign up for HALF day of classes and get Comedy plus ONE additional skill set.
$225/week - Sign for for FULL day of classes get TWO comedy classes plus TWO additional skill sets.
$700 = Sign up for four FOUR weeks of camp and get at least one performance showcase and private coaching.
All of the above include additional bonus sessions including professional shows (family friendly by the teachers and other cast mates from EIGHT IS NEVER ENOUGH), free time with the TEENTERNS (Mafia, Werewolf and other games) and more....
Full offering of classes & camps for kids & teens by 8improv.com We are adding times and teachers almost daily to meet demand!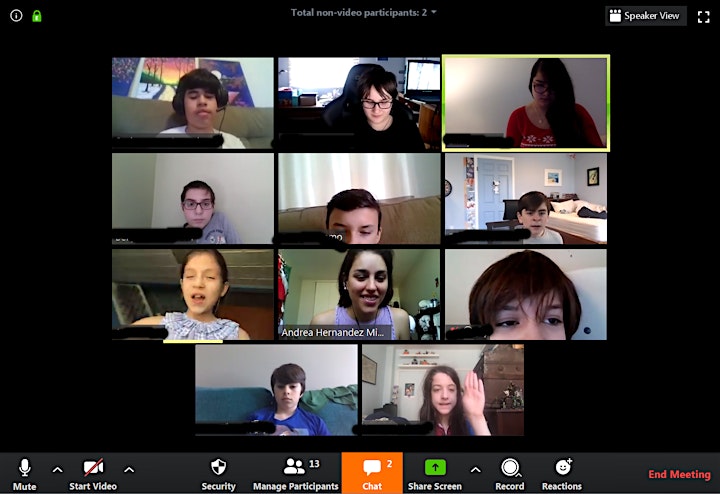 No classes on Fridays. Instead... We will have weekly showcases hosted and featuring our teenterns, rotating campers in every 2-4 weeks as per readiness and experience. We will also have weekly professional shows by the teachers cast from EIGHT IS NEVER ENOUGH, free for all campers, featuring our teenterns as guest performers.
Monday-Thursday Daily Schedule
9:30-9:50 Morning Meeting includes a brief hello, daily writing prompt (brainstorming ideas/details, adding the funny, outlining etc), class to help develop original stand-up comedy routine. We will get all the boring stuff out of the way early so we can focus on performance and play time in classes!
10am-10:50am Movement
Every performer will benefit from the physical training. Everyone needs a little exercise in these quarantine times. Daily sessions will include acting warm-ups, stretching, dance and more.
11am Comedy Class
20-30 minutes OPEN MIC - Each camper gets 2-3 minutes to share their comedy stories, ideas etc. Before it's your time, organize your thoughts with the daily writing exercise. brainstorm ideas & details, then outline your routine. Every time you repeat the same story change something. Add some funny, remove some waste etc. While the TEENTERN MC the open mic, the teacher will take notes and pass them on.
The final 30-40 minutes will be dedicated to Improv Comedy. We will learn one scene game/week plus play large group games.
12pm LUNCH BREAK
1pm-1:50pm Musical Comedy
Class starts with a warm-up that teaches voice and breathing technique. Campers will learn some musical improv game - online this will mostly include rhythmic games like Beastie Rap. Each week we will also teach one game like Irish Jig or Blues. OPTIONAL for the last 15 minutes, Ryan will coach on musical theater songs. Sing a capella, with karaoke tracks or if you have piano skills, you can play too.
2pm Comedy Class
(SAME AS ABOVE)
3pm Afternoon Activity
TEENTERNS will lead round of Mafia etc
WEST COAST CLASS TRACK
(SEE DESCRIPTIONS ABOVE)
Monday-Thursday
9:30 Morning Meeting
10am Musical Comedy with Ryan Hudzik
11am Comedy Class with Walt Frasier
12pm LUNCH BREAK - TEENTERNS will lead round of Mafia etc
1pm Movement with Andrea Hernandez-Mieres
2pm Comedy Class with Walt Frasier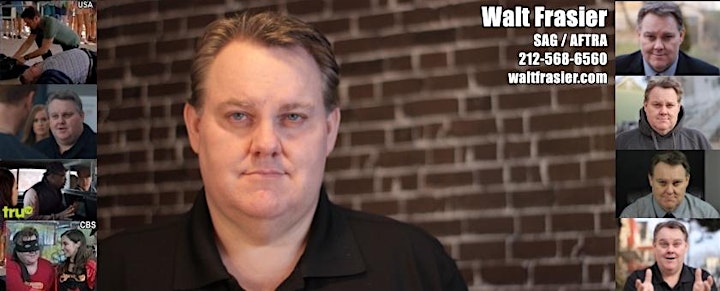 Walt Frasier, Artistic Director Piano, MC, TeacherEIGHT IS NEVER ENOUGH Cast Member since 2002
TV credits: Billions 4.10 (2019 CBS), Friends of the People (TruTV), Blue Bloods (CBS) Royal Pains (USA), Lilyhammer (NETFLIX), Naked Brothers Band (NICK), Fat Pants (Dr. Oz Promo), Late Night with David Letterman (9 eps), Hair Trauma (2 eps, WE), Stankervision (MTV2).
Walter is a New Yorker since 1997, but grew up in Maryland, getting his theatrical start in Washington DC area. If you have called to book a gig or groups sales you most likely talked with this guy. Walter has also performed internationally in theater, music and even Opera. walter has been performing Improv Comedy for Kids & teens since 2003. In 2009 he was named Director of Instruction for the Comedy Hall of Fame, developing their programs for NYC schools. In 2011 he opened his own school. Walter currently works all over the NYC area, including in residencies via Arts Horizon. Now his students are winning competitions, getting recognized by Kenan Thompson as America's funniest kids. One student even appeared on Aziz Ansari's MASTER OF NONE on Netflix.
Beyond the braggable credits, it is Walt Frasier's goal to create laughs and teach other to spread his positive message. Start every day with a smile. Want others to smile at you? LEAD BY EXAMPLE!!!
Remember Rule #1: HAVE FUN but never at another's expense!!!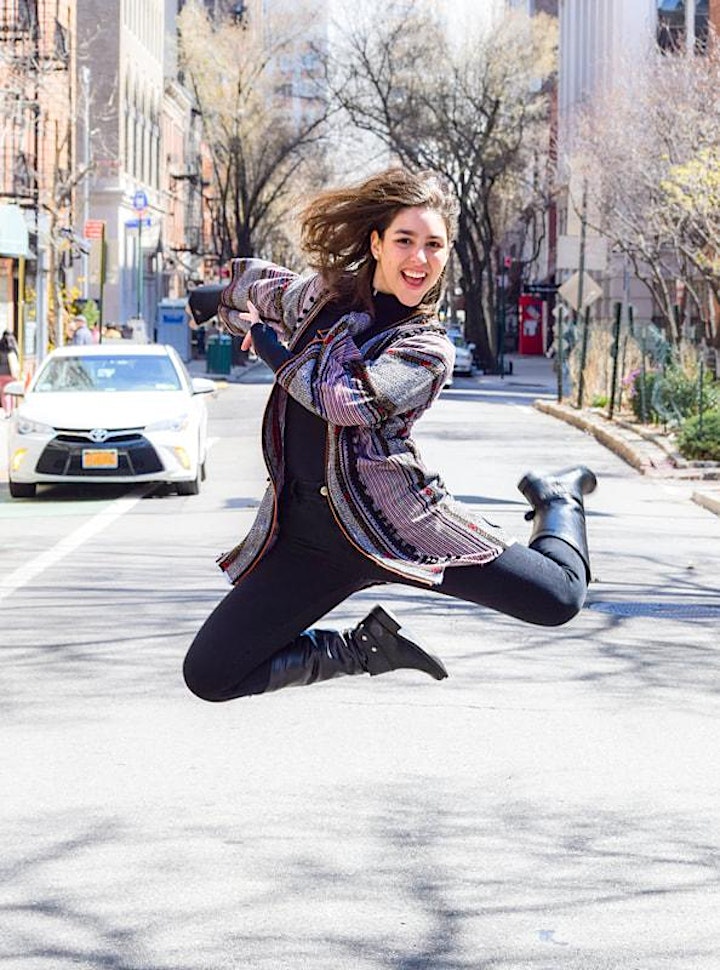 Andrea Hernandez Mieres is a Mexican & Spanish singer, actress and dancer. Originally from Mexico City where she debuted professionally on the Musical Theater scene in the Mexican Broadway versions of The Fiddler on the Roof and The Scarlet Pimpernel. Recent AMDA NY graduate, Andrea is venturing on the New York City scene. Andrea has been with EIGHT IS NEVER ENOUGH Improv since early 2019. She appeared in our Holiday Show, Santa's Sing Along Adventure, as a singing and dancing Elf.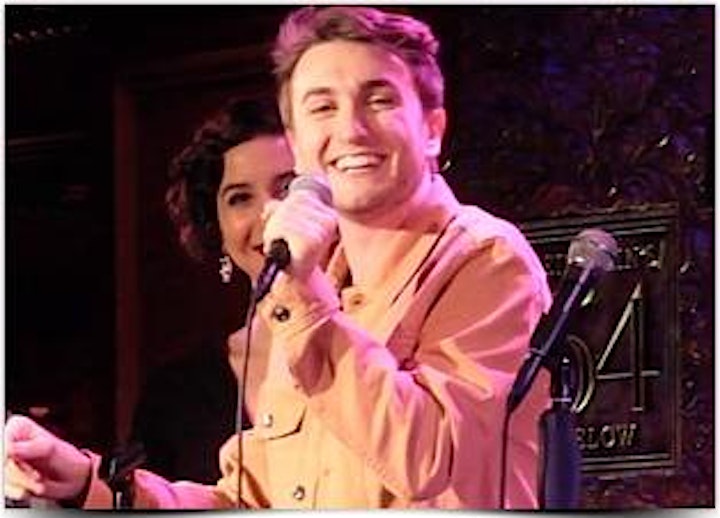 MC, Teachers, Piano, Member since 2018
Ryan would like to believe you are laughing WITH him, not AT him. Ryan is an actors, singer, dancer, writer, noodle hailing from upstate NY. He is also a recent graduate of NYU Tisch (Experimental Theatre Wing/New Studio on Broadway). Besides working his first ever improv job with Eight is Never Enough, Ryan loves bringing new works to life (so you won't know any of his recent credits until they hit that good good Broadway transfer). Right before the quarantine life started, Ryan was cast in a new Off Broadway run of Naked Boys Singing. Critics have called him a "vocal powerhouse," a "laugh riot," and a "person." Armed with a fast paced walk, and his home-made cold brew, he's ready to take the world by storm!