About this Event
Online comedy classes for kids includes both Improv & Stand-Up Comedy. Saturday Classes focus on Stand-Up Comedy. Log in for an hour of kids sharing original comedy routines. As time permits we will include one or two improv games.
Starting April 6, Monday/Wednesday Classes will focus on Stand-up Comedy. If a student misses the Saturday classes we will allow them to share their stand-up work.
$75 Tuition includes
- unlimited use of online resources (how-to videos and writing prompt worksheets)
- four week of classes via ZOOM
- additional private one on one coaching sessions via video conferencing ( FIRST 10 minute session for free included with tuition)
ONLINE RESOURCES
Online Class overview https://newyorkimprovtheater.com/online-comedy-classes/
- Introduction to Stand-up Comedy https://newyorkimprovtheater.com/online-comedy-class-introduction/
Before your first class, watch the videos "Introduction" and "Brainstorming Ideas" and then complete The Brainstorming Ideas Worksheet. Have this ready when you share your stand-up routine ideas.
- Introduction to Improv Comedy https://newyorkimprovtheater.com/online-comedy-class-playing-improv-games-lesson-one/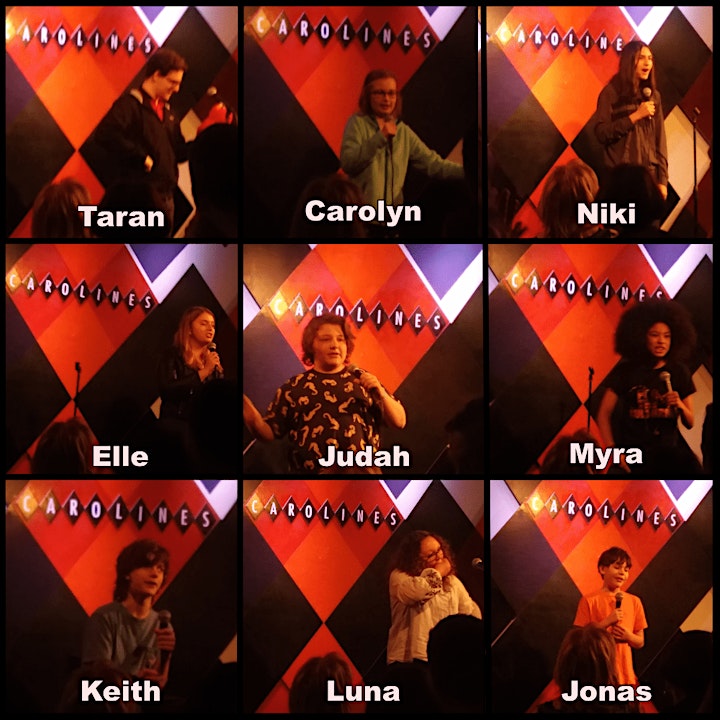 Teacher: Walt Frasier has one of the leading schools in New York City (EIGHT IS NEVER ENOUGH - AKA Improv 4 Kids, Improv 4 Teens) for kids & teens learning both stand-up and improv comedy.. His student, 12yo Carolyn White, was named the "Funniest kid in America" by Kenan Thompson, after winning the SNL star's national talent search.. Mr. Frasier also directs numerous programs in residency at NYC area schools and camps. TV credits include Billions, Royal Pains, Blue Bloods, Lilyhammer, Letterman and NICK.