This online cohort will walk through the development of an IB/PYP Transdisciplinary Unit planner and support curriculum writers.
About this Event
The IB/PYP collaborative planning process is a comprehensive approach to developing curriculum. Transdisciplinary unit planners are purposefully written to provide an inquiry based, concept driven approach to teaching and learning in which student agency is fostered.
This online cohort will walk through the development of a unit of inquiry planner within the Transdisciplinary themes of the Primary Years Programme. Participants will join 4 synchronous sessions (with asynchronous work between sessions) that will reflectively engage in the process of creating their own unit planner. These interactive sessions will provide participants with resources, examples, conversations and feedback from other members of the group.
Whether you are developing a unit for the first time or are revising an existing unit planner, you will have an opportunity to consider how you are creating challenging, relevant, significant and engaging experiences for your students.
Dates and Topics
SESSION 1: July 13, 2021 | 11:00-1:00pm New York
Building the foundation of your transdisciplinary unit
This session will introduce participants to the IB/PYP planning process and available templates. Participants will determine the concepts that will drive the purpose for the unit in order to craft a central idea and lines of inquiry.
SESSION 2: July 15, 2021 | 11:00-1:00pm New York
Creating the framework for launching your teaching and learning
Building on what was created in the first session, we will further discuss unit foundations. Participants will collaborate on reflecting on student experiences and create success criteria for the learning. Participants will leave the session having completed the reflecting and planning portion of their unit planner.
SESSION 3: July 20, 2021 | 11:00-1:00pm New York
Designing learning engagements that promote student agency
During this session, we will explore sample unit planners and begin to design learning engagements that are concept driven and inquiry based. Participants will consider how student voice, choice and ownership are fostered throughout the unit.
SESSION 4: July 22, 2021 | 11:00-1:00pm New York
Developing a plan for effective assessment practices
To complete the planning process, participants will reflect on how best to determine student understanding throughout the unit. By considering a variety of assessment practices, we will consider opportunities for self, peer and teacher feedback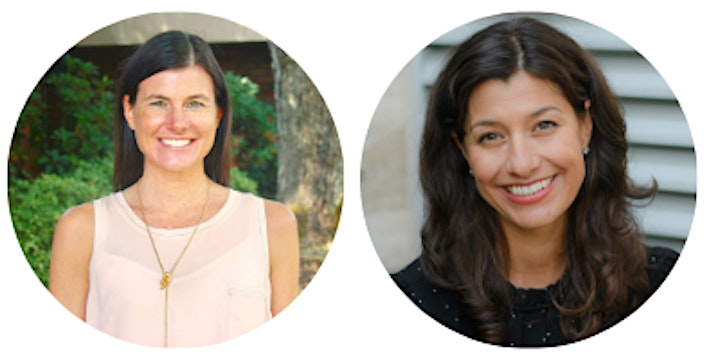 Presented by: Erica Chiotti and Amber Villa-Zang of FariaPD
Erica has served in education for over 20 years, including work as a classroom teacher, university professor and instructional mentor and coach. With extensive experience in both traditional, and International Baccalaureate schools, she understands the unique opportunities for teachers in a variety of settings. Erica is actively involved in many facets of education, including collaborative planning, instructional implementation, assessment and reflecting on teaching and learning across multiple grade levels and content areas. Additionally, she is passionate about facilitating engaging professional development and supporting educators as they implement new ideas and strategies with their learners.
Erica earned her master's degree in education from George Fox University and holds a bachelor's degree in education from the University of Idaho. Through her vast experience with teaching and learning, she loves to make connections with others in order to provide high quality experiences for educators and learners.
Amber Villa-Zang is a Senior Manager of Professional Development at Faria Education Group. She designs and facilitates professional learning on a range of topics and supports schools and districts to map and develop curriculum. Amber also designs and leads a number of FEG events. Amber has been an educator for 17 years. Her passion is to create an engaging and collaborative environment for all learners, and to explore how to continually strengthen and innovate curriculum and instruction to promote the success of all students. Amber received her BA in English and Master of Arts in Teaching from Lewis & Clark College in Portland, Oregon.
Cost to Attend
$129 per person or $400 for 4 people
If you are a Title I school or receive Title I funds for your school, you can receive special pricing. Please email events@fariaedu.com for more information.
Please note that this is not an IB workshop. All opinions shared are those of the presenter, they are not definitive interpretations of IB Policy. For that please refer to your IB coordinator or IB accredited event. This is a sharing of ideas and approaches that the facilitator believes stimulates best IB practice.