This online cohort will walk through the development of an IB/PYP transdisciplinary unit to support teachers and coordinators.
About this event
The IB/PYP collaborative planning process is a comprehensive approach to developing curriculum. Transdisciplinary units are purposefully written to provide an inquiry based, concept driven approach to teaching and learning in which student agency is fostered.
This online cohort will walk through the development of a unit of inquiry within the transdisciplinary themes of the Primary Years Programme. Participants will join 4 synchronous sessions (with asynchronous work between sessions) that will reflectively engage in the process of creating their own unit. These interactive sessions will provide participants with resources, examples, conversations and feedback from other members of the group.
Whether you are developing a unit for the first time or are revising an existing unit, you will have an opportunity to consider how you are creating challenging, relevant, significant and engaging experiences for your students.
This event is based off the US Eastern Time Zone (GMT -4). Please use this time when converting to your time zone.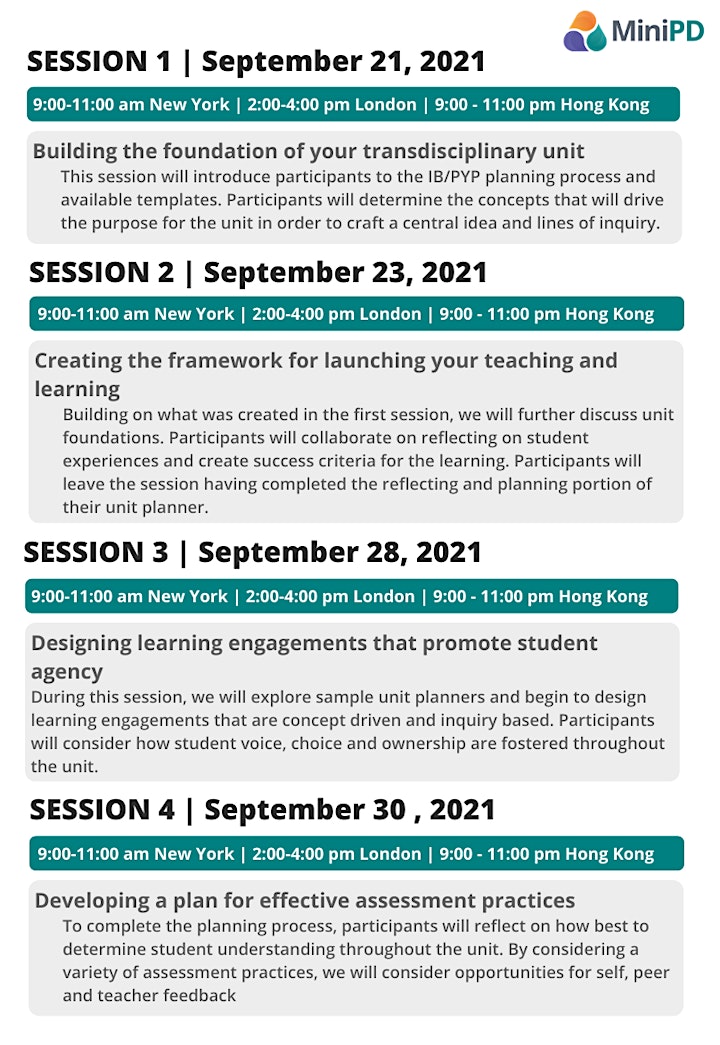 See what the previous attendees had to say about this workshop!
"As a new PYP teacher for the Fall, this workshop has given me excellent resources and understanding to feel confident to begin strong for the new academic school year."
"Whether you are brand new to IB, in your first few years, or a seasoned professional, this course will provide some great gems for you. The opportunity to listen, review and discuss so many aspects of what PYP planning, teaching, assessment and reflection can look like, is hugely beneficial."
"I recommend these sessions as it is an extremely well organized event with excellent facilitators and constant feedback and direction. It is a wonderful opportunity to meet other IB teachers from all over the globe and share ideas and understandings. Bravo!"
"If you are looking for concrete and clear examples, this is your workshop! The facilitator does an excellent job demystifying the process of IB curriculum writing. "
"An essential tool to help new and experienced PYP teachers develop conceptual unit plans."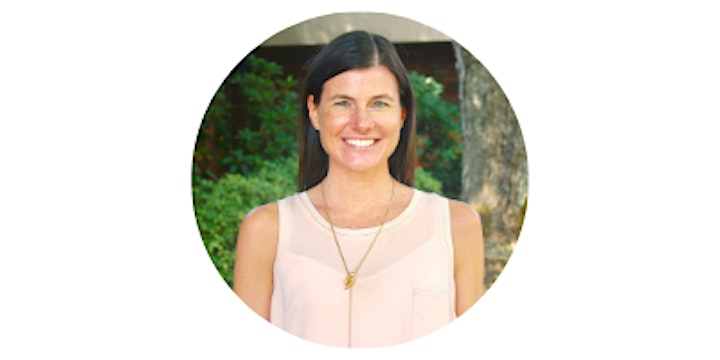 Presented by: Erica Chiotti
Erica has served in education for over 20 years, including work as a classroom teacher, university professor and instructional mentor and coach. With extensive experience in both traditional, and International Baccalaureate schools, she understands the unique opportunities for teachers in a variety of settings. Erica is actively involved in many facets of education, including collaborative planning, instructional implementation, assessment and reflecting on teaching and learning across multiple grade levels and content areas. Additionally, she is passionate about facilitating engaging professional development and supporting educators as they implement new ideas and strategies with their learners.
Erica earned her master's degree in education from George Fox University and holds a bachelor's degree in education from the University of Idaho. Through her vast experience with teaching and learning, she loves to make connections with others in order to provide high quality experiences for educators and learners.
Cost to Attend
$129 per person or $400 for 4 people
If you are a Title I school or receive Title I funds for your school, you can receive special pricing. Please email events@fariaedu.com for more information.
Please note that this is not an IB workshop. All opinions shared are those of the presenter, they are not definitive interpretations of IB Policy. For that please refer to your IB coordinator or IB accredited event. This is a sharing of ideas and approaches that the facilitator believes stimulates best IB practice.
Organizer of Online Cohort: PYP Curriculum Writing Workshop
Faria was founded in 2006 to transition schools from paper onto a curriculum-focused learning platform. Today, Faria powers curriculum for over 10,000 schools & districts and 3 million students with a suite of 3 services. ManageBac for curriculum planning, assessment and reporting, OpenApply paperless admissions, and Atlas for curriculum management.