This online cohort will walk thru the basics of concept-based teaching and learning and empower educators to apply it in their classrooms.
About this Event
K-12 educators all over the world work tirelessly to engage the hearts and minds of their students. However, for many teachers going beyond teaching content and skills, and facilitating a conceptual learning experience can be a struggle. Concept-based learning approaches provide opportunities for students to use core content and skills as tools - as opposed to content and skills being the final destination of learning - to reach higher levels of thinking and deeper understanding.
This online cohort will walk through some of the basics of how to create intentional learning experiences to promote conceptual thinking. In 3 synchronous sessions (with asynchronous practice between sessions encouraged) followed by optional Q&A after each session, participants will have the opportunity to develop a basic tool kit of concept-based approaches and strategies to meet their students' needs.
Sessions will be interactive and participants will be provided with resources, opportunity for conversations and feedback from other members of the group. Participants will have the opportunity to reflect on their students' learning experiences and walk away with strategies that they can implement in their classroom.
SESSION 1:
Getting Started with a Concept-based Approach
April 15, 2021 | 12:00-2:00pm New York | 5:00-7:00pm London
Participants will have the opportunity to discuss and build a shared understanding of concept-based teaching and learning based on key research-informed think pieces, and will reflect on different teaching approaches that can support conceptual thinking. Participants will leave this hands-on session with basic tools for getting started with a concept-based approach to curriculum unit design.
SESSION 2:
Applying Instructional Strategies to Support Conceptual Thinking
April 22, 2021 | 12:00-2:00pm New York | 5:00-7:00pm London
Building on from the prior session, participants will engage with various instructional strategies to integrate in their teaching approach to encourage student engagement, curiosity and conceptual thinking. Participants will leave this interactive session with instructional strategies to integrate into unit design and to try out in their classrooms.
SESSION 3:
Designing Meaningful Learning Experiences & Assessments
April 29, 2021 | 12:00-2:00pm New York | 5:00-7:00pm London
During this final hands-on session, participants will consider options for designing learning experiences and assessing for and of student understanding. In addition, participants will look at selected technology tools that can support concept-based teaching and learning, inclusive of looking at examples of how some schools are using ManageBac, AtlasNext and Atlas to support concept-based unit design. Participants will leave this session with an expanded toolkit to support concept-based unit design that can directly impact their practice for improving student learning.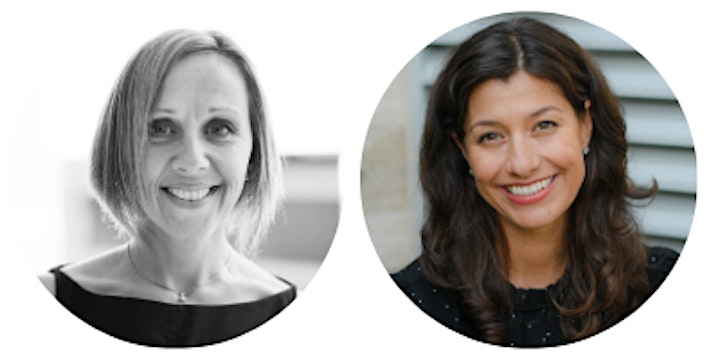 Presented by Sarah Plews in collaboration with FariaPD.
Sarah Plews has over two decades of experience in the UK, Europe and Asia, in both business and education sectors. An experienced instructional coach, senior leader and teacher, she currently heads up the PK-12 Professional Development for Learning at The Oporto International School, Portugal. She is a member of a number of international advisory boards and steering committees connected to teaching and learning, and is a member of our FariaPD team, where she enjoys consulting and training teams from different international schools around the world.
Driving cultures for coaching and collaborative professionalism, she has worked with schools, universities and adult educational institutions to lead and support change for strategic improvement. She is a speaker at international conferences, CIS, ECIS, AIE amongst others, and regularly facilitates training on leadership, curriculum, pedagogy and professional development.
Sarah graduated with an MA from The University of Edinburgh and Post-Graduate Certificate in Education from The University of Newcastle, she is certified in International Educational Senior Leadership and Management and as a Council of International Schools Accreditation Evaluator.
Amber Villa-Zang is a Senior Manager of Professional Development at Faria Education Group. She designs and facilitates professional learning on a range of topics and supports schools and districts to map and develop curriculum. Amber also designs and leads a number of FEG events. Amber has been an educator for 17 years. Her passion is to create an engaging and collaborative environment for all learners, and to explore how to continually strengthen and innovate curriculum and instruction to promote the success of all students. Amber received her BA in English and Master of Arts in Teaching from Lewis & Clark College in Portland, Oregon.
Cost to Attend
$129 per person or $400 for 4 people
If you are a Title I school or receive Title I funds for your school, you can receive special pricing. Please email events@fariaedu.com for more information.