Join us for a 3 part conversation on developmentally appropriate assessments in the early years.
About this Event
Join us for a 3 part conversation on developmentally appropriate assessments in the early years and how to use this information to make modifications to the learning environment and your teaching strategies.
Gathering accurate information to be used as assessment data from young children has its challenges both in-person and in an online environment. Teachers all over the world are rethinking the purpose of assessments and how to best utilize teaching time to gather the most important information from their young students.
With all the energy of classrooms with young children, teachers need time to step back and reflect on their practices in supportive environments. This online cohort will walk through the basics of assessments for children ages 4-7 years old. We will discuss different purposes of assessments based on a target audience and share examples of the best types of assessments for collecting the desired information. We will also create space for thoughtful discussions and encourage teachers to explore meaningful changes to their assessment practices based on their learnings during this cohort.
Participants will join 3 synchronous sessions to learn from our presenters, share information with other educators and create plans to improve their use of assessment data. We encourage teachers to join the cohort with at least one team member so the breakout sessions can be specific to a school's needs. If you join as a solo participant, welcome and come prepared to make new friends!
Goals of the cohort:
To build capacity in teachers of 4-7 year olds around best practices in authentic assessment
To focus teachers' attention on using assessment data to improve instruction
Dates and Topics
SESSION 1: March 16, 2021 | 3:30-5:30pm EDT
Participants will:
Understand the value of age appropriate assessments within school guidelines
Identify and differentiate purposes of assessments based on the intended audience
SESSION 2: March 23, 2021 | 3:30-5:30pm EDT
Participants will:
Compare sample assessments and discuss what information is authentically being gathered
Recognize when to modify assessment methods and how to use the data to modify instruction
SESSION 3: March 30, 2021 | 3:30-5:30pm EDT
Participants will:
Discuss and practice different methods for communicating and sharing assessment data with coworkers, families and students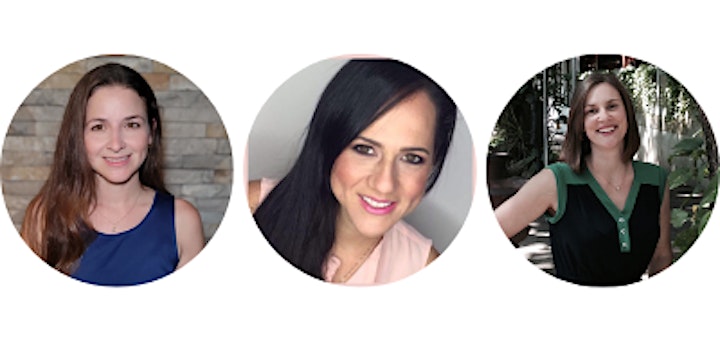 Presented by: Adriana Arellano, Andrea Lascano and Dr. Elizabeth Clarkson of FariaPD
Teaching and learning are two of Adriana's passions. She has been an Early Childhood teacher for 18 years and is still excited about finding new opportunities to increase her knowledge and share her experience. Most recently, Adriana has a growing and special interest in curriculum development. She has a bachelor in Early Childhood Education and two masters degrees, one in Early Learnings and the other in International Education. She is currently living and working in Samborondon, Ecuador.
Andrea is a very passionate and curious teacher; she is always reflecting on her teaching practice and reading and learning about new education methods. After two decades in the early childhood and lower elementary grade classrooms, her most recent area of research and passion is teaching children about the writing process and encouraging them to explore their writing potential.
Andrea recently transitioned into an administration area, where she supports a very eager to learn group of teachers. Andrea holds two bachelor's degrees, Early Childhood and Special Education. She also completed her Masters Degree in International Education and is currently living and working in Samborondon, Ecuador.
Dr. Elizabeth Clarkson is a Professional Development Facilitator at Faria Education Group. She guides diverse groups of educators through processes related to curriculum development, instructional strategies, leadership, and data analysis. Elizabeth has been involved in US public and private education, community non profit, and international education work for 20 years as a teacher, literacy coach, and senior administrator.
Cost to Attend
$129 per person or $400 for 4 people
If you are a Title I school or receive Title I funds for your school, you can receive special pricing. Please email events@fariaedu.com for more information.