Description
Introducing Discipleship in Fresh Expressions
You want to connect with Nones and Dones, but don't want it to become a bait-and-switch operation? What might it look like to engage elements of discipleship in your fresh expression initiative? Join other leaders trying to be intentional about communal life with Jesus.
You will learn:
What discipleship is (and is not)
Why discipleship is crucial and irreplaceable, not just to fresh expressions, but also to life in the kingdom
How discipleship informs how we think about new forms of ministry
The importance of faith, hope and courage in starting new fresh expressions
Several ridiculously practical ways to introduce discipleship to those who have no previous Christian context
Dates:
April 2 at 3:00-4:30pm
April 30 at 3:00-4:30pm
May 14 at 3:00-4:00pm
Your ticket includes admission into all three coaching sessions. Each session will build upon the previous session. Therefore, you must be able to commit to all three coaching sessions in order to participate in this cohort.
You will receive a Zoom Video Conferencing link via email before each coaching sessions. You will need a computer, a good wifi connection, and a quiet location to conference in for these sessions.
The coaching sessions will be led by J.R. Briggs: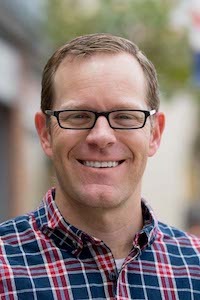 J.R. Briggs is the Founder of Kairos Partnerships, a ministry that seeks to love the Church by caring for Her leaders. His role with Kairos Partnerships is expressed through coaching, consulting, speaking, equipping and writing serving a wide variety of leaders, pastors, churches, non-profits, ministries, companies and denominations. He is also an adjunct professor at Biblical Theological Seminary, and guest instructor at Friends University, specifically with the Apprentice Institute. He also serves as the Director of Leadership & Congregational Formation for The Ecclesia Network and National Trainer & Equipper for Fresh Expressions U.S. He is an author, co-author and contributor of nine books that seek to equip and care for kingdom leaders. J.R. and his wife Megan have been married for over 15 years and have two sons, Carter and Bennett. They live in the heart of Lansdale, PA.
Registration open to only 12 participants - register today!