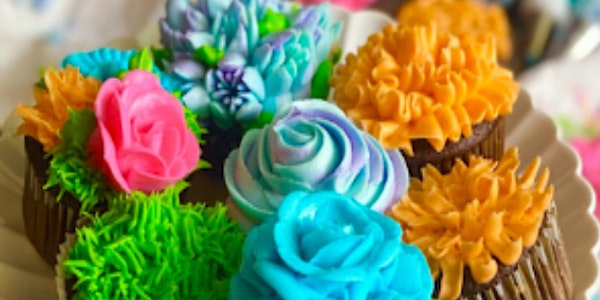 Online Class: Cupcake Decorating
Cupcake Decorating
About this event
Do you love baking cupcakes, but want to learn the secret to decorating intricate and colorful designs?
Join Chef Jen in her Chicago kitchen, where she will teach you how to creatively decorate your cupcakes from a simple swirl to piping a beautiful bouquet. Learn how to make a fluffy and light buttercream, with the perfect texture for piping flowers onto your cupcakes. It is recommended to have a hand or stand mixer, piping bags, and piping tips (#104, #81, #32, #69) to get the most out of this class.
In order to make the most of our time together, Chef Jen asks that you please bake your cupcakes and allow ample time for them to cool prior to logging onto Zoom. You will receive recipes for making both chocolate and vanilla cupcakes so you can choose which flavor of cake you'd prefer to make.
Invite your friends and family to join you for class so you can connect virtually and make something delicious and creative together. No experience is required! You'll have the opportunity to interact with Chef Jen throughout the class and ask questions as you go.
You will receive an email with the equipment and ingredients list. However, the main ingredients required to bake along with the chef in real time include: cake flour, sugar, powdered sugar, baking powder, salt, butter, whole milk, sour cream, heavy cream, apple sauce, eggs, vanilla extract, and food coloring (orange, red, yellow, green).
Tie up your apron, bake some cupcakes, and get ready to decorate!
Tickets are on a per-person basis. Please note our class times are in Eastern Time Zone!
Any dietary restrictions
Nut free
Fish free
Shellfish free
Book on CocuSocial website directly to avoid additional fees and check most updated schedule: Cupcake Decorating
**You will receive a confirmation email with the equipment & ingredient list from hello@cocusocial.com. If you don't receive it 24 hours after your booking, please contact us at hello@cocusocial.com.