About this Event
This session looks at the ways that pronunciation and phonological transcription are integrated into the assignment work and teaching practice that trainees perform on the Trinity CertTESOL course. You will be introduced in a practical way to the International Phonemic Alphabet and the 44 sounds of English as they are presented to learners. You will get your first experience of phonological transcription, a key skill for success on the CertTESOL course. You will also experience first-hand, the ways that input sessions are delivered on the CertTESOL course, meet a course tutor and have the opportunity to ask any questions you may have about the course.
The Trinity CertTESOL is one of only 2 named courses for Hong Kong's EDB - Primary NET Scheme
For the best experience, attendees should have:
a computer or ipad style device (a phone will also work)
stable internet access
a headset with microphone
a webcam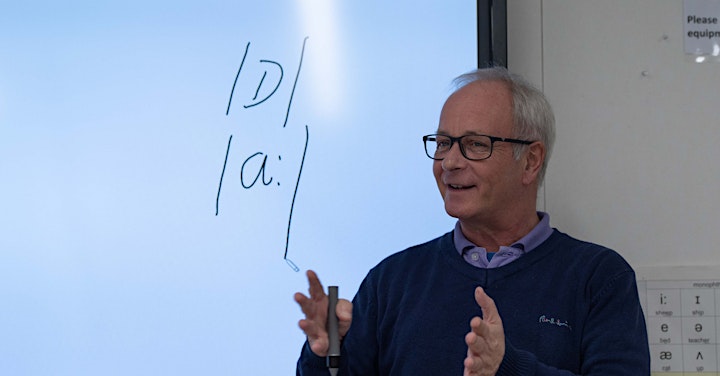 Sean Martin
Sean Martin over the last 10 years in Hong Kong has worked in a variety of TESOL settings, including teaching academic English to secondary and tertiary learners. He has also taught professional adults of various nationalities to develop their English skills across a range of commercial sectors, including law, aviation, hospitality and leisure. In addition to his work at EfA as a Trinity Colege London cert.TESOL tutor and delivering CPD workshops, Sean works with the University of Sunderland on their English for Academic Purposes programme. He has academic interests in sociolinguistics and its application in the classroom.