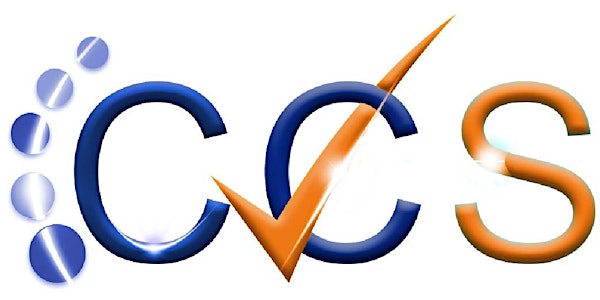 Online- Certification and Compliance System Training
Certification & Compliance System Training
About this event
Certification & Compliance System Training- facilitated by the CCS Admin
Until further notice all training will be provided online via zoom. Zoom link will be sent 24 hours prior to training. Training will begin at 10:00am promptly. System Training will be locked at 10:05 am. If you do not receive notification in your inbox, check your spam/junk mail for correspondence.
The Certification and Compliance System (CCS) training is a system overview training that covers:
System Registration (Please register prior to training) https://mypgc.diversitycompliance.com/
How to navigate CCS
How to complete a CCS Questionnaire
How to navigate to a Certification Application (Note- The Compliance Unit does not cover Certification requirements. That information is provided through the Supplier Development & Diversity Division 'SDDD' through Certification Overview Training.
For Certification Training ( Certification Overview Training) offered 1st Tuesday of every month, please visit Certification Training facilitated by Supplier Development and Diversity Division. Certification Overview .SDDD is the official authorized certification agency for Prince George's County.
If you have any System training related questions, please email ocscontractcompliance@co.pg.md.us
Important note: For Prince George's County Government, Maryland contract awardees (Prime and Subcontractors) that have ACTIVE contracts in the Certification & Compliance System, please contact ocscontractcompliance@co.pg.md.us for Contract Module System Training.