Sales Have Ended
Registrations are closed
Thank you for registering for this event!
Sales Have Ended
Registrations are closed
Thank you for registering for this event!
Our Investors from Queens, NY will showcase a Live ONLINE buy & hold Property at Pennsville, New Jersey
About this Event
Our team of Investors from Queens, NYC will be showcasing two Buy & Hold Properties from Pennsville, NJ. Our hosting investor, who has closed both properties in a single day, will give us a live walk-through and show us how these deals gave her positive cashflow.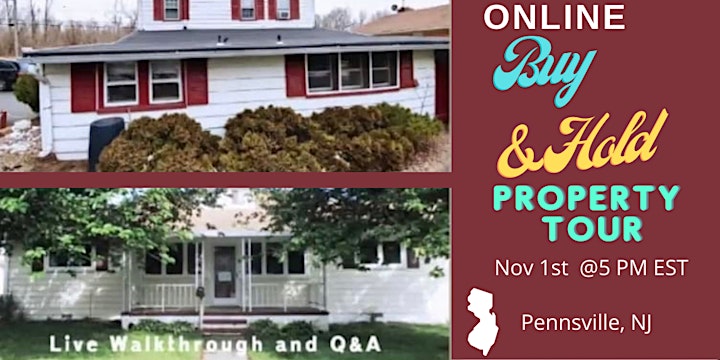 At this Live Property tour, you will meet NYC real estate investors who are making deals happen right in your community and nationally. Take a tour of a property in various phases of rehab and hear how the investor
* found this property
* funded the acquisition and rehab
* analyzed the deal that will make the profit
* plans on marketing the property
This presentation also includes a live walk-through and a Question & Answers Session.
Learn what key factors and secrets make the difference between an average home and a true money maker. All across the country, you can find independent communities sharing exactly how hard work, wise investing decisions, and the application of our community's education are putting them on their own path to financial freedom. Find out how it could do the same for you!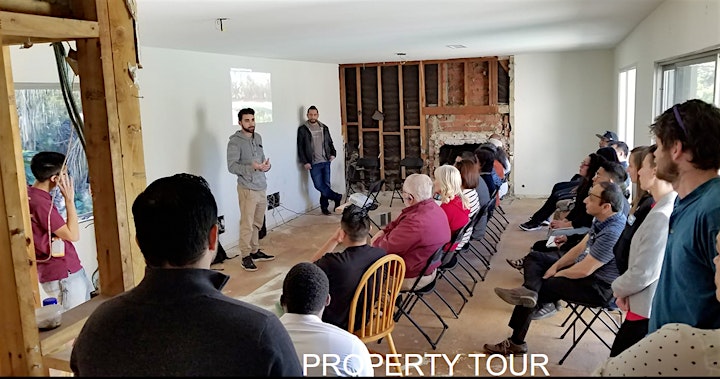 This tour can be your opportunity to start gaining knowledge and the confidence you need to move forward. Learn directly from professional investors.
ASK ALL YOUR QUESTIONS ONLINE!
This event is ONLINE and is absolutely FREE.
To register, please provide your
Full name
Email
Contact Number
*This information is for registration purposes only
Meet your Hosts and Investors

Joel Bercy
Originally from Brooklyn NY, Joel has been investing in real estate in New York since 2004, but nearly lost it all in 2008. Since joining our real estate community, he has transformed all his unprofitable assets into a valuable, performing real estate portfolio.
Jason McCracken
Jason graduated from SUNY Stony Brook with an M.S. in Applied Math & Statistics. He worked in Corporate America for almost 20 years as a Data Analyst, but had a desire for Financial Freedom & Wealth Creation. Jason realized real estate could assist making that Big Dream a Reality. He seized the opportunity, and walked away from his Job in August of 2018. Jason is now a full-time real estate investor whose niche is Fix & Flips and Private Money Lending.
Ronald Speedbey
Ron Speed-Bey has worked in the education field for over 20 years. With his entrepreneurial spirit, Ron has experienced everything from music production, to graphic design, and real estate sales as an agent. This experience, coupled with his master's degree in teaching, provides him with valuable skills for his real estate negotiations, educating guests, and effectively marketing our community's education. Since joining, Ron has partnered with team members to acquire several properties.
Carlos Gonzalez
Carlos is Military Veteran turned real estate professional. With over 10 years in the real estate field, he went from losing money on his first real estate investment to successfully fixing and flipping properties, cash flowing rentals, and becoming a private lender. He now focuses on helping others overcome the same obstacles and challenges he faced when getting started.