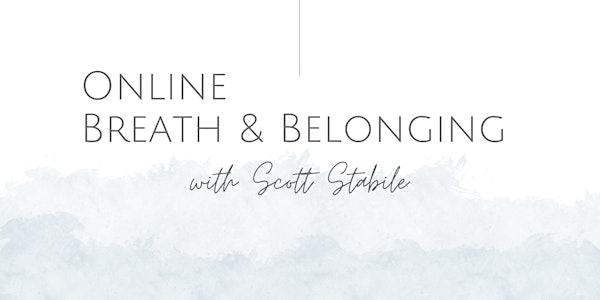 Online BREATH & BELONGING with Scott Stabile
A one-hour, online guided breathwork journey with BIG LOVE author, Scott Stabile.
About this event
What others are saying about Breath & Belonging:
I have to tell you that after the breath workshop, there were sounds coming out of my flute I have never ever produced in the 30 years I've been a professional flute player. The sounds were so sweet and so pure… A sound I had never even imagined. I am so excited to see where this takes me. In addition to a renewed emotional state, my creative state is on fire! - Jeff Zook, Flutist, Detroit Symphony Orchestra
Ok so this time it actually felt psychedelic. Like I had a whole healing journey. WHAT THE HECK SCOTT!! I held myself like a mother but not me…mother love held me like a child. Holy smoke! THANK YOU!!!! - Jane R.
In my breathwork session I gave birth to anger, rage and pain about any and all thoughts I've had about being not enough or being too much for anyone else or myself. By "give birth" I mean I got it out of my body through my breath and voice to be recycled and transformed into a different energetic form that will be more useful outside of me. It was a very powerful and viscerally healing experience. I felt encouraged and held by Scott's presence and also totally able to be immersed in my own process. - Abby K.
Scott's breath work classes have been deeply healing and transforminal for me. The combination of the Breathwork along with his guidance & offerings each class have allowed me to get into deeper places in me that have been needing healing and love. I have experienced inner child healing and letting go of a lot of old pain & grief in my body through his offerings. I highly recommend working with him & he has such a beautiful heart! - Jade B.
Join BIG LOVE author, Scott Stabile, via Zoom for an online, guided breathwork journey on Wednesday, September 21st, from 6-7pm PST / 9-10pm EST.
BREATH
I have yet to find a healing tool as powerful as the breath. In working more intentionally with breath I am, frankly, stunned by some of the breakthroughs and clarity I've found. Breathwork is truly a practice that invites you to become your own healer, in beautiful and unpredictable ways. I'm delighted to be able to hold space for you as you discover the power of your breath.
We'll be using a simple, two-part inhale: the first inhale into the lower belly, the second inhale into the chest, and then exhale. Both the inhales and exhale are done through the mouth.
To be clear, this is not a quiet, meditative breath. It is active and energizing and you're likely to go on quite a journey.
BELONGING
One of my strongest intentions right now is focused on participating in and creating community, on serving the need within us all to belong. Coming together for breathwork is definitely the kind of communal experience for which I'm thrilled to hold space. It is always a gift to be present with others who see their growth and healing as a priority.
I've facilitated and participated in numerous online events in the past couple years and am consistently excited by the energy exchange that happens via Zoom. No, it's not the same as being in person with one another, but it's proven itself to be a powerful alternative.
An audio recording of the session will be emailed to all attendees the day after the event and will be available for one month so you can breathe to it as often as you like during that time.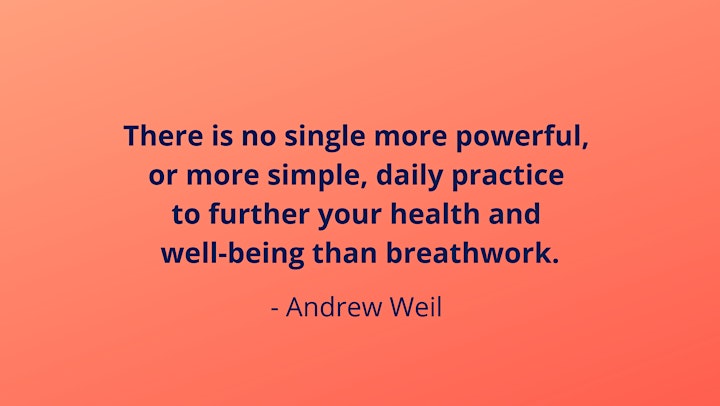 To prepare for the session:
* You will be lying down as you breathe (on your bed, the floor, the sofa) so it's best to prepare the space ahead of time. Be sure you won't be interrupted by anyone during the session, and have a blanket handy in case you get cold, as some do by the end of the session.
* Your eyes will be closed throughout the session, so have an eye-pillow or cloth to cover your eyes if that will be helpful. I don't use anything over my eyes but some prefer a covering.
* At some point I'll invite you to release some energy with noise (laughter, grunts, screams) so have a pillow or towel handy if you'll need to muffle the sounds, so as not to terrify your housemates or neighbors. To be clear, you don't have to make any noise, but there's a good chance you might want to, and it feels great and clears a lot of stuck energy.
* Have a journal or notebook handy in case you feel like jotting some thoughts down after the journey.
* You're welcome to keep your video on or off during the session.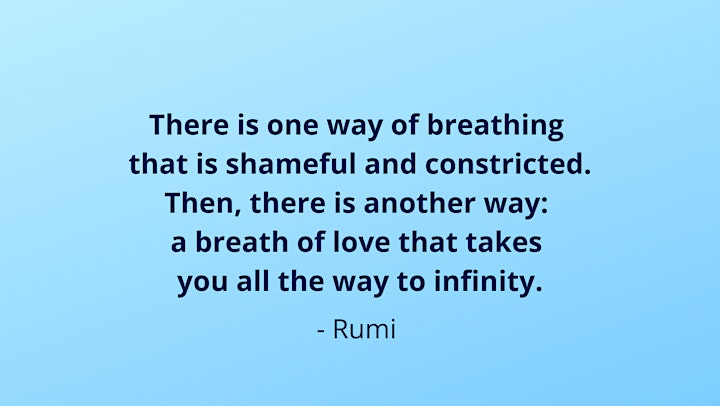 Session Fee: $25
Discounted Fee: $18 for paid subscribers to my Bigger Love newsletter (Go to scottstabile.substack.com to get your paid subscription at $7/month in order to qualify for this discounted rate.)
Date and Time: 6pm PST / 9pm EST on Wednesday, September 21st, 2022
Note: You will receive the Zoom link within minutes after you register, and then again a couple hours before the event, just to be certain you have it.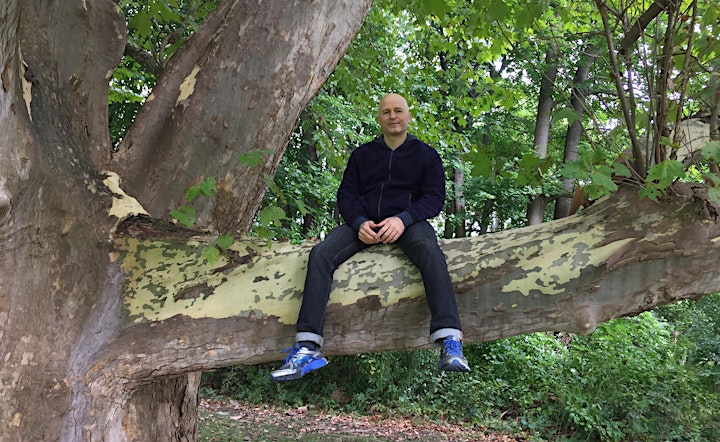 Who is Scott?
I'm the author of Big Love: The Power of Living with a Wide Open Heart, and Just Love. A friend once referred to me as a love activist, and that's a description I happily own. I write, speak and give workshops on a lot of subjects — authenticity, trust, fear, compassion, joy, intention, visualization, conditioning and, of course, love and self-love — always with the intention of reminding you that you are a worthy, whole and loved human being. As is everyone else. I make a lot of noise for the power of love, and not from naivety. My head isn't in the clouds. I believe love is our greatest healer, and with it at the root of our words and actions, we stand to create real healing in ourselves and our world.
Breathwork beautifully supports all aspects of healing and can be, when we allow it, a direct path to deeper self-love and acceptance. It's with wild enthusiasm and belief that I offer breathwork facilitation in my current work.