Multiple Dates
Online Book Group- The Four Sacred Secrets by Preethaji and Krishnaji
Live With Spiritual Vision~Discover Your Inner Truth~Awaken To Universal Intelligence~Practice Spiritual Right Action - 4 Sacred Secrets
About this event
NOTE: PLease Register for SEPT 7th date only. this will include all 6 sessions.
This is an online book group with me, Rev. Dr. Patricia Keel. I have taught this book many times since it was published in 2019. I know from experience that when we share our insights and experiences in a group there is direct transformation and impact on each of the participants.
To participate please get the book and start reading. You might also wish to get the Audible online recording of the book. We will focus on particular passages each week and you will be given study questions to reflect upon as you see how these teachings and the meditations have deep and powerful application and impact in your day to day life. While this is not a class where you have assignments, I really encourage you to take this as a deep inward journey and do the work.
We will meet weekly on Tuesdays .
START DATE: SIX Sessions Tuesdays, September 7, 14, 21, 28, OCT. 6, 12
Plan for 75-90 minutes our first session, after that one hour
Sessions will be recorded and sent to all who register.
1pm PDT/3pm CDT/4pm EDT
Zoom link will be sent upon registration.
Questions: text me 510 759-9697 or email patriciakeel@gmail.com
Here is the link on Amazon for the book https://www.amazon.com/dp/B07M5V9JJN/ref=dp-kindle-redirect?_encoding=UTF8&btkr=1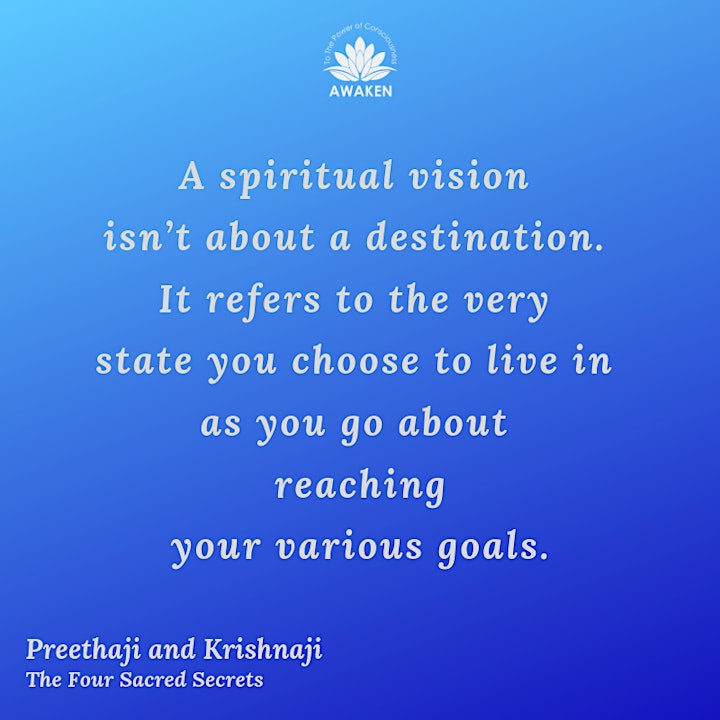 Organizer of Online Book Group- The Four Sacred Secrets by Preethaji and Krishnaji
In addition to this latest certification from O& O Academy Patricia is an Advanced Oneness Trainer, Retired Unity Minister, and has a Doctorate in Ministry from Matthew Fox's Wisdom University. The focus of her Doctorate degree was the Reinvention of Work. Rev. Dr. Patricia has been passionate about personal and spiritual transformaiton for the past 30 years. She has been a licensed spiritual teacher with Unity since 1995 and started a Unity church in Berkeley, California in 2000. As a retired Unity minister Patricia is in demand to speak and share her wisdom with churches across the country. She currently hosts Livestream Oneness Meditations twice a week, in addition to her podcast Relationship Fix and her regular classes and private coaching practice. Patricia is an O&O Academy Travel Organizer and will be taking a group to India in late September, early October. She has made over 17 trips since 2006 and is excited to share the journey with others. Find more details on her website www.patriciakeel.com