Learn to belly dance from your own home, online , open to people with or without previous dance experience. All ages and body types welcome.
About this event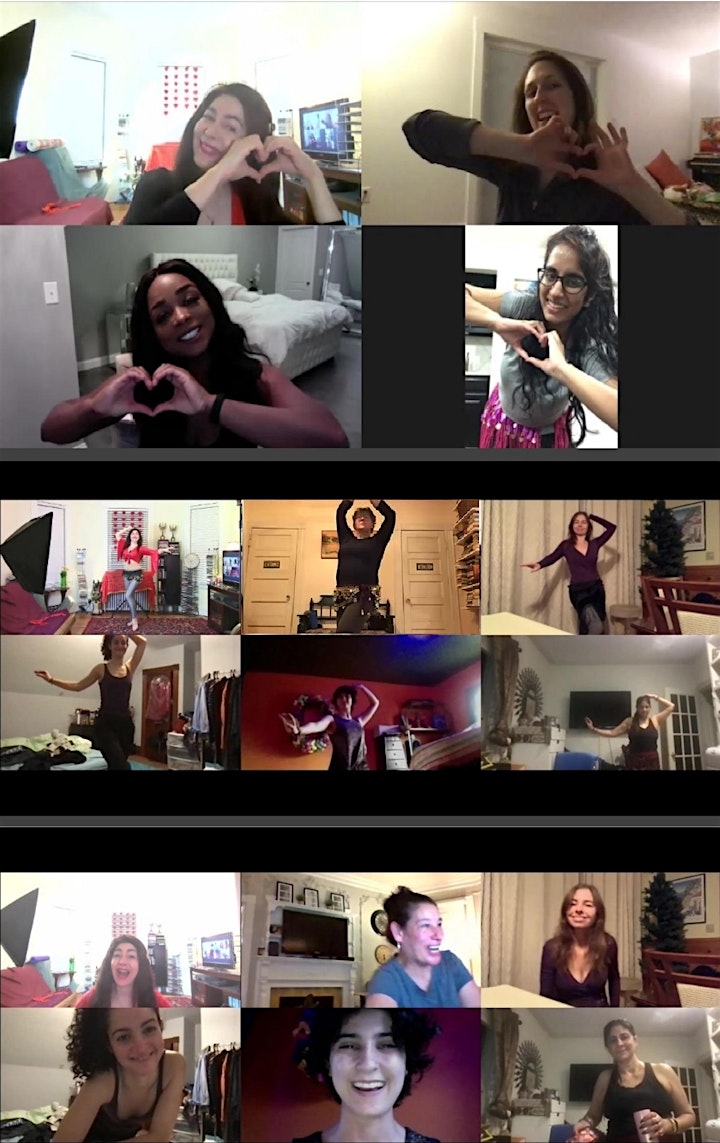 Learn to belly dance from the confort of your own home! Try this beautiful dance form, inspired by traditional dances of the Middle East and North Africa. Belly dancing is a terrific workout that promotes good posture, strengthens core muscles, and helps you develop coordination and control over your movements. Great for people of any size, shape and gender.
Also offering Intermediate and Advanced levels.
WARNING! Side effects may include an increase in grace, sensuality and self-esteem, with a possible inclination to shimmy while doing everyday tasks.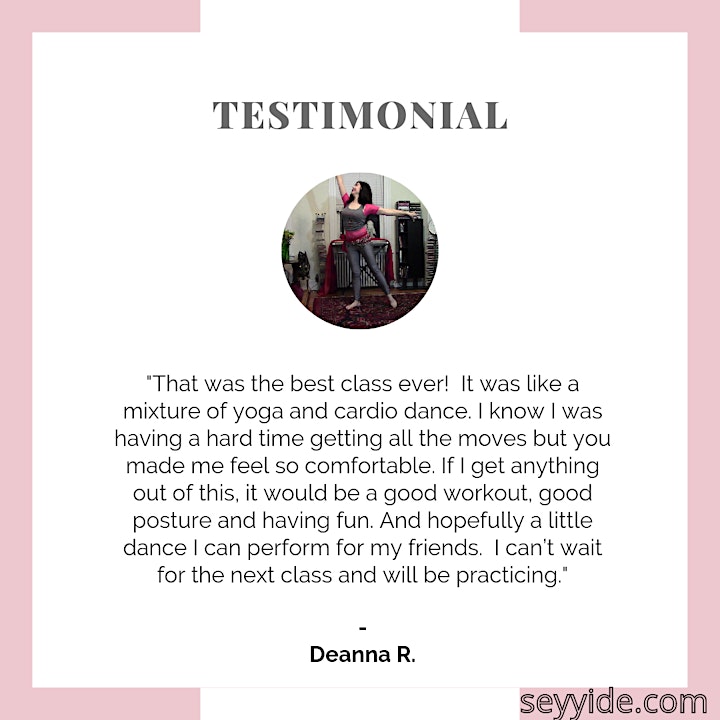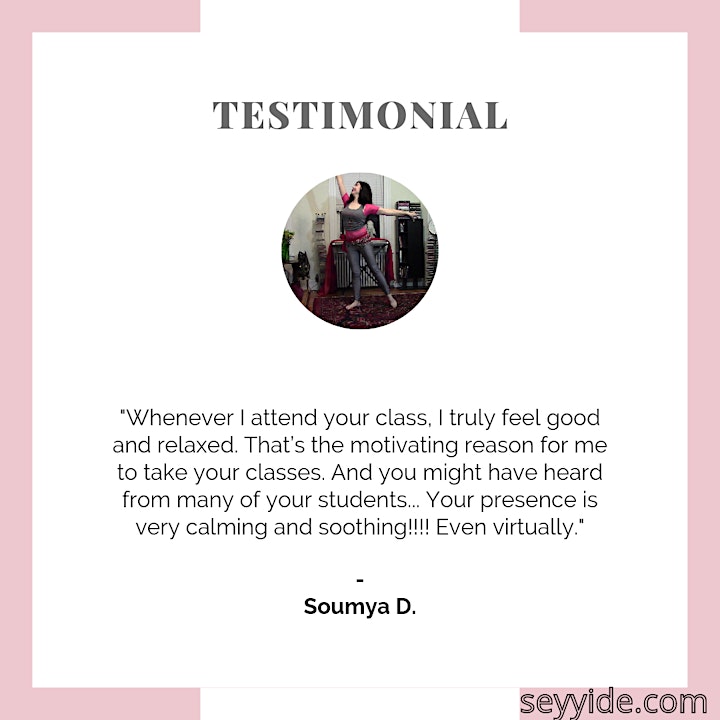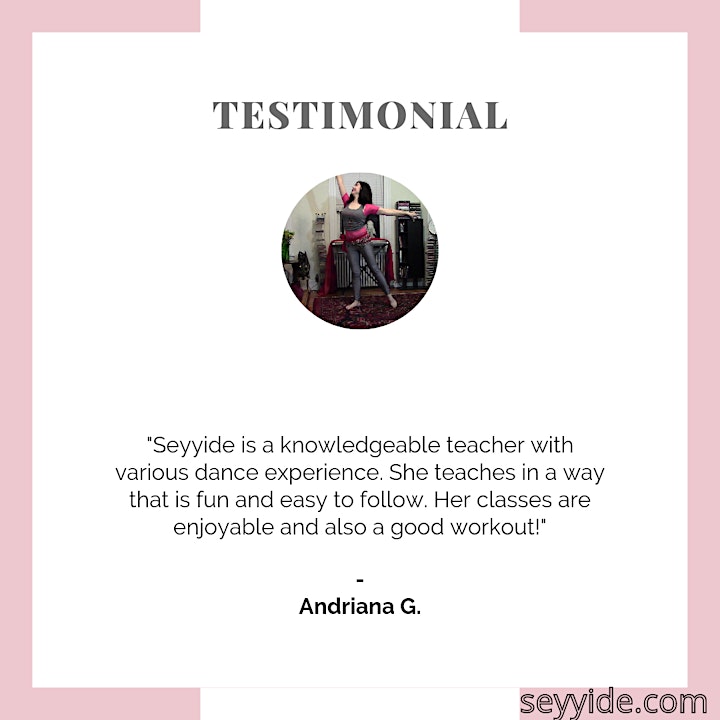 Organizer of ONLINE Belly Dance Classes (Beginners)
Seyyide Sultan has been well-known in the New England area as a teacher, choreographer and performer of Egyptian Raks Sharqi for 18 years. She has produced, directed, choreographed and performed for oriental dance staged shows: "Dreaming of Arabia"(2018), "Helwa: From Cairo to Boston"(2017), "Eastern Journey" (2004), "Dancing Fire" (2003) and "An Oasis in your Eyes" (2002). She has participated in theatrical productions such as the play "ReOrientalism" produced by the Center for Cultural Exchange in Maine (2003), as well as numerous theatrical shows produced by other dancers, and a brief appearance together with Karim Nagi Mohammed as guest artists at the "Bellydance Superstars" Boston show (2003). Seyyide has extensive experience performing at Middle Eastern clubs and appeared at several cultural events and benefits. In 2001, she founded her troupe "Sarab-Mirage Dance Company", where she is the artistic director and choreographer. Previously, Seyyide had been a member herself of two prestigious dance companies (Amir Thaleb's "Arabian Dance Company" in Buenos Aires, and Ahmet's Luleci "Collage"). Seyyide has trained with many of the top Egyptian and USA dance artists and choreographers, as well as one year in Argentina. She started teaching regular group and private oriental dance classes in 2001, and has been teaching ever since, including mentoring and teaching special programs for some institutions such as Pingree High School and Boston University Student Activity center. More information about Seyyide can be found at www.seyyide.com.