ONLINE: Become a HIPAA Compliance Officer in 4 days (1 hour per day) - Janu...
Event Information
Location
230307 LEARNING FORMAT Live Webinar Workshop
Online Live Workshop - January 11, 12, 18, 19
GoToWebinar Secure Login
Description
THIS EVENT WILL BE PRESENTED LIVE

January 11, 12, 18, 19, 2017
Noon EST, 11 a.m. CST, 10 a.m. MST, and 9 a.m. PST
IMPORTANT:
If you are unable to attend the live classroom session,
you will receive a link to the secure recorded event and login for all quizzes and exams.
DESCRIPTION: Some students learn better online at their own pace while others learn best with the help of engaging professional instructors. 4Medapproved offers an accelerated learning program with LIVE ONLINE instructor-led education for its accredited programs.
This series event will cover the course curriculum for the Certified HIPAA Security Professional (CHSP) program, which provides comprehensive training in HIPAA for Business Associates, IT Security, Practice Managers, and Medical Staff at the Compliance Officer level. The CHSP Compliance Officer Certification meets all federal and industry regulatory requirements.

This web-based virtual classroom will provide students with detailed lessons outlining all aspects of HIPAA compliance, including the Privacy and Security rules, regulatory changes brought by the HITECH Act and HIPAA Omnibus Final Rule of 2013, requirements for Business Associates, and more. There will also be abundant opportunities for interactive Q&A sessions with the instructor.
TOPICS COVERED INCLUDE:
* An Overview of HIPAA
* The HIPAA Privacy Rule
* The HIPAA Security Rule
* Business Associate Regulations
* The HITECH Act and Omnibus Final Rule
* HIPAA Data Breaches and Penalties
* HIPAA Audits and Enforcement
* HIPAA Policies, Procedures, Awareness, and Training
* Compliance with Multiple Regulations
* Security Responsibilities for IT Managers and Privacy Officers
* Applied HIPAA Security for Healthcare Professionals

Participants who complete each of the workshops and pass the final exam will achieve the Certified HIPAA Security Professional designation, seal, and certification.
NOTE: If you are unable to attend any of the live sessions, you may review the recorded class in your dashboard on the same day!
Read the Refund Policy.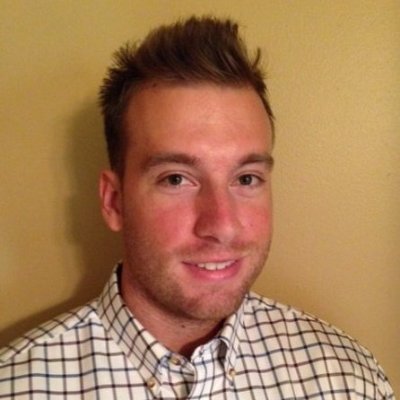 Course Instructor: Matthew Teich, MHA, CHSP

Matthew Teich is a graduate of the University of Missouri, where he received his Master of Health Administration, as well as a Graduate Certificate in Health Informatics. He is currently the Practice Manager of a three office specialty clinic in the Kansas City metropolitan area.
Matthew has an extensive educational and practical background in HIPAA compliance training, guidelines, and related HIT topics.
Date and Time
Location
230307 LEARNING FORMAT Live Webinar Workshop
Online Live Workshop - January 11, 12, 18, 19
GoToWebinar Secure Login