Online - 20th Century Immigration and Naturalization Records

Saturday, May 30, 2020 from 2:00 PM to 3:00 PM (PDT)
Event Details
20th Century Immigration
and Naturalization Records
(ONLINE)
May 30, 2020 2:00 pm - 3:00 pm PDT
(Please note corrected date)
Hosted by 
Marisa Louie Lee
The event is an online class via Zoom
The National Archives maintains a wealth of records relating to immigration and naturalization in the 20th century.  This includes more than one million Alien Case Files, or "A-Files", which relate to noncitizen alien residents of the United States and are a potential wealth of genealogical information. Marisa Louie Lee will discuss more about what and who is in the A-Files, how to find them at the National Archives, and how to access records that remain with U.S. Citizenship and Immigration Services (USCIS). She will share some personal stories from the Asian Pacific American community to illuminate what you might find in these records. Finally, we'll look at additional resources on FamilySearch and Ancestry, and understand how those point to original immigration-related records in archival holdings.
The meeting will take place via Zoom on Saturday, May 30, at 2 pm. If you join, please sign in early to make sure you are able to see the program. We will send you instructions the night before which will give you access.
You do not have to have a Zoom account to attend a Zoom meeting. You will be prompted to download the software, once you have clicked on the link that you have been provided. You may also wish to create an account, but that is not required to participate in a Zoom meeting.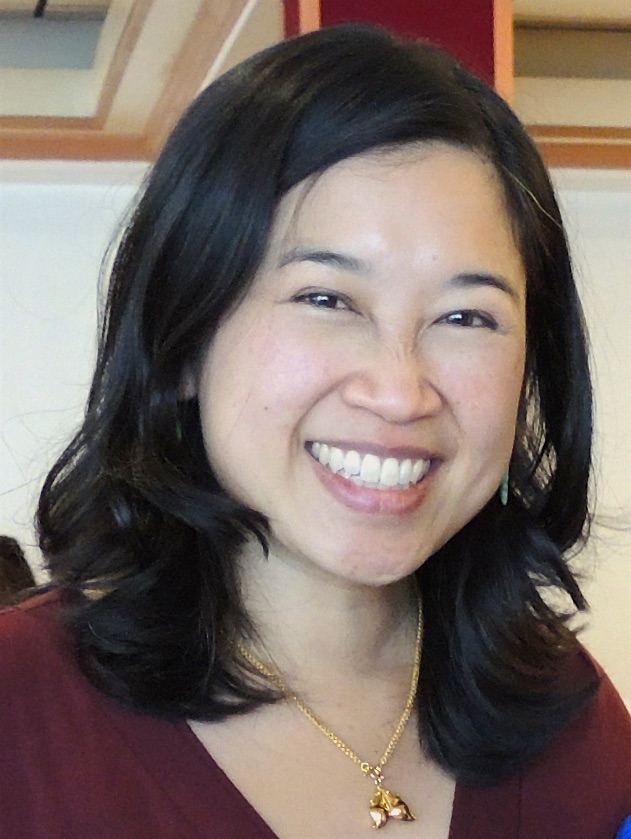 Marisa Louie Lee is an archival researcher specializing in federal records.  While an archivist at the National Archives at San Francisco, she co-authored the article "The A-Files: Finding Your Immigrant Ancestors", published in the Spring 2013 issue of Prologue magazine. A fifth-generation Chinese-American, Marisa first worked with federal records as a college student researching her own family's history in the United States.  She has presented workshops and talks at the Salt Lake Institute of Genealogy (SLIG), the Japanese American National Museum (in conjunction with the Nikkei Genealogical Society), and the Chinese Historical Society of America.

REGISTRATION INFORMATION:
CGS Members and Non-Members enjoy free access.
Organizer
Due to concerns about COVID 19, the CGS library is closed through at least mid summer and all CGS classes and events have been canceled except for those held with remote conferencing.
Signups for future classes and events are currently on hold.
This closure and cancelation may be extended, so please check our website before visiting.
Connecting people to their diverse family heritage

Whether you have Gold Rush ancestors or have no family connection to California, you will find extensive support for your genealogy research at the California Genealogical Society (CGS) in Oakland. The society offers research services, online indexes and databases, and a research library housing over 38,000 reference materials from California, the United States, and around the world. CGS is a 501(c)(3) nonprofit corporation. The library is conveniently located in Uptown Oakland, one block north of the Paramount Theatre, at 2201 Broadway, Suite LL2. We are three blocks from the 19th Street BART Station.
Phone: (510) 663-1358 
Non-Discrimination Statement
The goal of the California Genealogical Society is to connect people to their family heritage and to promote a spirit of diversity and inclusivity for our members and patrons. The California Genealogical Society does not tolerate discrimination in any form. 
Courtesy Request
In order to maintain a welcoming and healthy environment, please refrain from using scented products at CGS events or in the library.
Photography Notice
California Genealogical Society (CGS) may take photographs, audio recordings, and video footage in our library, classrooms or events for historical records or publicity purposes.  If you do not want to be photographed or filmed, it is the individual's responsibility to 'opt out' by notifying the event leader or photographer at the event.