Description
In this Data Analytics Regional Workshop, we will cover hot topics in the industry and coordinate discussions relating to common challenges as we focus on delivering the most relevant data analytics tools, products, strategies, and terminology specifically targeted at the Credit Union marketplace. Sample discussion topics include:
Where is the industry headed from a Big Data Perspective?
What is the future role of CU IT Managers/Marketing/Executives in Data Analytics?
What is on the immediate horizon for your CU with regard to Data Analytics?
What are the different types and methodologies and how can they help a CU be more competitive?
What do Data Analytics Providers need to focus on in the next 18 months?
Our goal is to maintain an open line of communication with our clients on critical issues. So, we hope to see you there!
Sample Agenda: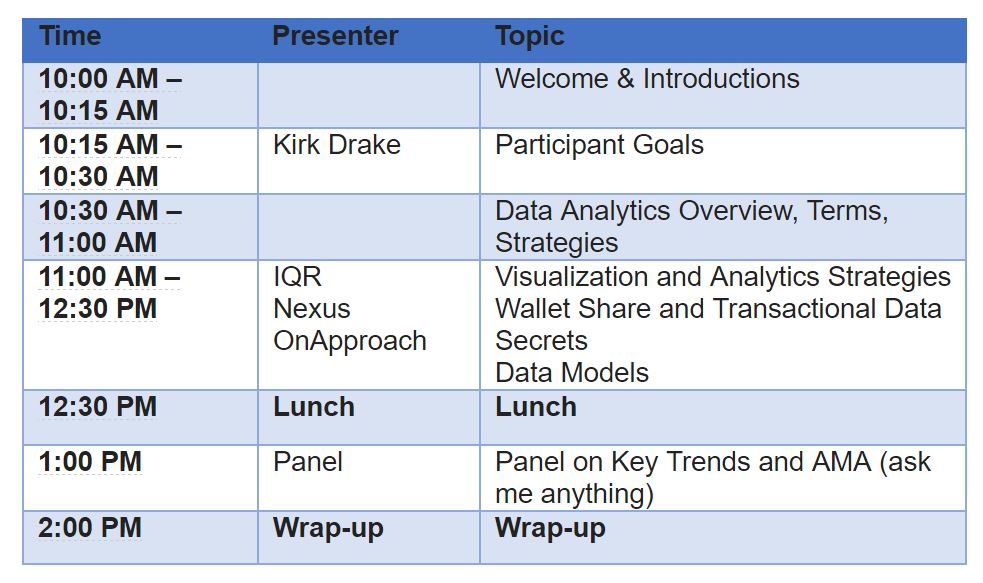 Sponsored By: