Description
「ONETALK June 2018」E-Commerce in Fashion How Technology Influences Fashion Industry
TIME: June 28th, 6PM~8PM
LOCATION: ONEPIECE SF, 414 BRANNAN ST, SAN FRANCISCO, CA 94107
Note: the ticket fee is for covering food and drinks for the event. Since we also believe information and knowledge should be distributed equally and free, we are able to waive the fee for people with difficulty. Please send an email to zee@1piecework.com or yin.elainesvfc@gmail.com for a ticket promo code.
E-Commerce in Fashion will be a panel discussion that includes multiple leading startup founders in the fashion/e-commerce company. The purpose of this event is to have the founders to share their experiences of the exploitation and utilization of AI in e-commerce, consumption upgrade, and personal stylist field.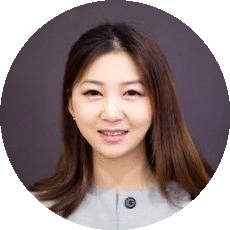 Founder at SVFC
Elaine is passionate about fashion, beauty, and consumer technology industry. She is the founder and community organizer of Silicon Valley Founders Club, which is a paltform for developers and entrepreneurs to learn and connect in the fashion&beauty tech space. She is especially interested in creating value by helping the company with their digital marketing and brand strategy.
Silicon Valley Founders Club is a platform for developers and entrepreneurs to learn and connect in the fashion&beauty tech space.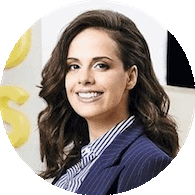 Founder and CEO at Epytom
Anastasia is a serial entrepreneur and a product development leader with 15 years of experience as a strategic developer and product owner in E-commerce and Fashion Tech. Proven track-record building world-class digital customer experiences.
Epytom sells AI-designed made-to-order clothing informed by each individual user's data. AI style assistant that recommends "what to wear" to site visitors via chat (6B related Google requests a year) by applying computer vision and deep-learning to match users' wardrobes and profiles.
Data about clothes users own and their preferences is gathered from public photos, past purchases, and conversational engagement. Recommendations on "what to wear" feature products from the retailers and influencers. Users mix and match these with pieces they already own.
Seed funded by Founders Fund (Airbnb, Spotify, Lyft), Beta - 200K MAU.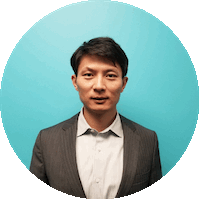 CEO of Qury, Inc.
Dr. Wei Zheng is the CEO of Qury Inc, which is a startup that wants to be Google for fashion shopping. Wei is an ex-Google engineer and led several core projects in Google's mobile search ads team. He was one of the key engineers who built Google's first Play store search ads system. Wei holds a Ph.D. degree in computer science and was a committee member in several top journals and conferences. Wei left Google in 2017 with his Google colleague and founded Qury.
Qury is a startup founded by two ex-Google engineers in 2017 and backed by VCs from both Silicon Valley and China. Qury wants to be Google for fashion shopping. It tackles one hard problem in fashion shopping, i.e., how to get the offline window-shopping experience on your cell phone. It aggregates hundreds of popular brands all in one place. In Qury app, you can see the window displays of all the stores, compare items and buy them like what you do offline. It is like your personal shopping mall in the pocket that opens 24/7.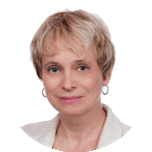 Founder of FIT-ANY
Katya Stesin is a serial entrepreneur, Stanford engineering grad and expert both in hardware and big data/ software. Her first company funded by DFJ was building routers and sold to Asia Distributor. Prior to founding FIT-ANY, Katya worked on B2B fitting room tech with top shoe manufactures such as Salvatore Ferragamo and Ecco. She started FIT-ANY to help women buy shoes online that fit them.
FIT-ANY is on its path to disrupt how women purchase new and slightly used shoes online. FIT-ANY is doing it through technology and innovative go-to-market strategy-shoe parties.FIT-ANY's Fitting Bootie, is an IoT device, that measures the foot instantaneously and accurately and matches women with the shoes that fit them perfectly on FIT-ANY mobile app. No more returns due to poor fit!
What will you get out of this event?
- understand how technology is influencing e-commerce and fashion industries
- 1-on-1 communication and networking opportunities with panelists
- network with great minds
EVENT ORGANIZER
OnePiece Work is a hospitality management group focus on office space management, as well as an innovative community working toward a common productive world, and connect with people surround.
Silicon Valley Founders Club Silicon Valley Founders Club is a platform for developers and entrepreneurs to learn and connect.