Description
[OneTalk - Influencer Marketing and Technology in Fashion and Beauty Industry]
Thursday, D

ecember 6th, 6:00 PM - 8:00 PM
OnePiece Work, 414 Brannan Street, SF
------------
Introduction
This Men in Fashion OneTalk will focus on insights of how KOL marketing and technology empower the fashion & beauty brands. We will be hosting a panel discussion featuring Charles Han from Acuity.AI Inc. and Charlie Gu from Kollective Influence. During the panel, we'll tap into how influencer marketing impacts a fashion & beauty brand today, and how video content improve the online shopping experience for the fashion & beauty e-commerce brands. In addition, our sponsor fitanyshoes will also demo their cutting-edge fitting technology: 3D bootie and bring the amazing winter shoe collections for audience to shop, join us and have fun!
What you will get
Insights about how technology & KOL marketing empower fashion/beauty brands

Takeaways from successful entrepreneurs, includes building MVP, pitch first client, global business operation, and much more
Networking opportunity with professionals in the fashion & tech industry

Food, snacks, and a toast with champagne (yummy!)
Speaker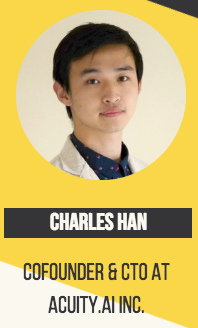 Charles Han is the Cofounder & CTO at Acuity.AI Inc. Coming out as top startups from Alchemist Accelerator this year, Acuity.AI uses computer vision and machine learning helps its customers transform static e-commerce into interactive video centered experience. Acuity.AI is working with brands and influencer groups like Converse, Levi's and Select.Co. Before Acuity.AI, Charles was a Disney imagineer at Disney Research working in the intersection of computer vision technology, entertainment and design. Charles received his bachelor degrees in Optical Engineering and Mathematics from Tsinghua University and master degree in Electrical Engineering from Stanford University.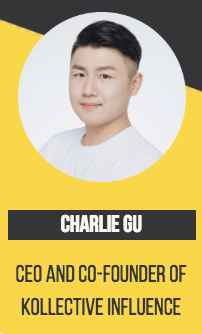 Charlie Gu is CEO and Co-Founder of Kollective Influence, a California based marketing agency that helps brands deliver culturally authentic storytelling through the power of influencers. Before founding Kollective Influence in May 2018, Charlie was a Director at China Luxury Advisors where he crafted China market strategies for clients such as Beverly Center, Utah Office of Tourism and Asian Art Museum in San Francisco. Charlie has delivered over 50 China-Ready trainings for travel destinations across the U.S. and is frequently quoted by major media outlets as a China market expert.
Moderator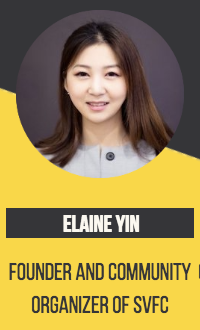 Elaine Yin is the founder and community organizer of SVFC (Silicon Valley Founders Club), SVFC is a platform to help people learn and connect in the fashion & beauty tech space. She founded this meetup group in June 2017 and organized over 20 events with over 2000 attendees in the SF bay area. Learn more from here: https://www.svfoundersclub.org/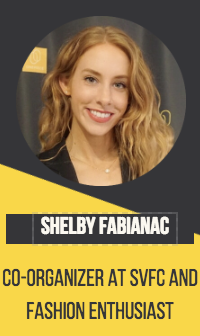 Shelby Fabianac is the co-organizer of SVFC and a fashion & beauty enthusiast.
Event Agenda
6:00 pm - 6:20 pm Networking
6:20 pm - 6:30 pm Ice Breaker
6:30 pm - 7:20 pm Panel Discussion
7:30 pm - 7:30 pm Q&A
7:30 pm - 8:00 pm Wrap up + Networking
Event Organizers

OnePiece Work is a shared co-working space, which connects global business professionals and leading entrepreneurs. We are a trendy spotter – specializing in finding and connecting entrepreneurs who have a hunger for greatness and a desire for global expansion. OnePiece Work redefines workspace, serves from global corporations to freelancers and start-ups.

Silicon Valley Founders Club is a platform to help people learn and connect in the fashion & beauty tech space.
Sponsor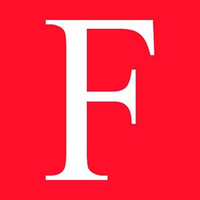 Fit-Any was founded by serial entrepreneurs and is on the path to disrupt how new and used shoes are purchased. We are planning to do it through Shoe Parties and a trendsetting Online Women's Shoe Marketplace and are looking for Ambassadors to organize and facilitate these parties.