Description
It's happening! The official Onesie Crawl is coming to Washington, DC on Saturday, January 12th! Unleash your inner spirit animal, throw on your favorite onesie, and join us at the largest and most comfy bar event in the city!

10+ U STREET BARS, DJs, ALL-DAY drink specials, and more! Tickets will be limited!
When: 2PM-10PM, Saturday, January 12th, 2019
Registration : Amsterdam Lounge (2PM - 5:30PM)
CAN'T MAKE IT BY 5:30 PM? If you have friends who are participating in the event, you may also forward them your ticket and they can pick up your event wristband and party favors for you.
What you get: A refillable signature Onesie Crawl mug, cover-free access to some of U Street's best bars, exclusive all-day drinks & food deals, and a raffle entry to win great prizes.
Enjoy:
$2 Light Beers
$3 Rail drinks
$4 Holiday shots
Food Specials
Participating Bars: Ben's Next Door, Desperados, Sudhouse, Amsterdam Lounge, Cloak & Dagger, The Codmother, Tropicalia, and more bars to be announced.
***There might be a slight change on the list of the bars. Refer the route map, which will be given out on the day of the event. Only those bars listed on the route map would be affiliated with the The Bar Crawl event. If any other establishments have signs or balloons outside their premises, please disregard and carry on.***
Dress Code: Participants are encouraged to wear onesies, whether it be costumes, pajamas, or their favorite inner spirit animal!


You must be 21+ to participate. Please drink responsibly.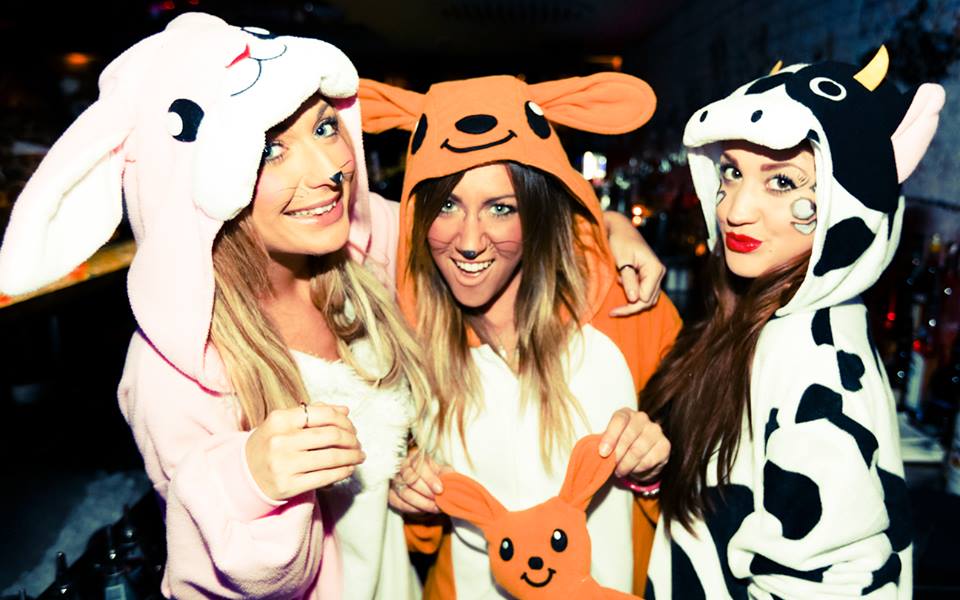 Payment Instructions :
1. You should login from a PC to see the 'Pay Now' button, after RSVPing. Then hit the button.
2. Verify correct dollar amount for number of people you're paying for.
3. If you don't have a Paypal account, click "Pay with a Debit or Credit Card".
4. If you have a Paypal account, simply log in, and pay as you normally would via Paypal.
Refund & Ticket Resell Policy
All sales are final. We only refund the full amount, if the event is canceled. If it is rescheduled, we will send an email to those who RSVPed 'YES' advising that. A full refund will be given to those that let us know within 2 calendar days of the update email, if you are unable to make it on the new date. No refunds will be given after that time.
However, you can sell your ticket to someone else if you are unable to attend. Please, feel free to post in the comment box for the event, that you have a ticket for sale. Work out payment between yourselves, and have the seller only send the organizer a message letting us know the full name of the person taking your spot. You must let us know two hours before the RSVP close time, on the day of the event.