Description
「ONEPITCH March 2018」Female Leadership and Augmented Reality
TIME: March 15th, 6PM~9PM
LOCATION: ONEPIECE SF, 414 BRANNAN ST, SAN FRANCISCO, CA 94107
----
About OnePitch March
OnePitch March consists Female Leadership and Augmented Reality as this month's pitching topic. Among all presenting companies, they will fit in one of the two categories:
The company's product and technology are AR related, OR

The presenting company has at least one female leader in executive positions. And one of them will be presenting the company for the pitch.

We are still accepting new applications from presenters. If you are interested in pitching at this event, please fill out this form https://goo.gl/forms/t5ZlIBL3vEc8Egyz1 and we will contact you asap for a confirmation.

NOTE: We do NOT accept new presenters during the event. New requests to present once the event gets started will be politely rejected and suggested for the next month's pitch event. Thank you for respecting event coordination.
Not sure if your position is confirmed? Send an email to zee@1piecework.com.

Managing Director of Bay Area at U.plus
Kate Bunina is managing director at U+, a global digital product development company, and a tech investor. They're focused on investing in early-stage startups in Europe and the US, building startups with entrepreneurs and innovating for corporations. In the past few years, they've helped build over 50 startups.

Kate consults about innovations, pitching, revenue models, user experience, human-centered design, and business development. She also currently mentors and helps with leading of Founder Institute SF and is an occasional judge and speaker. She's passionate about art, traveling, psychology, as well as empowering and supporting the people around her.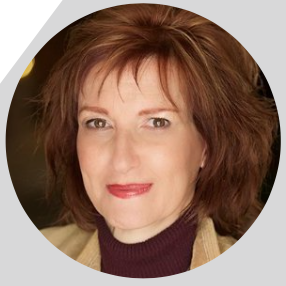 President of Pitch Perfect Presentations!
Founder and COO at Magical Muse Coach
Dr. Falsch is a Presentation + Pitch trainer who can helps entrepreneurs to increase sales by as much as 50%, attract more dream clients, and communicate effectively in a cross-cultural, collaborative business environment. International clients come to her to learn the American style of presenting and pitching. Presenting well is an art and a science, and Dr. Falsch's super power is to problem solve and come up with logical solutions that work drawing from all of her life experiences.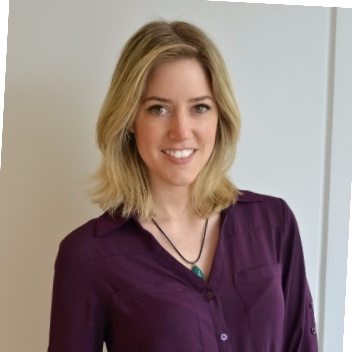 Partner at Manutara Ventures
After leading the real estate investment division and starting the venture capital division of Trigono, a Chilean family investment office, Antonia has joined Manutara Ventures as a partner.

Passionate about technology and innovation and with her rigorous investment framework she aims to have a profound impact on the further development of the ecosystem in Chile and Latinamerica.
Agenda
6:00 pm -6:30 pm Checking in
6:30 pm Event starts: Introduction of Panelists
6:40 pm Presentations & Feedbacks
7:30 pm Audience, Presenters and Panelists Interactions
8:00 pm Networking
Presenting Companies

Event Sponsors

What will you get out of?
- learn from active entrepreneurs and know about the most recent updates in specific fields
- observe live presentations from entrepreneurs and feedback from investors
- raise questions and receive direct answers from the panel
- 1-on-1 networking opportunities with top-tier investors, entrepreneurs and potential business partners in the crowd
- free non-alcoholic drinks and food
Want to know the next month's pitching topic? Check out our profile for more events!
FORMATION
OnePitch brings together presenters and panelists for demonstration and feedbacks. During pitches, each presenter will have 5 minutes to present and 5 minutes for Q&A. At the end of all presentations, the panelists will select 1 winning companies among all presenters based on presentation quality, business strategy, and the potential for growth. The winning companies will receive prizes from sponsors.
About OnePitch Events
OnePitch is a monthly pitch event that connects entrepreneurs, top-shelf investors, and an engaged audience in a fun and competitive environment. Every 3rd Thursday, selected startups will present in front of a panel of investors in exchange for feedback and potential investment. The purpose of OnePitch is to accelerate the matching opportunity, to increase the business exposure to audiences, and to provide a platform for people with innovative ideas to communicate, connect, differentiate, and grow. Interested in pitching at future OnePitch Events? Send an email to zee@1piecework.com or nick@1piecework.com. We will get back to you asap!
EVENT ORGANIZERS
OnePiece Work is a hospitality management group focus on office space management, as well as an innovative community working toward a common productive world, and connect with people surround.