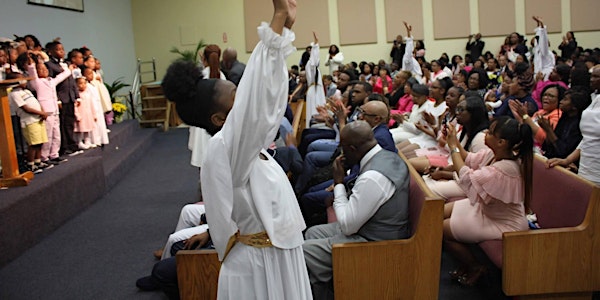 Oneness Pentecostal Tabernacle in person attendance-10/25
Sales Have Ended
Registrations are closed
Please contact Oneness Business office at (718)-525-0862 or email optoffice@oneness.nyc. Thank you for your interest for in person attendance at Oneness Tabernacle.
Registration of in person worship services for all congregants and the community
About this event
We are pleased to announce the resumption of in house services governed ny applicable CDC guidelines regarding COVID-19.
If you are interested in attending, fill out the form in its entirety and wait for confirmation from the Business Office of Oneness Tabernacle.
In person attendance is limited to those 12 year old and older and healthy seniors are welcome at this time. Anyone with any medical issues should exercise caution and note the specifics on the event registration form.
Seating arrangements are designed for maximum safety of all attendees and can't be changed without advanced written permission of event management and medical personnel
Additionally, for maximum safety and security, please do not attempt to attend in person without written confirmation from Oneness Tabernacle.