Oneness Meditation with Thayer & Peter Beach

Friday, February 22, 2013 from 7:00 PM to 9:30 PM (CST)
Event Details

Special Event!
The Oneness Meditation

In Chicago with Peter and Thayer Beach
About the Oneness Meditation
The Oneness Meditation is a unique and profound process of spiritual awakening, a divine benediction that everyone in the presence of the Oneness Meditator effortlessly receives. This divine energy liberates the receiver from the conflicted mind, allowing experience of each moment fully, just as it is. A receiver may experience inner silence, spontaneous laughter, tears, anything.
In the past, the Oneness Blessing was available only through a one-to-one process; it is now available in a group process called The Oneness Meditation. As the Oneness Meditator sits in meditation, deeply absorbed in Divine Consciousness, Divine Energy and Love flow through him or her into all the participants. These energies profoundly catalyze and accelerate the process of awakening and spiritual growth in the recipients. In a rare visit to the Chicagoland area, these Oneness Meditators are offering this Oneness Meditation and other learnings.

No beliefs, teachings, or philosophies are required or taught at this event. Participants receive a Blessing simply by participating in the Oneness Meditation. 
To view a video invitation to this remarkable experience: Click HERE!
About Oneness University, India Since 1989, this well-respected spiritual school in Southern India has been supporting the growth in consciousness of people from all faiths and walks of life through the sharing of the Oneness Blessing or Deeksha. Oneness seeks to promote global Awakening (Enlightenment) and God-Realization (understanding we are all one with God). The speciality of this spiritual school is giving this Deeksha to anyone who has a passion to awaken. Oneness Meditation was released at the beginning of 2012, to assist with the planetary shift in consciousness. There are no teachings, beliefs, or philosophies taught at the Oneness Meditation. It is about your Awakening.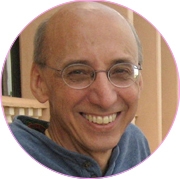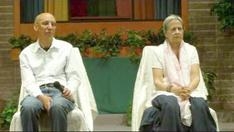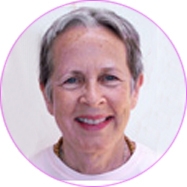 Currently living in Mill Valley, California Peter and Thayer Beach consciously started pursuing spiritual development as teenagers and have practiced and taught beginning to advanced courses on meditation and Vedic philosophy since the early 1970's.  In recent years, after connecting with Oneness University in India, both have awakened, illuminating years of spiritual teaching and practice with the direct experience of the Divine nature of life.


They have been married for 34 years. Their very ordinary lives and careers, Peter as a tax lawyer and Thayer as an elementary school teacher, have put them in the mainstream and they love to talk about the naturalness and profound ordinariness awakening brings to daily life. Awakening is not something that separates people by creating high states that can't be shared. It makes it very obvious that we are all deeply connected and that we thrive and very naturally help others as we become more and more aware of the world as family.
*** Thayer Beach can no longer fly out with Peter to Chicago due to getting a recent stomach illness. She is still recovering from it and we didn't want her to push herself so she will be with us in Spirit. Peter Beach though will be joining and sharing the OM before flying to China to share the OM across the globe. We are truly a Global Family!  You are invited to attend as many OM's as possible. See schedule below of all the OM events in Chicago, Downer's Grove, Springfield, and Fon Du Lac, Wisconsin.

Here are some experiences of recent OM attendees:
"The meditation was divine......  I was in a state of serenity, peace and bliss…tears of gratitude were released. Yesterday and today I have had waves of serenity and peace come over me."
Terry
"The event was deep, profound, lovely. The Oneness Meditation is the experience of Divine Love----that which we talk about but means nothing until experienced.   The tingling saturation continues. Grace is greasing the wheels of everything I do. It is phenomenal."   
 Love, Andy   
"I found myself laughing at nearly everything that happened to me for the next week. Even when I had thoughts or was in circumstances that I previously judged as 'bad,' I was still laughing. The bliss was tremendous. It changed how I react to things."     - Peter
"I felt energy moving in my whole body, not just the spine. The next morning I went out to a new world.  Everything looked different to me,  not familiar. After a week I still feel in a beautiful flow that is unbroken by  anything."  - AW
"Totally humbled and extremely grateful…joy and laughter and love all have new depth and meaning…it is outstanding to experience life in this way… Experience it as many times and you possibly can. It is life changing. It is so much more than we will ever be able to put into words. It is healing deep into the spirit and the heart."  - AM
For information on other Chicago-Area events with
Peter and Thayer, please visit:
 
(Downers Grove, IL  Sat 2/23): http://omdowners0223.eventbrite.com 
When & Where

Bodhi Spiritual Center
2748-50 N Magnolia Ave
Sanctuary
Chicago, IL 60614


Friday, February 22, 2013 from 7:00 PM to 9:30 PM (CST)
Add to my calendar
Oneness Meditation with Thayer & Peter Beach