Oneness Meditation with Julia Desmond

Wednesday, July 22, 2015 from 7:00 PM to 9:30 PM (CDT)
Event Details
Get your SHIFT on!
with Julia Desmond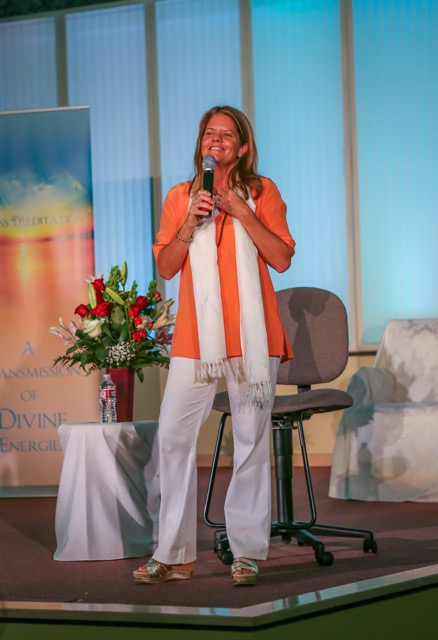 True growth in career + abundance takes growth in consciousness. The two go hand in hand. In fact, one cannot happen without the other.
Are you feeling stuck in this area of your life? Are you desiring a "boost"? Then come get your SHIFT on, into a higher state of consciousness + access wealth consciousness to push you forward in life.
You are either growing or dying, + true growth takes growth in consciousness. Come find out about the connection of spirituality within your business career + receive a powerful shift in consciousness through the Oneness Meditation.
True abundance is yours to be had ~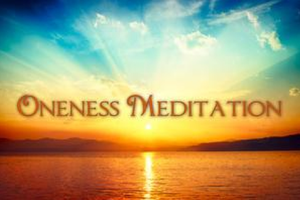 Julia is a Oneness Meditator
and will be sharing this beautiful experience
Oneness Meditation is a powerful meditation where Divine Energies are transmitted to help awaken the spiritual energies within you. This very sacred Blessing offers you the opportunity to free the mind effortlessly and wake up to the magic and beauty of life. Flowing through the eyes of the Oneness Meditator, Oneness Meditation creates a neurobiological shift that naturally accelerates the Awakening process. 
Oneness Meditation is for everyone. It is secular and given in silence. There is nothing for you to do except receive the blessing. No prior experience of Oneness events is needed. People from all walks of life, all backgrounds and all faiths, are experiencing dramatic change and improvements in their lives from experiencing Oneness Meditation.
Oneness Meditation was released at the beginning of 2012, to assist with the planetary shift in consciousness. Originated from the Oneness University, it is part of a global phenomenon which is taking many forms. Oneness Meditation is helping to start a chain reaction, that creates a critical mass for a shift towards setting you and all of humanity totally free.  
As these energies are transferred during a Oneness Meditation, they lead to an end of our feelings of separation. Oneness Meditation is not about any teaching, belief or philosophy. It's about your Awakening. This is for YOU.
Location: FLOWERING HEART CENTER
4440 LEE AVE
DOWNERS GROVE, IL

To view a video invitation to this remarkable experience: Click HERE!
Have questions? Contact Kristin 630.334.5747 or Biana at 847.924.1440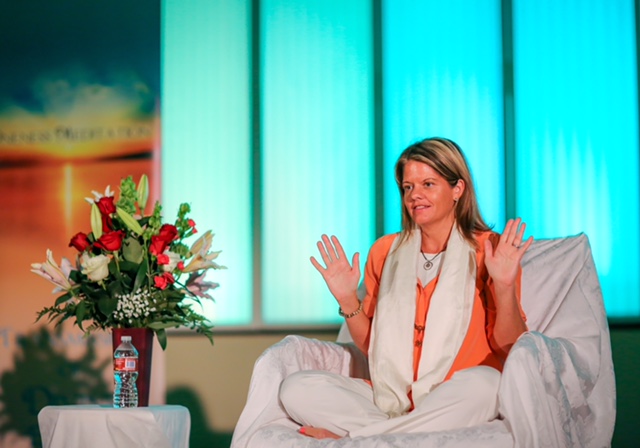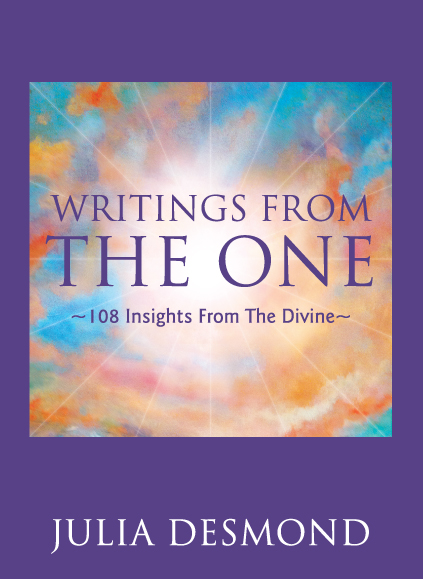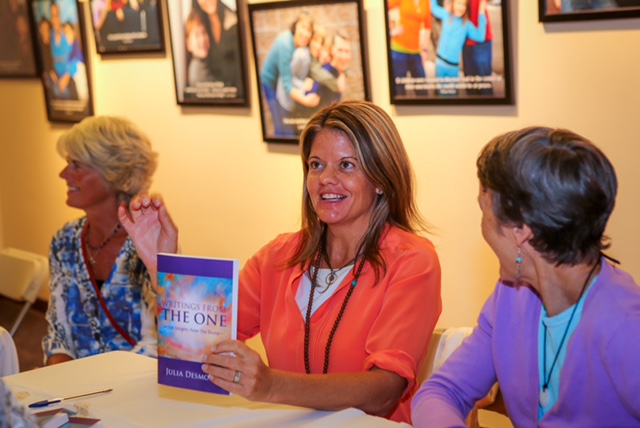 To learn more about Julia, visit her website: 
Here are some experiences of OM attendees:
"The meditation was divine......  I was in a state of serenity, peace and bliss…tears of gratitude were released. Yesterday and today I have had waves of serenity and peace come over me.  -Terry
"The event was deep, profound, lovely. The Oneness Meditation is the experience of Divine Love----that which we talk about but means nothing until experienced.   The tingling saturation continues. Grace is greasing the wheels of everything I do. It is phenomenal."    Love, Andy   
"I found myself laughing at nearly everything that happened to me for the next week. Even when I had thoughts or was in circumstances that I previously judged as 'bad,' I was still laughing. The bliss was tremendous. It changed how I react to things."     - Peter
"I felt energy moving in my whole body, not just the spine. The next morning I went out to a new world.  Everything looked different to me,  not familiar. After a week I still feel in a beautiful flow that is unbroken by  anything."  - AW
"Totally humbled and extremely grateful…joy and laughter and love all have new depth and meaning…it is outstanding to experience life in this way… Experience it as many times and you possibly can. It is life changing. It is so much more than we will ever be able to put into words. It is healing deep into the spirit and the heart."  -AM
When & Where

Flowering Heart Center
4440 Lee Ave
Downers Grove, IL 60515


Wednesday, July 22, 2015 from 7:00 PM to 9:30 PM (CDT)
Add to my calendar
Oneness Meditation with Julia Desmond