Oneness Awakening & Day of Love in Northern Kentucky Aug. 14, 15 & 16, 2012

Tuesday, August 14, 2012 at 9:30 AM

-

Thursday, August 16, 2012 at 7:30 PM (EDT)
Event Details
Oneness Awakening Course
at Unity of Northern Kentucky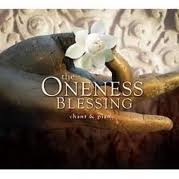 ONENESS AWAKENING
3  Day Course Initiation
including the
Oneness "Day of Love" 
August 14th, 15th, & 16th , 2012 
10:00 AM - 7:00 PM Tuesday
9:30 AM Registration
Introduction to Oneness
Life is Relationship 
10:00 AM-7:00 PM Wednesday 

Blessing Giver Initiation

Sacred Mukti Deeksha

Day of Love Celebration




10:00 AM – 7:00 PM Thursday

Oneness Meditation

64 Deeksha

Course Conclusion
Prepare to be taken on a beautiful journey, unique to your own nature, where you will come into direct contact and personal relationship with your higher power - a Divine presence, which is alive, conscious, and full of intelligence and love.
It is a weekend of processes, rituals, music, and meditations to help you leap beyond the human mind and ego, including blessings to set right relationships, heal past hurts and bring you into contact with the true nature of your own greatness.
Participants new to Oneness will also be initiated as Oneness Blessing Givers enabling you to share the Oneness Blessing with others. Experienced Blessing Givers will be taken to even deeper states of consciousness.
ABOUT THE ONENESS PHENOMENON:
Oneness is not a religion or set of beliefs, but is a phenomenon in consciousness which has been revealed to humanity at this critical time in our evolution. The essence of the Oneness phenomenon is that it is the birthright of each and every one of us to live in total and unconditional freedom, in a state where a person perceives reality as it is, thereby experiencing the causeless joy, love, and happiness which is the natural condition of the human being. This realization of Oneness, previously reserved for only the awakened saints and sages, is now available to everyone who has a genuine passion for it.
The Oneness Blessing is a transfer of Divine energies as a benediction of grace.  It awakens thereceiver's innate Divine energy (Kundalini) bringing about changes in the brain resulting in: 
Awakened Divine Intelligence and Invocation of auspicious energies (Awakened States of Consciousness)

Enhanced memory retention and increased learning ability

Creation of better brain hemispheric synchronization -Awakening present moment joy, peace, & compassion

Bringing unconditional healing, love, compassion, and affection to relationships

Appreciation and healing of the body creating more vitality and metabolic activity

Embracement of a true prosperity consciousness by removing mental blocks and conditioned patterns
http://onenessnky.eventbrite.com/
Oneness Awakening Course Cost and Registration
Advance registration and/or notification is absolutely required.   
$125 General Registration (ends Aug. 12th 2012)
$150 Late Registration (ends August 13th 2012)
$175 Registration at the Door (ends August 14th 2012 @ 10:00 am)
Oneness Blessing Giver Discount = $25 off
use discount code DeekshaGiver 
Youth Discount = 50% use discount code OnenessYouth
(up to age 25 with proper ID, parental consent required under age 18)
Please reserve early  ~  space is limited!
 
The life changing course will be conducted by Certified Oneness Trainers Ryan Michael Luken, Keithan Lance Boyd and Mason Graham McClay.  Specially selected Oneness Blessing Givers will be in attendance to help facilitate the process and journey into Awakening and Divine-Realization!
Location:

 Unity of Northern Kentucky
St. Paul United Church of Christ
1 Churchill Drive,
Ft. Thomas, KY 41075
859-547-2000
Contact Info / Questions:  
email
onenesstrinity@gmail.com
or
call / text

Ryan Luken (513)-288-5529
Keith Boyd (606)-375-9739
Mason McClay (513)-658-2188 
 

"You suffer because of alienation from God.  Without God in your life, you are an orphan."

- Sri Bhagavan

 

 

"All existence is bliss when you are one with the Divine."

-Sri Bhagavan
 Join us for this life-changing event!
Register in Advance: 
Due to space requirements, advance registration is absolutely required.

** This course is expected to sell out early; registration is first come/first serve.
To register, visit: 
http://onenessnky.eventbrite.com/
Attendee List
Sort by:

Date

|

First Name

|

Last Name
When & Where

Unity of Northern Kentucky @ St. Paul United Church of Christ
1 Churchill Dr
Fort Thomas, KY 41075


Tuesday, August 14, 2012 at 9:30 AM

-

Thursday, August 16, 2012 at 7:30 PM (EDT)
Add to my calendar
Organizer
Certified Oneness Trainers