Description
Imagine:
- Staying centered, clear & calm in the midst of chaos around you;
- Laughing more, loving more & experiencing fulfilling relationships;
- Achieving success through diamond focus & unbridled creativity.
Attend this Awakening Course and experience yourSelf in a whole new way!
---
IN THIS WEEKEND EVENT, YOU WILL:
Receive keys for success and happiness in inner and outer life;

Experience deep peace and joy from the Oneness Blessing;

Receive transmissions for Awakening & inner freedom;

Experience a leap in consciousness through powerful processes;

Become initiated as a Deeksha/Oneness Blessing Giver;

Learn ancient meditation practices to activate, balance & clear the chakras (energy centers) leading to higher states of consciousness; and

Heal relationships and sabotaging patterns in your life!

---



Event Schedule:

Friday Evening 10/13
Oneness Talk (Donations requested): 7 - 8:30 PM

Saturday 10/14 Registration: 8:45 AM
Class Session: 9:30 AM - 7:30 PM

Sunday 10/15 Class Session: 1:00 PM - 8:30 PM
---


Our Facilitator for this powerful weekend session is Kristin Panek, Advanced Oneness Trainer, Founder and Spiritual Director of the Flowering Heart Center in Downers Grove Illinois.
---
ABOUT THE ONENESS BLESSING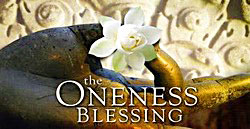 The Oneness Blessing or "Deeksha" is a non-denominational transfer of Divine Energy. It results in a growth in Consciousness by creating a shift in the perception and experience of life, and it awakens our connection with the Oneness in everything. This allows each of us to deepen our relationships with those we love, ourselves, and All That Is.
FOR MORE INFO on the Oneness Blessing, visit http://www.onenessuniversity.org
FOR INFO ON Nashville Oneness, visit https://www.facebook.com/OnenessNashville/