Description
OneMentor:
UX - How Startups Double Their Valuation?
December 12th |

| 5:00 PM - 7: 00 PM
OnePiece Work SC, 3120 Scott Blvd. Santa Clara, CA
What will you learn in this workshop?
How successful startups are doubling valuations?

How do you reduce time to market?

How do you increase profits?

What is the right way to do UX?
Presenter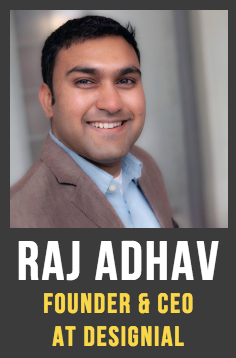 Raj Adhav is the founder of a design-led app development studio. A leader who leverages user research-based product development and proved processes to address and reframe business problems. Partners with business leaders to align strategic projects with business objectives. Expertise in all aspects of user experience research, design, and development.
Before starting up on his design agency, Raj led UX design teams for companies such as Wipro Digital, Moody's Analytics, TCS and SITA (Société Internationale de Télécommunications Aéronautiques). Him and his teams have launched over 200+ apps on different technology platforms for 90+ global companies in variety of industry sectors.
Raj earned his masters degree in Communication and Media Engineering from University of Applied Sciences FH-Offenburg, Germany.
Event Organizor

OnePiece Work is a shared co-working space, which connects global business professionals and leading entrepreneurs. We are a trend spotter – specializing in finding and connecting entrepreneurs who have a hunger for greatness and a desire for global expansion. OnePiece Work redefines workspace, serves from global incorporations to freelancers and start-ups. With the rapid growth of the shared economy, the future workplace is no longer office buildings, homes, or cubicles, but rather a community where people with different backgrounds to inspire each other, innovate and share ideas and resources. OnePiece Work combines businesses across industries, creates comfort space for everyone enjoy in work and social together. We invite you to leverage and be a part of our exclusive network of entrepreneurs and venture capitalists with a deep understanding of consumers' habits locally, and a shared desire for business growth.