OneDay TLV: Volunteering with Refugee Children - התנדבות עם ילדי פליטים

Friday, March 24, 2017 from 9:45 AM to 1:00 PM (IDT)
Event Details
OneDay (Tel Aviv) Event
Volunteering with Refugee Children
*English Translation Below*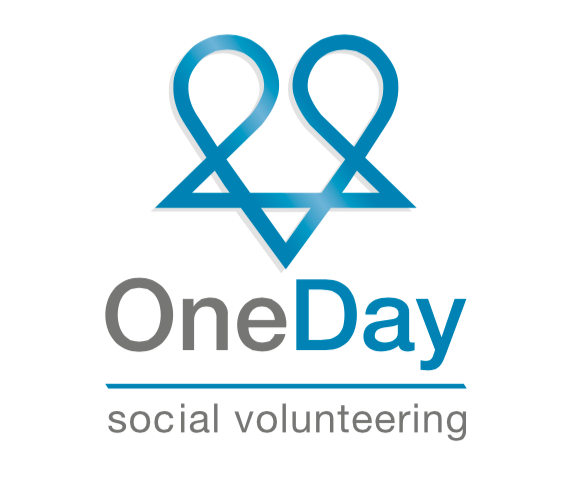 פרטי אירוע
מתי: יום שישי, ה-24.03, בין 09:45-13:00 בתום פעילות ההתנדבות נמשיך לפעילות חברתית יחד עם כל המתנדבים
.איפה: דרום תל-אביב 
מה בתכנית: 
בדרום תל אביב יש כ-60 גני ילדים של משפחות מבקשי מקלט מסודן ואריתראה. רוב הגנים נמצאים במצב קשה של הזנחה וצפיפות. בגנים אלו ישנם מעל 50 ילדים בני שנה ועד שלוש שנים, המגיעים בשש בבוקר, הולכים בשבע בערב ובמשך הזמן הזה נמצאים במרתף קטן ללא חלון אור ואויר צח. 
בפעילות זו, אנחנו נגיע לגן וניקח את הילדים לגן המשחקים הקרוב. שם נשחק איתם, נדבר איתם, ובעיקר נעניק להם יחס חם וכמה רגעים קטנים של שמחה ואושר. כל זה על מנת לאפשר להם להתנתק למעט ממלחמת ההישרדות בה הם חיים.

 הצטרפו אלינו לפעילות מיוחדת במינה, מגבשת ומהנה 
לאחר מכן – כחלק מה"אני מאמין" שלנו, נמשיך לבילוי משותף (פיקניק, בר, מסעדה) בסביבת ההתנדבות ואנחנו נסדר לכם שם מבצעים מיוחדים בשבילכם.
***מספר המקומות מוגבל עקב מגבלת מקום, לכן- יש לשריין מקום מראש באמצעות טופס ההרשמה הנ"ל***
שימו לב – בעוד שהארגון שלנו מאמין בהתנדבות מתי שאתן רוצים ובאיזה תחום שאתם רוצים- ברגע שנרשמתם בטופס – אתם "תופסים מקום" ואנחנו לוקחים בחשבון שאתם מגיעים – ולכן, אנו מבקשים מכם לשריין את השעות הללו ביום שלכם עבור ההתנדבות . לכן, אם אתם חושבים שאולי לא תוכלו להגיע – אנא אל תרשמו בשלב זה.
 שלושה ימים לפני הפעילות – תקבלו אישור על השתתפותכם בפעילות -כמובן, במידה ועוד נשארו עדיין מקומות פנויים בהתנדבות 
Event Details
When:  Friday, March 24th: 09:45-13:00 (This time includes our social activity for all the volunteers afterwards)
Where: Tel-Aviv
What:  In south Tel-Aviv there are approximately 60 kindergartens with refugee children mainly from Sudan and Eritrea. Most of these kindergartens are overcrowded – there are roughly 50 children between the ages of one and 3 years, squished into one floor without any windows for air or light. They arrive at 6am and stay until 7pm.
In this volunteering event, we will arrive to a kindergarten and take the children to the nearest park. We'll play games with them in the fresh air, have fun and keep them happy. For these children, it will be a change of scenery and some freedom from the terrible conditions they normally have to endure. These are children who do not normally see light during the day because they are spendind every day, from the morning until evening, in the same room untiltheir parents pick them up.

Join us to a very special and fun volunteering event.
 **Spots are limited due to space reservations, so registration in advance is necessary**
Please note that while OneDay is all about come when you want and how you want, if you do sign up for our events we please ask that you reserve that part of your day for us.
Within 3 days before the event you will receive a confirmation email approving your registration as long as the spots have not all been taken
When & Where

Tel Aviv-Yafo

Tel Aviv-Yafo, Tel Aviv District
Israel

Friday, March 24, 2017 from 9:45 AM to 1:00 PM (IDT)
Add to my calendar
Organizer
OneDay Social Volunteering
Website:http://www.onedayvolunteering.org/organizer/oneday-social-volunteering/
OneDay TLV: Volunteering with Refugee Children - התנדבות עם ילדי פליטים