OneDay TLV: Theater Activity for kids with minor disabilities-סדנת תאטרון לילדים בעלי מוגבלויות קלות

Wednesday, April 5, 2017 from 9:45 AM to 2:00 PM (JST)
Event Details
OneDay (Tel Aviv) Event
Theater Acitivity with Children with Slight Disabilities
           English Translation Below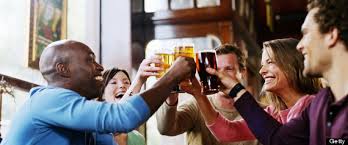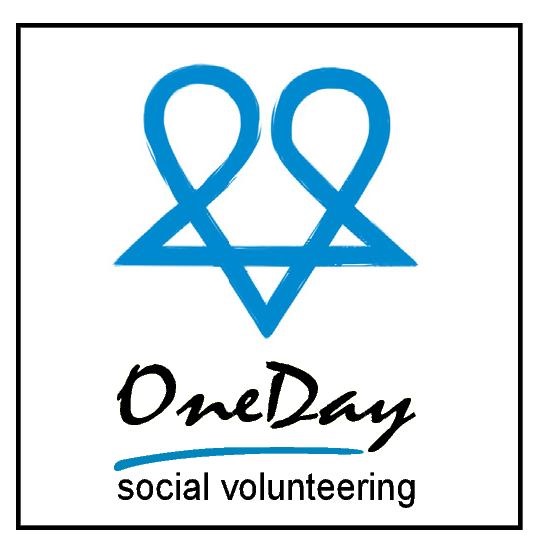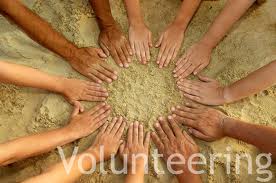 פרטי אירוע
מתי: יום רביעי, ה-05.04, 09:45-14:00 -בתום פעילות ההתנדבות נמשיך לפעילות חברתית יחד עם כל המתנדבים (כלול בטווח הזמנים).

איפה: הרצליה (ההגעה היא עצמאית)

מה בתכנית?  
בעקבות ההצלחה של הפעילות הקודמת ודרישות רבות מכם לפעילות נוספת, אנחנו מקיימים פעילות התנדבות נוספת בנושא תאטרון.
תיאטרון הוא כלי נהדר לביטוי עצמי. הוא כלי לפיתוח היצירתיות והדמיון והוא יוצר אווירה כייפית וחיובית בה כל אחד מאיתנו יכול להרשות לעצמו להשתטות.  
בהתנדבות זו ניקח חלק בפעילות של העמותה "בית הגלגלים" הפועלת לשילוב הנכה בקהילה. אותם ילדים הם ילדים המאופיינים עם מוגבלויות פיזיות וקוגנטיביות קלות, אנחנו רוצים להאמין שבאמצעות הפעילות נעזור לאותם ילדים לבטא את עצמם באופן שונה. במהלך סדנת התיאטרון  יתנסו המשתתפים בתרגילים שונים מעולם התיאטרון בדגש על תרגילי אימפרוביזציה בהם נערוך היכרות בינאישית ודינמיקה קבוצתית- על מנת שתוכלו להכיר את יתר המתנדבים וכמובן את הילדים ואולי כך ייווצר ביניכם ובין הילדים שיתוף פעולה והזדמנות לפתח קשר אישי ועמוק יותר אחד עם השני. 
זאת סדנה חוויתית, מלאה בהומור ואין צורך בידע קודם. 
***מספר המקומות מוגבל עקב מגבלת מקום, לכן- יש לשריין מקום מראש באמצעות טופס ההרשמה הנ"ל***
שימו לב – בעוד שהארגון שלנו מאמין בהתנדבות מתי שאתן רוצים ובאיזה תחום שאתם רוצים- ברגע שנרשמתם בטופס – אתם "תופסים מקום" ואנחנו לוקחים בחשבון שאתם מגיעים – ולכן, אנו מבקשים מכם לשריין את השעות הללו ביום שלכם עבור ההתנדבות . לכן, אם אתם חושבים שאולי לא תוכלו להגיע – אנא אל תרשמו בשלב זה.
4 ימים לפני הפעילות – תקבלו אישור על השתתפותכם בפעילות (כמובן, במידה ועוד נשארו עדיין מקומות פנויים בהתנדבות).
Event Details
When: Wednesday, April 4th from 09:45-14:00
As is our motto, we will head out after the activity for a fun social meet-up for all the volunteers (included in the time).
Where: Herzlia (there is no organized transportation)
Where : 
Given its great success and back by popular demand, we are organizing another theatre activity!
Theatre is a great tool for self-expression, development of creativity and imagination, and a great opportunity for us to fool around. 
For this volunteering activity, we will be joining "Beit Hagalgalim", an organization dedicated to the incorporation of people with disabilities into society. 
We will be volunteering with kids ages 10-20 with minor physical and cognitive disabilities, to whom we hope to give a new, different and fun platform to express themselves. During the workshop, participants will practice different exercises with a focus on theatrical improvisation to strengthen interpersonal relationships and group dynamics – so you can get to know your fellow volunteers better and of course the kids and try to create a tight bond with them. 
This is an enjoyable activity and no previous experience/ knowledge in theatre is needed
***spots are limited due to space limitations, so pre-registration in advance is necessary***
Please note that while OneDay is all about come when you want and how you want, if you do sign up for our events we please ask that you reserve that part of your day for us
Within 4 days before the event you will receive a confirmation email approving your registration as long as the spots have not all been taken
When & Where

Exact details will be emailed to you
Address
Herzlia


Wednesday, April 5, 2017 from 9:45 AM to 2:00 PM (JST)
Add to my calendar
Organizer
OneDay Social Volunteering
Website:http://www.onedayvolunteering.org/organizer/oneday-social-volunteering/
OneDay TLV: Theater Activity for kids with minor disabilities-סדנת תאטרון לילדים בעלי מוגבלויות קלות