OneDay TLV: Renovating the apartment of a needy woman - אריזה ושיפוץ דירה של אישה נזקקת

Friday, March 31, 2017 from 9:45 AM to 2:00 PM (IDT)
Event Details
OneDay (Tel Aviv) Event
Renovating an Apartment
*English Translation Below*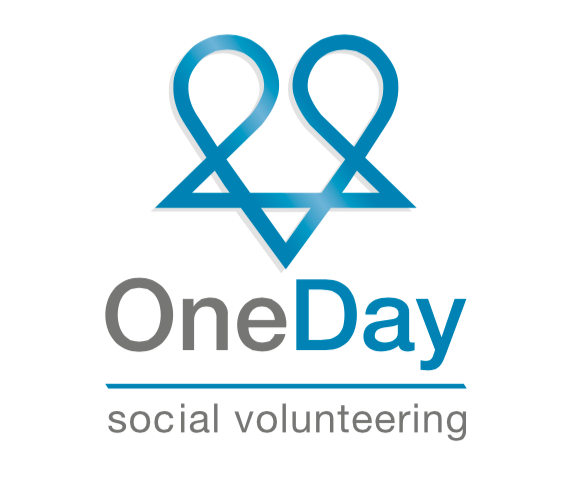 פרטי אירוע
מתי:יום שישי, ה-31.3, 09:45-14:00 -הפעילות החברתית כלולה בטווח הזמנים.
איפה: תל-אביב
מה בתכנית?
"מתי בפעם האחרונה, עשית משהו בשביל מישהו?"
אנחנו מזמינים אתכם, לתרום מזמנכם הפנוי, עבור אישה מקסימה אשר היא גם אם חד הורית לשני ילדים מתוקים. בואו לעזור לנו לשפץ ולצבוע את הדירה בה היא מתגוררת ולהפוך את שגרת החיים שלה ליותר פשוטה. 
לאחר מכן – כחלק מה"אני מאמין" שלנו, נמשיך לבילוי משותף (פיקניק, בר, מסעדה).
***מספר המקומות מוגבל עקב מגבלת מקום, לכן- יש לשריין מקום מראש באמצעות טופס ההרשמה הנ"ל***
שימו לב – בעוד שהארגון שלנו מאמין בהתנדבות מתי שאתן רוצים ובאיזה תחום שאתם רוצים- ברגע שנרשמתם בטופס – אתם "תופסים מקום" ואנחנו לוקחים בחשבון שאתם מגיעים – ולכן, אנו מבקשים מכם לשריין את השעות הללו ביום שלכם עבור ההתנדבות . לכן, אם אתם חושבים שאולי לא תוכלו להגיע – אנא אל תרשמו בשלב זה.
4 ימים לפני הפעילות – תקבלו אישור על השתתפותכם בפעילות (כמובן, במידה ועוד נשארו עדיין מקומות פנויים בהתנדבות).
Event Details
When: Monday, January 30th: 09:45-14:00
As is our motto, we will head out after (bar, picnic, restaurant) – your ticket confirms both the volunteering and social aspect. The social activity is included in the time range.
So if you are free during these hours and want to do a small good deed, with other young people and then go out together – join us :)
Where: Tel-Aviv
What? "When was the last time you did something for someone"?
We invite you to offer some of your free time to help a wonderful woman who is a single mom of two sweet children. Help us renovate and paint their apartment and make their day brighter.
**Spots are limited due to space reservations, so registration in advance is necessary**
Please note that while OneDay is all about come when you want and how you want, if you do sign up for our events we please ask that you reserve that part of your day for us.
Within 4 days before the event you will receive a confirmation email approving your registration as long as the spots have not all been taken.
When & Where

Unnamed Venue
Exact details will be emailed to you directly
Tel Aviv
Israel

Friday, March 31, 2017 from 9:45 AM to 2:00 PM (IDT)
Add to my calendar
Organizer
OneDay Social Volunteering
Website:http://www.onedayvolunteering.org/organizer/oneday-social-volunteering/
OneDay TLV: Renovating the apartment of a needy woman - אריזה ושיפוץ דירה של אישה נזקקת