OneDay Jerusalem: Recreational Activity With Refugee Kids פעילות כיף עם ילדים מבקשי מקלט

Wednesday, April 5, 2017 from 9:30 AM to 1:00 PM (IDT)
Event Details
OneDay Jerusalem
פעילות כיף עם ילדים מבקשי מקלט
Recreational Activity With Refugee Kids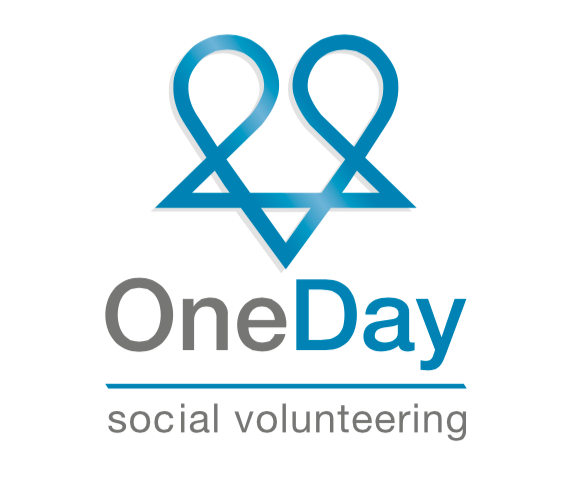 English follows...
פרטי האירוע
מתי: יום רביעי ה-05.4, 09:30-13:00
  . עם תום ההתנדבות נמשיך לפעילות חברתית יחד עם כל המתנדבים (כלול בזמן הפעילות)י
איפה: מרכז העיר, ירושלים
?מה בתכנית
נגיע לקייטנה של ילדי מבקשי קליטה ונשתתף בפעילות כיף איתם. במהלך הפעילות נפעיל תחנות ונשחק . יחד עם הילדים המגיעים למסגרת זו.
!בואו איתנו לבלות כמה שעות כיפיות, לשמח ילדים ולעבור איתם יום מגניב בקייטנה
**מספר המקומות מוגבל - יש לשריין מקום מראש באמצעות טופס ההרשמה **
 שימו לב – בעוד שהארגון שלנו מאמין בהתנדבות מתי שאתם רוצים ובאיזה תחום שאתם רוצים- ברגע שנרשמתם בטופס – אתם "תופסים מקום" ואנחנו לוקחים בחשבון שאתם מגיעים – ולכן, אנו מבקשים מכם לשריין את השעות הללו ביום שלכם עבור ההתנדבות . לכן, אם אתם חושבים שאולי לא תוכלו להגיע – אנא אל תרשמו בשלב זה.
(מספר ימים לפני ההתנדבות תקבלו אישר על השתתפותכם באירוע (כמובן, במידה ונשארו מקומות
Event Details
When: Wednesday, April 5th: 09:30-13:00 
We will head out after the activity for a fun social meet-up  together with all the volunteers (included in the time).
Where: City Center, Jerusalem
What's the plan: We will visit a Refugee Day School and will take part of a recreational activity with them. During the volunteering we will help in the operation of a number of stations that contain diverse activities and games.
Come spend with us some fun hours and help give these kids a wonderful morning at their day school!
**Spots are limited due to space reservations, so registration in advance is necessary**
Please note that while OneDay is all about coming when you want and how you want, if you do sign up for our events we please ask that you reserve that part of your day for us, since signing up and failing to come means taking the spot someone else could have taken.
Within 4 days before the event you will receive a confirmation email approving your registration as long as the spots have not all been taken
When & Where
City Center Jerusalem

Israel

Wednesday, April 5, 2017 from 9:30 AM to 1:00 PM (IDT)
Add to my calendar
Organizer
OneDay Social Volunteering
Website:http://www.onedayvolunteering.org/organizer/oneday-social-volunteering/