OneDay Jerusalem: Community Garden Volunteering-התנדבות בגינה קהילתית

Friday, February 10, 2017 from 12:00 PM to 2:00 PM (IST)
Event Details
OneDay (Jerusalem) Event
Community Garden Volunteering
           English Translation Below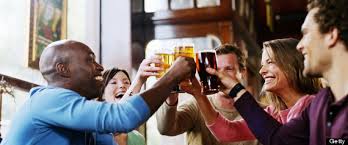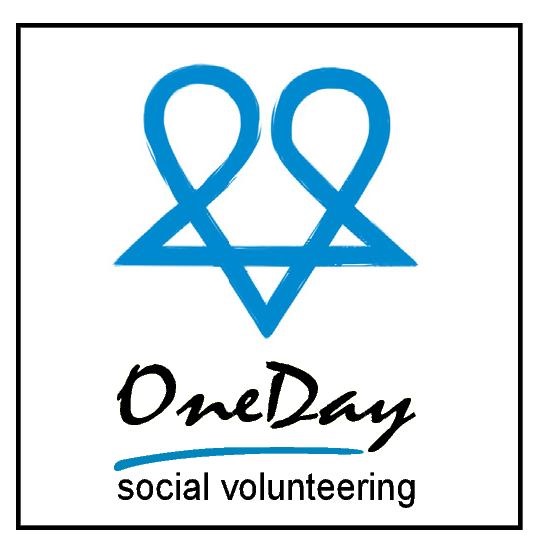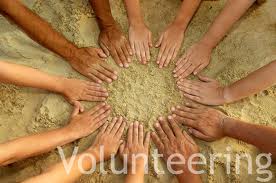 פרטי אירוע
מתי: יום שישי, ה-10.2. בין השעות 12:15-14:00 -הפעילות החברתית כלולה בטווח הזמנים.

איפה: רסקו,ירושלים

מה בתכנית?
אנחנו מזמינים אתכם לפעילות מיוחדת ומגבשת בה נערוך פעילות חקלאית בגינה קהילתית. אנחנו נגרוף, נעדור, נכין ערוגות, נשתול ונחגוג את ט"ו בשבט יחד עם ילדי השכונה.
שימו לב-כחלק מה"אני מאמין" שלנו, אנחנו נלך גם לבילוי משותף (פיקניק, בר, מסעדה).
***מספר המקומות מוגבל עקב מגבלת מקום, לכן- יש
לשריין מקום מראש באמצעות טופס ההרשמה הנ"ל***

שימו לב – בעוד שהארגון שלנו מאמין בהתנדבות מתי שאתן רוצים ובאיזה תחום שאתם רוצים- ברגע שנרשמתם בטופס – אתם "תופסים מקום" ואנחנו לוקחים בחשבון שאתם מגיעים – ולכן, אנו מבקשים מכם לשריין את השעות הללו ביום שלכם עבור ההתנדבות . לכן, אם אתם חושבים שאולי לא תוכלו להגיע – אנא אל תרשמו בשלב זה.
4 ימים לפני הפעילות – תקבלו אישור על השתתפותכם בפעילות (כמובן, במידה ועוד נשארו עדיין מקומות פנויים בהתנדבות).
Event Details
When: Friday, February 10th from 12:15-14:00- the social activity is included in the time range.

Where: Rasco, Jerusalem
What: 
We invite you to a unique event in a community garden. In this event, we will be gardening, cleaning, making flowerbeds, planting seeds and celebrating Tu Bishvat with the children of the community. So be prepared to roll your sleeves!
Then as is our motto, we will head out after (bar, picnic, restaurant) – your ticket confirms both the volunteering and social aspect.
***Spots are limited due to space limitations,so pre-registration in advance is necessary***
Please note that while OneDay is all about come when you want and how you want, if you do sign up for our events we please ask that you reserve that part of your day for us.
Within 4 days before the event you will receive a confirmation email approving your registration as long as the spots have not all been taken.
التفاصيل
يرجى تسجيل الدخول على الرابط التالي: goo.gl/JSSfqM

الزمان
يوم الجمعة، 10 فبراير/شباط، من 12:00 - 14:00 متضمنا الوقت اللازم للنشاط الاجتماعي.

المكان
راسكو، القدس/أورشليم

الحدث
نرغب بدعوتكم الى هذا الحدث الفريد في حديقة مركز اجتماعي. سنقوم بعدة نشاطات متعلقة بالحدائق، كتحضير المشاتل، وتنظيف الحدائق، وزرع البذور، والاحتفال بعيد tu Shevat, "السنة الشجرية الجديدة" مع الاطفال من المجمع، ولذلك عليك أن تكون مستعدا.

وكما هو شعارنا، سوف نتوجه بعد ذلك الى (بار، نزهة، مطعم)، بطاقتك تتضمن القسمين التطوعي، والاجتماعي.

يرجى التسجيل على الرابط: goo.gl/JSSfqM

***الأماكن محدودة بسبب ضيق المكان، لذلك يجب عليك التسجيل مسبقا***

يرجى الانتباه إلى أنه على الرغم من أن نشاط (اليوم الواحد) يعني حضورك كيفما ومتى شئت، فإننا نرجو منكم أن تخصصوا ذلك الجزء من اليوم لنا، في حال قمتم بالتسجيل معنا.

سوف تستلم تأكيدا على بريدك الالكتروني مؤكدا قبول تسجيلك معنا خلال أيام أربعة قبل الحدث، وذلك طالما بقي لدينا أماكن للتسجيل.
When & Where

Rassco

Jerusalem, Jerusalem District
Israel

Friday, February 10, 2017 from 12:00 PM to 2:00 PM (IST)
Add to my calendar
Organizer
OneDay Social Volunteering
Website:http://www.onedayvolunteering.org/organizer/oneday-social-volunteering/
OneDay Jerusalem: Community Garden Volunteering-התנדבות בגינה קהילתית