OneDay Israel & Nbn: Pesach Hike & Field Volunteering ! - התנדבות בחווה חקלאית וטיול חול המועד

Thursday, April 13, 2017 from 7:45 AM to 8:00 PM (IDT)
Event Details
OneDay (Tel Aviv) Event
Field Work Activity
           English Translation Below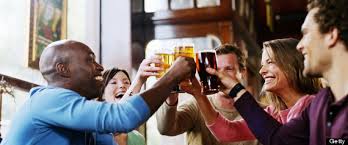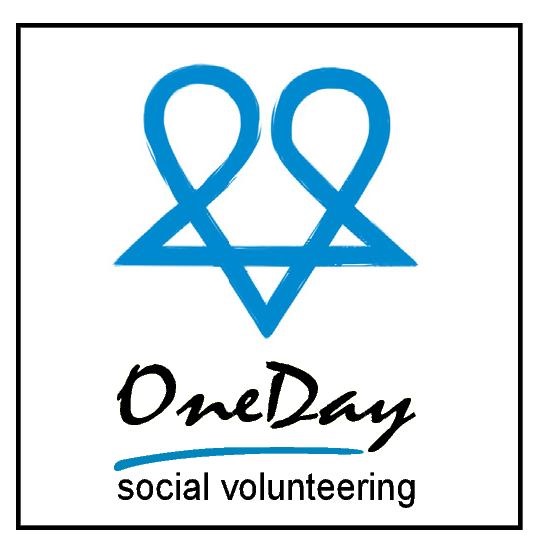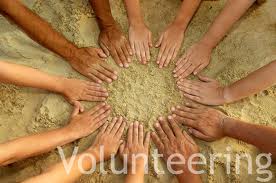 פרטי אירוע
מתי: יום חמישי , ה-13.4, בין 07:45-20:00

 איפה: ירוחם, הסעה חינם למתנדבים תצא מתל אביב, באר שבע וירושלים (פרטים מדויקים על מקום ההתנדבות וההסעה ישלחו לנרשמים)
מה בתכנית?  
אנחנו מזמינים אתכם לעזור בהקמת חווה חקלאית בירוחם עבור נוער בסיכון. העמותה נקראת "ניצן לזכרם" והיא הוקמה עבור לוחמי אגוז שנהרגו (אור אסרף בתאונה בנפאל, וטל יפרח ויובל דגן שנהרגו בצוק איתן).
נבצע עבודה חקלאית ובנייה של המבנים באמצעות קש ובוץ.
בסוף ההתנדבות, נערוך פיקניק טעים וכשר ולאחר מכן, ניסע לאזור מכתש רמון לטיול ונגיע לתצפית בהר אבנון :)


נשמח אם כל אחד מכם יביא בקבוק פלסטיק ריק 
על כל מתנדב/ת להגיע עם נעליים סגורות, מים, כובע ומשהו טעים לפיקניק (ארוחת צהריים, אוכל, שתייה, קינוח) וכמובן הכי חשוב המון המון מצב רוח !
אנחנו שמחים לחזור ולשתף פעולה בפעילות הזו עם ארגון נפש בנפש ! 
***מספר המקומות מוגבל עקב מגבלת מקום באוטובוס, לכן- יש לשריין מקום מראש באמצעות טופס ההרשמה הנ"ל***
שימו לב – בעוד שהארגון שלנו מאמין בהתנדבות מתי שאתן רוצים ובאיזה תחום שאתם רוצים- ברגע שנרשמתם בטופס – אתם "תופסים מקום" ואנחנו לוקחים בחשבון שאתם מגיעים – ולכן, אנו מבקשים מכם לשריין את השעות הללו ביום שלכם עבור ההתנדבות . לכן, אם אתם חושבים שאולי לא תוכלו להגיע – אנא אל תרשמו בשלב זה.
4 ימים לפני הפעילות – תקבלו אישור על השתתפותכם בפעילות (כמובן, במידה ועוד נשארו עדיין מקומות פנויים בהתנדבות).
Event Details
 When: Thursday, April 13rd from 07:45-20:00
Where: Yeruham A free shuttle from central TLV, beer sheva and jerusalem will be provided (exact details will be emailed to those who sign up)
What:. We invite you to come help build an agricultural farm in Yeruham for adolescents at risk, with an organization called "Nitzan Lezicham" which was established in the memory of two fallen soldiers during Tsuk Eitan and Or Asraf who died while traveling in Nepal.
We will help with agricultural duties and build structures made from straw and mud. 

After finishing the volunteering part of the event, we will organize a  great picnic!! 

We will then head to Ramon Crater and start our hike to the observation deck. 
It will be great if you could bring an empty plastic bottle
Volunteers are required to come with closed high shoes, water, something tasty for the picnic (lunch,food, drink, dessert) and most importantly… lots of energy!
We are excited to be co-hosting an event again with Nefesh B'Nefesh!
 ***Spots are limited due to space limitations in the
bus , so pre-registration in advance is necessary***
Please note that while OneDay is all about come when you want and how you want, if you do sign up for our events we please ask that you reserve that part of your day for us
Within 4 days before the event you will receive a confirmation email approving your registration as long as the spots have not all been taken
When & Where

Exact details will be emailed to you

Yeruham
Israel

Thursday, April 13, 2017 from 7:45 AM to 8:00 PM (IDT)
Add to my calendar
Organizer
OneDay Social Volunteering
Website:http://www.onedayvolunteering.org/organizer/oneday-social-volunteering/
OneDay Israel & Nbn: Pesach Hike & Field Volunteering ! - התנדבות בחווה חקלאית וטיול חול המועד