One week left to register! Green 401(k)s: Reducing Risk and Enriching Our E...
Description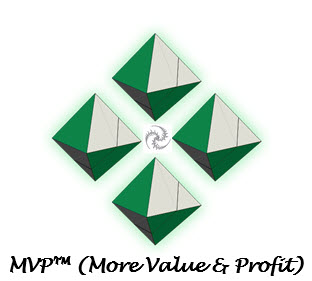 Sustainable, Fossil-Free 401(k)s: a How-To Guide
Your 401K can do more than just sit around making money for you. By investing with a vision of sustainability you can not only protect your assets and build your nest egg, but you can also be part of a growing group of American investors who want to do all that they can to save this great big beautiful planet of ours.
Just think of the magnitude of this decision: investing in your financial future while doing your part in protecting our resources so your children and their children will be able to thrive in a healthy and abundant world.
How sustainable and fossil-free are your 401(k) fund choices? While many of us may not be aware or have the time to monitor our 401(k)s given our busy lives, your 401(k) portfolio could be an engine for more positive impact. Join us on May 18, 2016 to learn how to advance your 401(k) or 403(b) plan to reflect more sustainable fund choices that are better positioned for a future world of cleaner, greener energy -- while seeking lower future risk in your portfolio.
Enhancing your 401(k) in this way can increase employee engagement, maintain fiduciary duty, and spur potential positive benefits for the bottom line at your firm.
Learn the steps you can take to mobilize teammates, educate executives, and shift your 401(k) choices to be more sustainable and fossil-free. This can result in higher participation rates and contribution amounts - which means more people and more money focused on solving the climate crisis.
About Joy Pettirossi-Poland
Joy Pettirossi-Poland is the president of Building Bridges Consulting and the creator of the MVP™ (More Value​+ Profit) Program. ​As a ​business-focused ​sustainability strategist, Joy specializes in innovating traditional business and investment models to increase business profitability, reduce business costs and risks, increase employee engagement, attract Millennial talent, and differentiate brands.
​​The MVP™ program was featured at the Wharton and MIT Sustainable Brands New Metrics Conferences and in Accounting Today, The CPA Journal, Corporate Responsibility magazine, and HRO Today.
About R. Paul Herman
R. Paul Herman is the founder and CEO of HIP (Human Impact + Profit) Investor Ratings + Portfolios, serving investors, advisors, fund managers and 401k plans with 13,500 investment ratings. Paul is a recognized and published expert on sustainable, responsible, impact investing (SRI), and is best-selling author of The HIP Investor Book, integrated into the MBA, MPA and undergrad curricula at 24 universities. Paul is also an advisor for the Sustainability Accounting Standards Board and for NetImpact (Millennial students and professionals).
Mr. Herman will be joining us via SKYPE from San Francisco.