ONE WEEK LEFT!!! LCI Los Angeles - Right Sizing of Lean Tool for Small Projects

Friday, September 6, 2013 at 4:30 PM

-

Tuesday, September 10, 2013 at 8:00 PM (PDT)
Event Details
Lean Construction Institute
Los Angeles Community of Practice (CoP)
presents
Program Title:
Right Sizing of Lean Tool for Small Projects
Date and Time
 Wednesday, Sepember 4th, 2013 from 4:30 pm to 8:00 pm
Location: http://www.luminariasrestaurant.com/luminarias/
Carpooling is encouraged.
Speaker Bio's: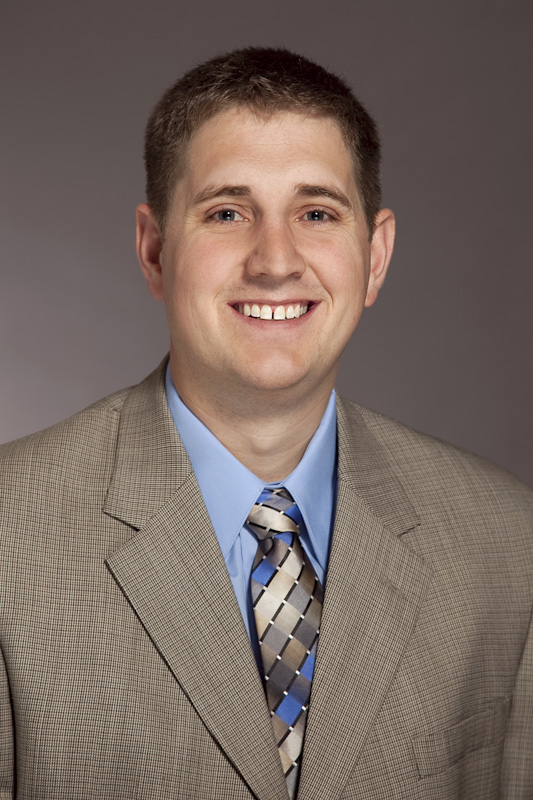 Nick Zent is the Director of BIM services for C.W. Driver, a general contracting and construction management firm headquartered in Pasadena, California. He has over nine years of experience in the virtual design and construction field. Nick oversees all BIM activities at C.W. Driver, and leads a team of 7 talented staff, and has orchestrated well over $2 Billion in BIM based design and construction coordination. In addition to his managerial roles, he has a thorough understanding of the design and construction process and a mastery of the technical components of BIM. Nick is proficient in an array of software applications such as Navisworks and Revit and he is familiar with the majority of design applications and understands how various file types interact with one another. Network administration is a vital component of Nick's daily activities as well as hardware maintenance and file security. Nick is a National BIM Standards sub-committee member, and serves on several industry panels including advisory council for a local architecture college, developing their new graduate program, "Integrated Design and Delivery".
Nick lives in Redlands, CA with his wife and four young daughters.
Abstract:
In the world of Virtual Design and Construction, it is very easy to become overwhelmed by the vast number of issues (clashes) discovered in coordination.  A single clash report can identify thousands of required corrections.  Using the lean principles of "monitoring results" and "accountability" we've developed a method of objectively assessing the very subjective process of BIM based coordination.  By assigning a responsible party to each identified issue and tracking their performance throughout the process, we've greatly enhanced the schedules and thoroughness of our coordination's.   
Our speaker will present specific project case studies to support the lean principles, our approach to implementation and the technologies we've developed to expedite the this process. 
Date and Time: Wednesday, September 4th, 2013 from 4:30 pm to 8:00 pm
Registration / Cancellation Deadline: Wednesday August 28th by 11:55 PM.Registration is limited to 66 people. There will be no refunds after this time. Each person must register and pay to attend the meeting and dinner. Please help us save time, expense, and avoid people showing up at the last minute… plan ahead and register early! We cannot keep costs reasonable and caterers cannot plan their food without sufficient notice.
Late Registration Deadline:Tuesday September 3rd by 12:00 PM. Available after closing of regular registration.
Last Minute Registration: Available after closing of late registration. Completed registrations are still subject to availability.
Location:  Luminarias, Monterey Park,CA
Agenda:
4:30-5:15PM — Networking & Appetizers
5:15-7:30PM — Main Program
7:30-8:00PM — Plus/Delta Meeting Feedback
When & Where

Luminarias
3500 W Ramona Blvd
Monterey Park, CA 91754


Friday, September 6, 2013 at 4:30 PM

-

Tuesday, September 10, 2013 at 8:00 PM (PDT)
Add to my calendar
Organizer
LCI Los Angeles CoP
Lean Construction Institute (LCI) is a non-profit organization, founded in 1997. The Institute operates as a catalyst to transform the industry though lean project  delivery using an operating system centered on a common language, fundamental principles, and basic practices. We have these broad goals:
Transform design and construction
·         Promote ever-wider acceptance and use of lean principles, practices and tools on design and delivery of projects
Set standards for lean performance
·         Common language and fundamental principles
·         Basic practices
Provide education for lean project delivery
·         Awareness, learning and understanding of tools and techniques
·         Catalyst for action
Conduct research to promote continuous improvement
·         Robust program of basic and applies research evaluation
·         Translate findings into transformational tools & techniques
Sponsor Communities of Practice for continuous learning and application
·         Established in major markets nationwide, expanding into new areas over time
·         Developing strong ties with academic and industry organizations
·         Expanding understanding of Lean: fostering networking and mentoring
The Los Angeles Community of Practice (CoP) of LCI provides local lean support to owners, architects and designers, engineers, contractors, specialty contractors, and suppliers. We invite owners and project delivery team members to meet together as a Community of Practice to learn, share, and develop a lean community in Los Angeles. As a regional forum for conversations among practitioners, the CoP will help create a new common sense for the AEC industry as LCI continues to build knowledge in design and construction.
ONE WEEK LEFT!!! LCI Los Angeles - Right Sizing of Lean Tool for Small Projects