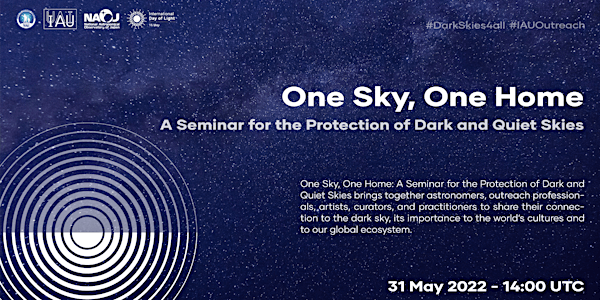 One Sky, One Home: A Seminar for the Protection of Dark and Quiet Skies
Join us for a series of talks on dark and quiet sky protection from leading experts in the field.
About this event
This online event will bring together astronomers, outreach professionals, artists, curators, and practitioners to share their connection to the dark sky, its importance to the world's cultures and to our global ecosystem. We invite the broader astronomy community and all citizens of Earth to engage the problem head-on and discover solutions together.
Our speaker list includes the following leaders in dark sky protection:
Connie Walker
Jessica Heim
Sonal Asgotraa
Jaroslav Merc
Please note: we will send updates regarding the live stream in the weeks leading up to the event.
This event is organized by the IAU Office for Astronomy Outreach.