One Simple Trick to Beat Writer's Block: A Writing Club for Writers writing session
About this event
** To celebrate spring, Writing Club for Writers is offering a 2-for-1 special for the April meeting. Buy one ticket, get a second one free. Only 6 spots available! **
Writing Club for Writers is the writing group for anyone who wants to write, but doesn't.
It's not a class, and it's not a workshop. There is no syllabus. No critiques. And no pressure. We'll be using writing prompts to quiet our inner critics so we can write the scary stuff: ugly writing, boring writing, writing that makes no sense, writing that's full of grammatical errors, etc. We'll see that writing can be fun, easy, and something we look forward to doing. It doesn't have to be something to dread.
How it works:
I'll give the group a prompt in the form of a quote, a photo, a sound, etc.
We'll free write for a set period of time.
Then, we'll share our writing with the group. (This part is optional. If you ever feel uncomfortable sharing your work, don't. No biggie.)
Rinse and repeat.
That's it! It sounds simple, because it is. But you'll be surprised at how inspired you feel once the session is over.
Writing Club for Writers is for you if:
you want to write, but you haven't written in months or years (or ever) and you don't know how to start.
you want to write, but you think have nothing to say.
you want to write, but you're afraid you don't have a unique writing voice.
you want to write, but you feel you're not talented because your writing never lives up to the stories in your head.
you want to write, but English isn't your first language.
you want to write.
Writing Club for Writers is NOT for you if:
you want to receive critiques for your novel, essay, poem, etc.
you want to learn how to write engaging Instagram captions, blog posts, email newsletters...
you're looking for tips and tricks on pitching editors and agents.
About your host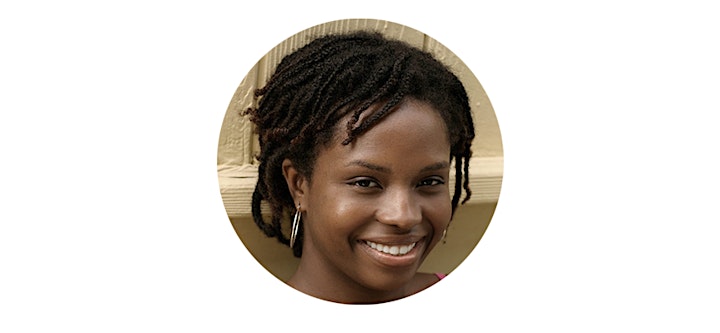 Hi. I'm Zoey, a zinester, a writer and an artist, and I've got a confession to make.
Before I started this writing group, I hadn't written anything in almost a year. And I was rusty. So rusty that it took me three weeks to write this listing.
When I first tried to write about this event, my inner critic was doing high kicks and somersaults. (She's very active.) I couldn't focus for more than two minutes. I'd type three words, then spend two hours watching natural hair videos on YouTube (as you can see, I showed some restraint), or taking a nap (did I mention that I'd just woken up?), or looking for a snack (yes, it took two hours to find saltines). After a few days of this, I'd trash everything and start again, because NOTHING I wrote was good enough.
I started Writing Club for Writers because I know writing doesn't have to feel like punishment. It can be fun, but it takes practice. I learned this in a writing group just like this one. Let's practice writing together!
More info
The only things you'll need are a pen and paper. The link will be sent via email after you register for the event.
Questions?
Email me at writingclubforwriters@gmail.com and I'll get back to you as soon as possible.
Stay up-to-date with all things Writing Club for Writers by visiting writingclubforwriters.com. New website coming soon!
Date and time
Location
Refund policy