Description
For residents and friends of Paterson interested in turning our city around, ONE PATERSON is holding a series of "First Wednesdays" organizational meetings beginning Wednesday April 5, 2017. Join us at Paterson Public Library at 6:00pm to claim your spot amongst those of us taking the destiny of our community into our own hands.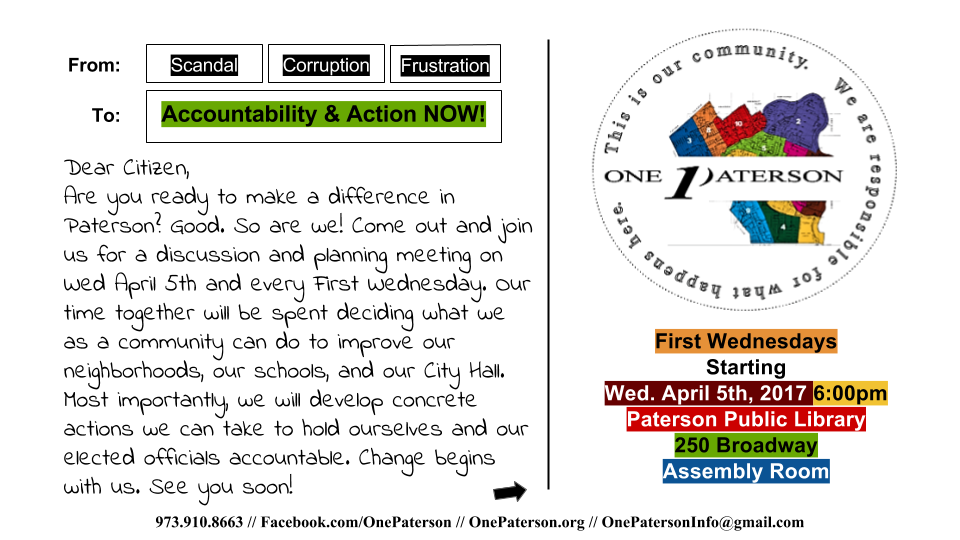 ONE PATERSON is a campaign of community accountability programs designed to execute and document an intentional renaissance in New Jersey's 3rd largest city by population.
ONE PATERSON operates on the premise that This is our Community. We are responsible for what happens here. Our programs are designed to integrate Accountability & Action.
ONE PATERSON seeks to engage the citizens of Paterson across all of its diverse ethnicities and cultures. Our programs target families, neighborhoods, faith-based communities, and schools.