Description
Running injuries have you down? Is there an ache in your knee that you just try to run through and ignore? Stay safe, healthy and be injury free for this race season.

Dr. Dr. Ryan McNeely, DPT, OCS will be at the Avon Runners Forum to answer your questions and provide the expert advice you need to help keep you active.

Sign up for a 10 minute free consultations. There is a limited amount of constulations this evening. Please come during your scheduled appointment or let us know if you can no longer attened.

Ryan Mcneely, DPT, OCS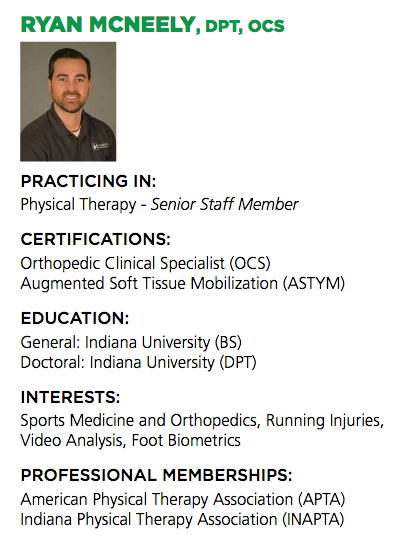 Save
Save
Save
Save