Screening of Feature Film "One Grave for Three Men"
About this event
Directed by Mariano Cattaneo
Produced by Néstor Sánchez Sotelo
Starring Diego Cremonesi, Daniel Pacheco, & Demián Salomón
Runtime: 77 minutes
A small-time gangsters trio, failed on a mission that was supposed to be simple. While they try to repair their mistake, everything fucks up with a boom of eccentric and violent characters, which come and go to a house in the middle of the forest, that used to be the hideout of the dude who was their first objective. The greed for hot money, experimental drugs and bloody gun battles, are the mix to dig a grave.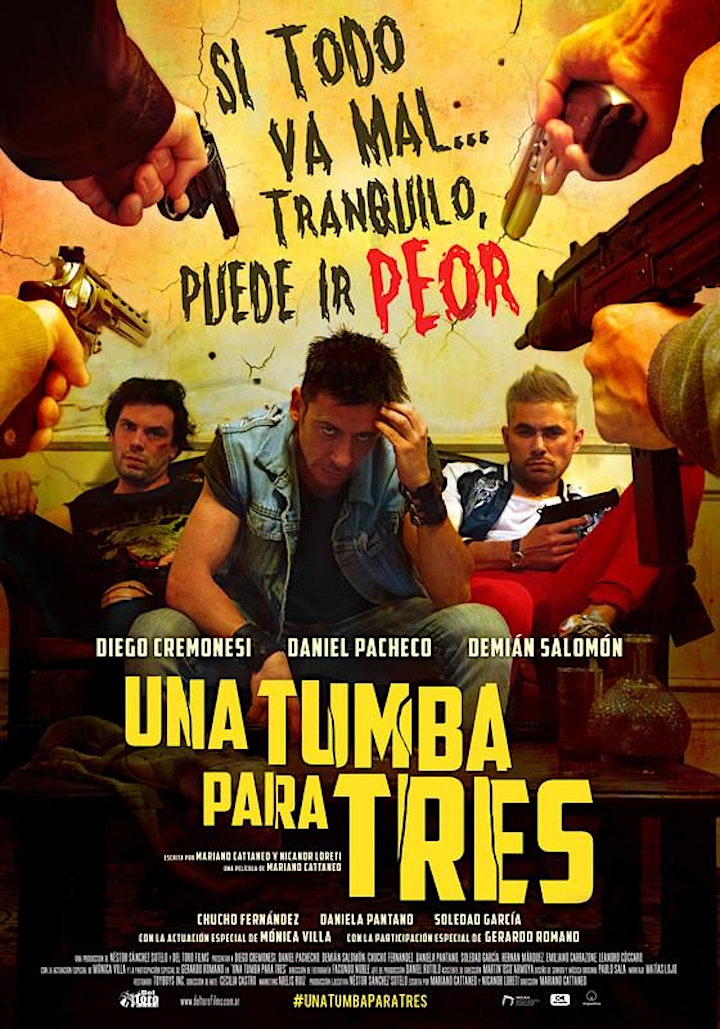 Organizer of One Grave for Three Men
The Chandler International Film Festival (CIFF) began in 2016 with a simple idea to share international films in a local setting. CIFF is proudly located in Chandler, Arizona and is one of the fastest-growing film festivals in Arizona. The festival is dedicated to uniting the community through the film--whether you're a filmmaker or a casual viewer there is something for everyone.