Description
ALL PERFORMANCES SOLD OUT

Waitlist opens 1 hour before each performance in person
Unclaimed tickets will be released to the wait list five minutes before curtain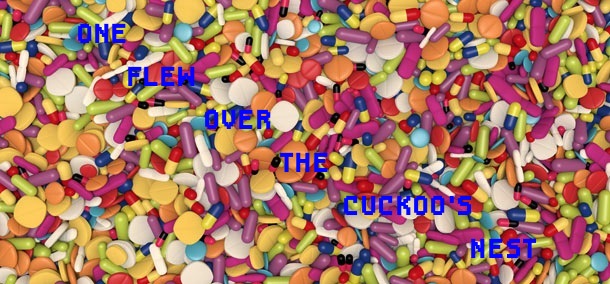 Ankita Raturi presents
One Flew Over The Cuckoo's Nest
by Dale Wasserman
Directed by Ryan Szelong
Based on the novel by Ken Kesey
October 15th-19th 2013
Part of the NYU/Tisch Fall GAP Season
About "One Flew Over The Cuckoo's Nest"
Set in 1962 in an Oregon State Mental Hospital, One Flew Over the Cuckoo's Nest examines the totalitarian, walled-in society ruled over by Nurse Ratched with her sugar-coated iron fist. Enter Randle McMurphy, a convict who commits himself to the hospital to avoid prison, who has the nerve to question and overturn the established order. Exploring issues of authority, sexuality, human nature, and insanity, the play follows a group of patients' desperate rebellion against the staff of doctors, and its eventual tragic, frightening, yet hopeful end. Dale Wasserman's play is adapted from the classic novel by Ken Kesey.
Why We're Doing This:
"In our generation that is so conditioned to labeling, categorization, trend-setting and trend-following, it is easy and convenient to take the extremities of human behavior and box them in (or out) as "crazy." What I love about this play is its ability to present these complex personalities honestly and to make us question the nature of insanity and the nature of who we are. At its core the story is a simple battle of good and evil, set in a world where the human psyche is simultaneously submissive and unrelenting, apathetic and violently passionate, and self-healing as well as self-destructive. One Flew Over The Cuckoo's Nest not only asks us to question how to treat our chaotic brains but how to treat others, especially those that may be so far removed from the way we live. To be able to investigate and experience this subject matter, which is both so foreign and so close to home is thrilling. In the end, who cannot relate to the feeling of being shut down, stepped on, and forced into inferiority just like the patients in the hospital? We have all had that youthful urge to fight the oppressive powers that be; and sometimes we need to find that feeling again, especially when it is so easy and comforting to sink into the weakness of inaction."
- Director, Ryan Szelong
The Cast:
Randle P. McMurphy - Mac V. Wallach
Chief Bromden - Mark Taylor
Nurse Ratched - Fiona Robberson
Dale Harding - James Cella
Cheswick - Jasper Hirose
Billy Bibbit - Eric Meehan
Scanlon - Nick Wheelehon
Martini - Vincent Cinque
Ruckly - Steven Moity
Nurse Flinn - Gwynne Richmond
Dr. Spivey - Ross Harris
Aide Warren - John DiMino
Aide Williams - Reid Gilbard
Aide Turkle- Robert Jackson
Candy Starr - Madison Martin
Sandra - Becca Goldstein
The Creative Team
Director - Ryan Szelong
Assistant Director - Jenna Antoniades
Scenic Design - Ambrym Smith
Costume Design - Emma Dolhai
Lighting Design - Kris Opperman
Sound Design - Kyle Rogers
Make Up Design - Sarah Michelle Bedrick
Design Assistant - Katie Ingram
Dramaturgy - Charlie Murray
Production Stage Manager - Linnea Gregg
Assistant Stage Manager - Ryan Courtney
Producer - Ankita Raturi
Questions? Email oneflewover2013gap@gmail.com