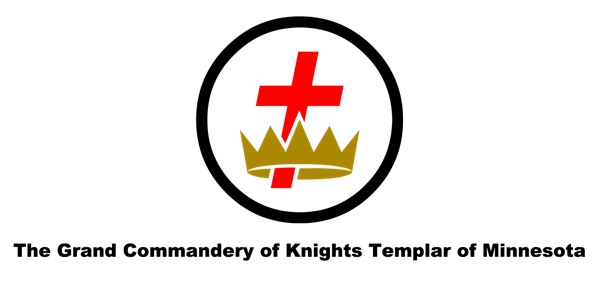 One Day to Commandery Festival (2023)
One Day to Commandery Festival
By The Grand Commandery of Knights Templar of MN
Date and time
Saturday, March 18 · 7:30am - 4pm CDT
Location
Scottish Rite Masonic Center 2011 Dupont Avenue South Minneapolis, MN 55405
About this event
IMPORTANT NOTE – ADVANCED REGISTRATION IS REQUIRED!!!
Join Sir Knights from across Minnesota for the 2023 One Day to Knights Templar Festival hosted by Zion Commandery No. 2 on Saturday, March 18, 2023.
The 2023 One Day to Royal Arch Chapter and One Day to Cryptic Council Festivals are in the books as perhaps the best York Rite One Day events ever! And the Commandery One Day Festival is sure to enter the record books along with the remarkable Chapter and Council events.
The Commandery Orders on March 18 th will be presented in full form by Sir Knights and Commanderys from across Minnesota. This will be a full presentation of the stirring and compelling Commandery Orders which stand alone in our Fraternity as perhaps the most moving and chivalric presentations in all of Masonry.
The Knights Templar Orders sponsored by Zion Commandery #2 will be presented at the historic Minneapolis Scottish Rite Masonic Center (SRMC). The Minneapolis SRMC is perhaps the premier Masonic venue in Minnesota and this year has already hosted Grand Lodge of Minnesota Degrees, York Rite and Scottish Rite ritual and virtually every other Masonic Appendant Body. The Minneapolis SRMC is located at 2011 Dupont Avenue South in Minneapolis, Minnesota.
If you are a Cryptic Council Mason and wish to embark upon an exciting journey in York Rite Masonry, reach out to a Sir Knight of a Commandery near you and he can get you started with a petition to become a Knights Templar. You must submit a petition to a Commandery before you can attend the One Day event on March 18 th . The closing date for petitions varies depending upon the Commandery you wish to join, so act now!!
The event starts with check-in at 8:00 AM.
ADVANCED REGISTRATION IS REQUIRED for all Candidates and Sir Knights attending the event. A lunch reservation is required. Registration is on the mnyorkrite.org website. Click on the one day flyer.
The cost for lunch is $18.00 per person. Candidates please note – your lunch cost is typically paid by your Commandery. Check with your Commandery Sponsor or your Commandery Recorder. Payment at the door is required in cash or personal check.
A large crowd of Sir Knights and Candidates is anticipated and parking is limited at the Scottish Rite Masonic Center. Carpooling is encouraged. The suggested attire for Candidates is a coat and a tie. Sir Knights should be attired in accordance with your Commandery uniform regulations.
Register now for this exciting event and join your fellow Sir Knights in welcoming our newest Sir Knights!!
Advance Registration closes on March 16, so register now!!
Agenda
8:00 AM - 8:30 AM
Candidate and Sir Knight Check-in begins
8:30 AM - 9:00 AM
Official Commandery Opening by Zion Commandery No. 2
8:30 AM - 9:00 AM
Candidate Education Session begins in the Education Room
9:00 AM - 10:15 AM
The Illustrious Order of the Red Cross begins
---
Main Auditorium
10:15 AM - 12:00 PM
The Order of the Mediterranean Pass and the Order of Malta begin
---
Burns Room / Red Room
12:00 PM
The Chamber of Reflection (Candidates only)
---
Burns Room (3 rd Floor )
12:00 PM - 1:30 PM
Lunch in the Dining Hall
---
Preregistration for lunch is required.
1:30 PM
Order of the Temple begins
---
Main Auditorium, followed by introductions and closing.