Description
This one day interactive seminar is designed for Business and Technology Managers, Senior Level Executives, Founders, Business Analysts, Project Managers and anyone who wants to understand what blockchains are, what they are capable of and how they work. Technical content is not removed but explained in a way that non-technical people can understand. Specifically, the course will cover the following:
What are blockchains?
What can blockchains do and how could they affect your business?
What are Bitcoin and Ethereum and how do they work?
What is mining and how does it work?
What are smart contracts?
What are the differences between private vs public networks?
3 use-cases of blockchains are studied in detail:

Asset Issuance
Corporate Governance
Autonomous Insurance

The road ahead for blockchain technology
This is an interactive course designed to answer your questions about blockchain, hence discussions are encouraged throughout the day.
Course Instructors:
Nick Zeeb, Blockchain Evangelist and Former Lead Engineer at Clearmatics
Nick is a passionate advocate for Blockchain Technology and loves teaching technical concepts in an understandable way. He was previously the Lead Engineer at Clearmatics, a renowned London Blockchain financial start-up and has worked as a senior software engineer at an exchange, an investment bank and a hedge fund. Nick holds a Master's degree in Engineering and Computer Science from the University of Oxford and has years of experience giving understandable technology talks. Nick has presented on numerous occasions to a non-technical audience.
Laurence Kirk - Blockchain Developer and Founder of Extropy.io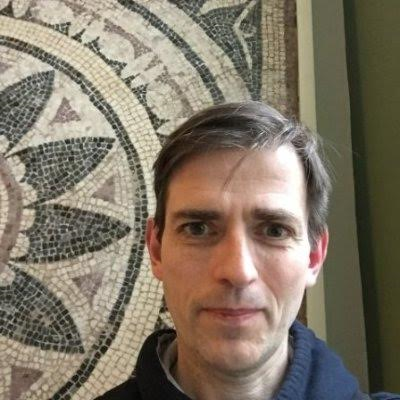 After a successful career writing low latency financial applications in the City of London, Laurence was captivated by the potential of Blockchain Technology, and in particular smart contracts. Two years ago, Laurence moved to Oxford and set up Extropy.io, a consultancy working with start-ups in the UK and overseas, developing applications on the Ethereum platform. He brings with him a wealth of real world experience that he loves to share with those new to this area in a way that business and non-technical users can understand.
Laurence hold a Physics degree from Durham University, and currently taking his MSc in Software Engineering at Oxford University. In addition to giving talks, mentoring at hackathons, and running groups about Blockchain Technology, Laurence also organise Artificial Intelligence and Data Science groups in Oxford.
During the seminar, Laurence will be covering the 3 use-cases in detail and the road ahead for blockchain technology.
A special thank you go out to Rise London for sponsoring our venue. Rise London, in partnership with Barclays, is an exclusive place for start-ups to develop, collaborate, scale and innovate together. Rise London, the home of fintech and Barclays Accelerator powered by Techstars, is the place where great minds co-create the future of financial services. Visit website to find out more. Follow Rise London on Twitter.
If you have any questions regarding this course, please email the organiser on antonio@theblockchainconnector.com