Description
Don't Miss This Unique Opportunity...
ONE DAY RETREAT: RELAX AND REJUVENATE

Limited to 8 Participants
This is a unique opportunity to learn and practice the scientifically proven methods to become happier, change your habits and improve your overall health.

Create an Awesome Life For Yourself and People Around You!
Apply the tools and secrets that are scientifically proven to increase your happiness level, improve your overall wellbeing and help you become even more successful in your life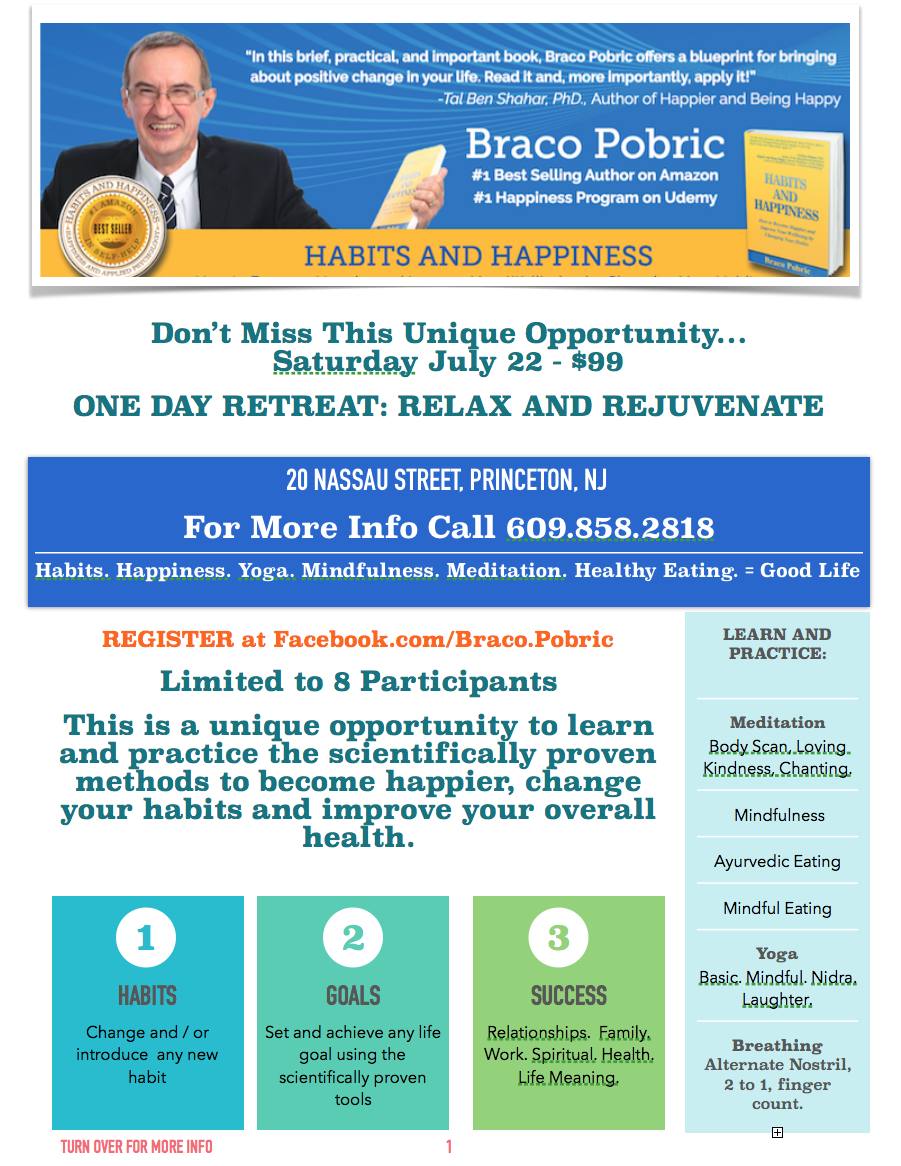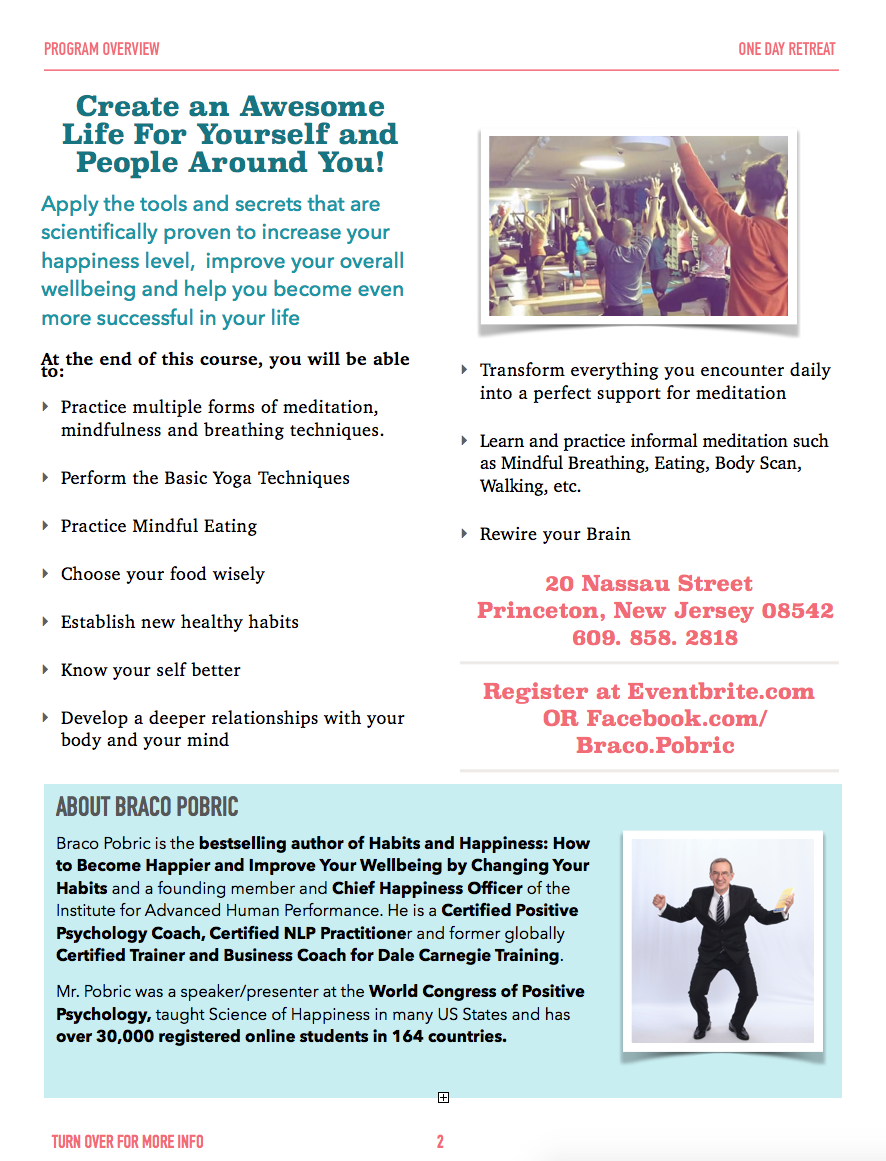 At the end of this course, you will be able to:

Practice multiple forms of meditation, mindfulness, breathing techniques and more
Perform the Basic Yoga Techniques
Practice mindful eating
Choose your food wisely
Establish new healthy habits
Know your self better
Develop a deeper relationships with your body and your mind
Transform everything you encounter daily into a perfect support for meditation
Rewire your brain
Learn and practice informal meditation such as mindful breathing, eating, body scan, walking, waiting in line, etc.
Learn and Practice
Meditation

Body Scan, Loving Kindness, Chanting.
Mindfulness
Ayurvedic Eating
Yoga
Basic. Mindful. Nidra. Laughter


Breathing

Alternate Nostril, 2 to 1, finger count.


And More.
Q:What do we do for lunch?
A: We will take a lunch break from 12 - 1 PM. You are welcome to bring your lunch or visit one of the many places around. For some of us that decide to do a silent lunch, that will be an option as well.
Q: Do I have to dress up for yoga?
A: No. We will do very little yoga so do not worry about not having a special yoga dress. You do not need it.
Braco Pobric

High Impact Consulting and Coaching

Director