Description
Escape for a blissful day to nourish your mind and body with like minded women in one of Berry's most well-known contemporary homes. Pilates, yoga, guided meditation, talk and workshop on prioritising your health and some incredibly delicuous wholefood snacks and lunch!

Does this sound like heaven to you?
---
FLOW OF THE DAY
9.30 | Welcome
10 | Pilates class
11 | Morning tea
11.30 | 'Prioritising your health' talk with Amanda from Whole Health Coach
12.30 | Free time by the pool with optional massage (at extra cost) with Amie from Skin Soul
2 | Wholefood lunch
3.30 | Vinyasa and Yin Yoga class with Stan Cortes
4.30 | Meditation with Stan Cortes
5 | Farewel
---
MORNING TEA AND LUNCH
Arabella will be preparing all food for the day which will be wholefoods, gluten and dairy free and can also be vegan as any animal protein will be on the side. Most of the produce is locally sourced and organic or spray free and any animal products are as ethically sourced as possible. She loves nothing more than preparing nourishing, colourful and flavourful wholefood meals for people!
Morning tea will be via some stunning sweet and savoury platters including home made raw treats, fruit, nuts and bliss balls as well as some home made dips, vegetables and crackers all served with herbal tea and masala chai. YUM!!
Lunch will consist of a number of delicuous, filling and balanced salads with some sides of animal protein followed by a wholefood dessert.
Below are some images to give you a little taste (pardon the pun) of what Arabella's food is all about!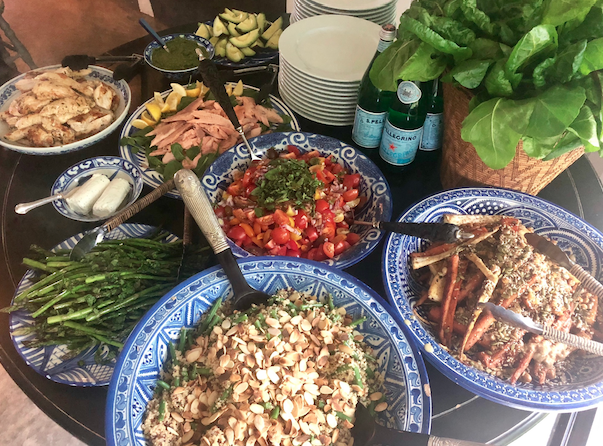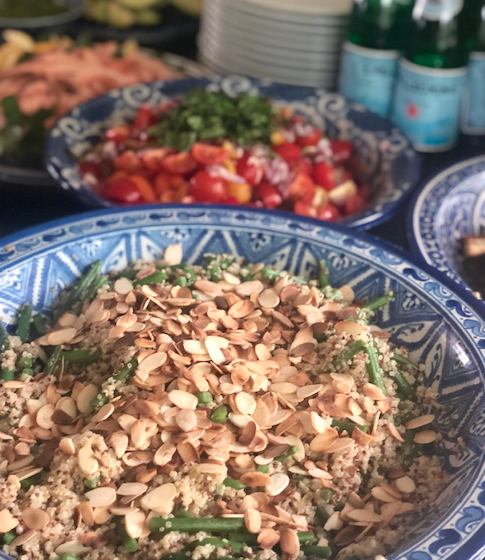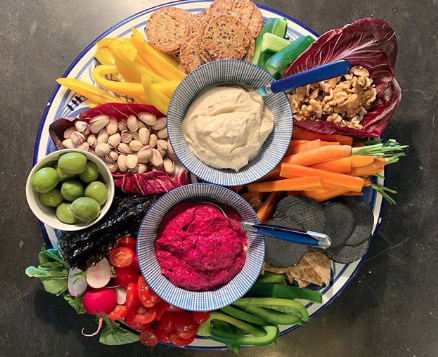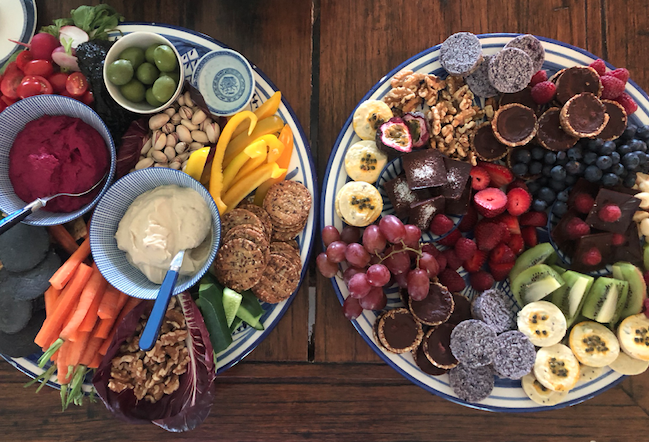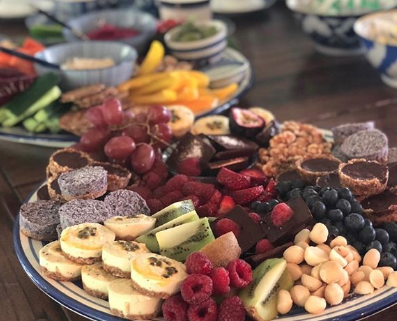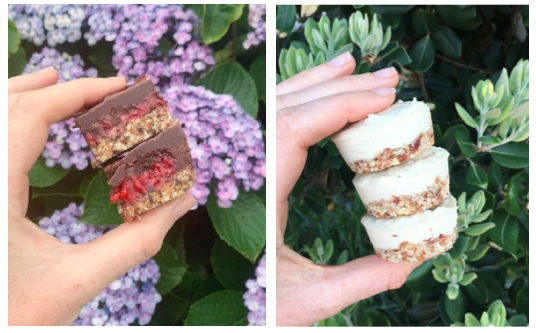 ---
LOCATION
The retreat is set is one of Berrys most well know contemporary homes. The house has been featured in Australian Vogue Living and Belle as well as appearing in Foxtels production of 'I own Australias best home'.
There is a beautiful and private pool set inside hedges where we will do Pilates and Yoga as well as have some free time to read books or chat.
A stunning avenue of pear trees will be the setting for lunch and the rest of the gardens are yours to stroll around in during the day.
If weather isnt our friend that day, the main house is a very elegant barn with plenty of room for all activities and roaring fire should we need it!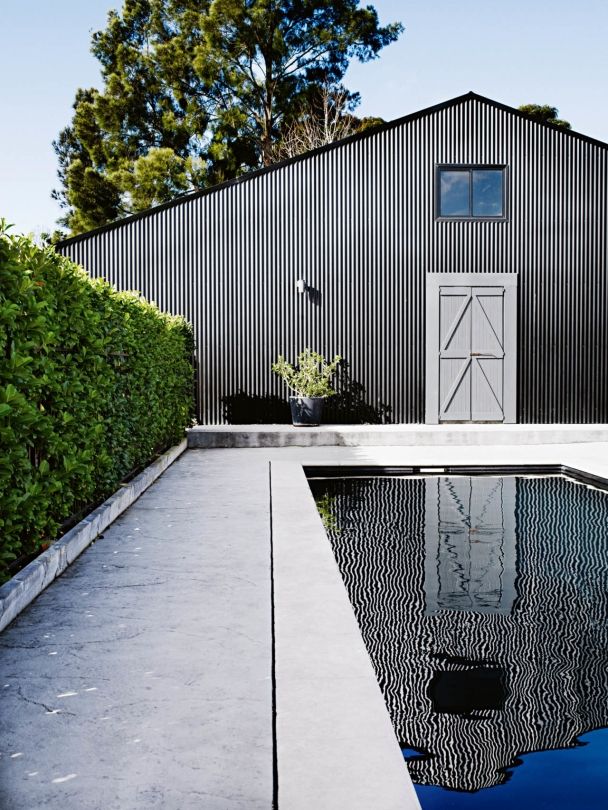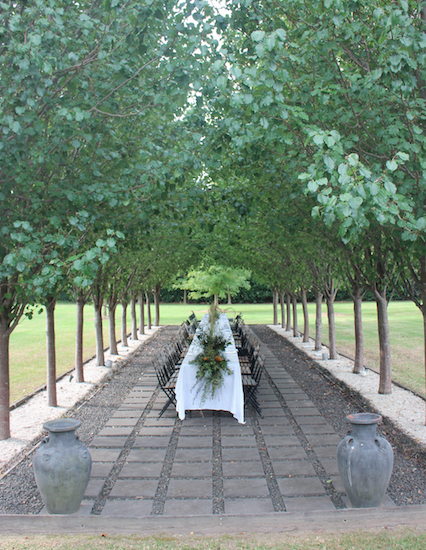 ---
PRIORITISING YOUR HEALTH TALK
With Amanda from Whole Health Coach
Amanda is a holistic health coach who's strength is in helping women achieve their wellness goals by guiding them in the areas of wholefood nutrition, practising self-love, advocating self-care and encouraging self-education. She is hugely passionate about gut health, the microbiome, using food as medicine and empowering people to make lifestyle changes that will help them thrive Amanda believes that vibrant health is your birthright and that with the right support, everyone can switch on their most desirable genes.
As part of the ONE DAY retreat Amanda will be giving a talk on how to prioritise you and your health! She will then go through some exercises with you to figure out what your road blocks are to achiving the brilliant health and wellbeing that you want! Amanda will then give you some tips and tricks and away you will go, equip with knowledge and power to make the changes in your life that you know you need.
To find out more about Amanda head to her instagram @whole.health.coach or website https://wholehealthcoach.bigcartel.com/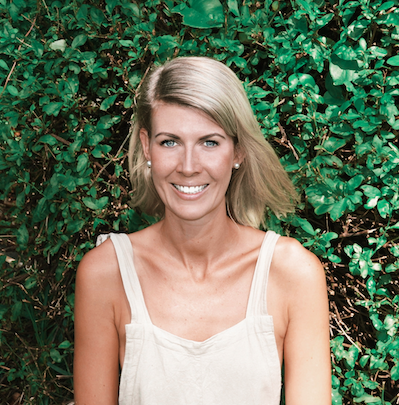 ---
VINYASA YOGA, YIN YOGA AND MEDITATION CLASS
With Stan Cortes
Stan has been practicing and teaching all types of Yoga but especially Kundalini and Yin and for over 20 years. Originally from Brazil, Stan has an incredibly soothing teaching style which will transport your mind into a state of bliss. He believes that yoga is what creates a foundation and seemless connection between day to day activities and the most sacred part of the human essence.
Stans classes are designed to encourage students to focus on their breath and create a powerful connection between the mind, body and soul. The Vinyasa and Yin yoga class at the retreat will start off faster flowing through numerous asanas and then slowly move into Yin where postures are held for longer periods of time so you can focus on your breath instead of where your mind takes you, before the class finishes off with a guided meditation.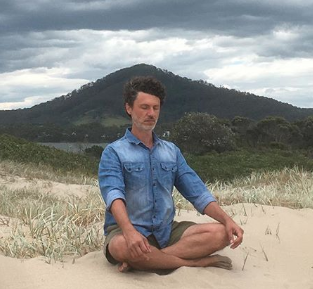 ---
MASSAGES
There are just 4 spaces available for a 45 min massage during the free time before lunch. Beautiful Amie from Skin Soul and her team of qualified therapists will help soothe the mind, body and soul by combining luxury ethical products, traditional healing practicies and many years of experience. A massage is the perfect addition to your day to make it even more relaxing!
Massages are an aditional $100 paid via bank deposit to Skin Soul before the retreat.
If you would like to book in for a massage please let Arabella know when she emails you after booking your retreat ticket.
---
NOTE
There are two retreats running, one on the 24th February and another on the 24th March. These two retreats will be identicle so there is no need to book into both. The reason that two retreats are running is so that the retreats can be small, with a maximum of 16 people.