One-Day-Only Class: Homeopathy at Home for Pets and Their People

Saturday, May 9, 2015 from 10:00 AM to 12:00 PM (CDT)
Event Details
[Editor's Note: Homeopathy is meant to supplement your regular vet care, not supplant it. This is a "both/and" situation, not an "either/or." To be clear: Sidewalk Dog also loves ourselves some modern medicine.]
We've all been there: Something's not quite right with your pup, but you aren't sure how to help. Is there something you can do for your dog at home during that "waiting and watching" stage -- you know, that time before you pick up the phone and call your vet?
Turns out, the answer is YES!
And that, my darlings, is why we're bringing you this one-day-only class, co-hosted by a veterinarian and a homeopath (see bios below), at a deep discount: so you can learn about homeopathy and how to choose and administer the correct home remedy for your pet (and for yourself!). It's not an "either/or" situation, but a "both/and" scenario: Homeopathy can supplement the care your pet would get from a vet (or your loved ones would get from a doctor), and there are tons of great things you can do at home.
Here's another way to think of it: If you had a sore throat, you might gargle salt water, eat chicken soup, and rest up. Then, if that didn't help enough, you'd go to the doctor, who would recommend antibiotics if they find strep. But back at home, you'd still keep napping, eating soup, and gargling salt water -- because you know these things help you get better faster. So think of homeopathy as an additional tool you can use to care for your family -- both human and canine -- and think of this class as a crash-course.
This class will cover everything you've ever wanted to know about homeopathy, including the top 10 remedies you should keep in your home and how to use them for yourself, your pet, and your other loved ones. From limping to coughing or diarrhea, homeopathy can help with acute and chronic conditions, mild to severe -- including help with your pet's fear of thunderstorms or that unfortunate "I HAVE TO BARK AT THE MAILMAN" habit. 
In addition to all the knowledge we'll be dropping during the event, we'll also be dropping gift bags into the paws of our attendees. That's right: it just wouldn't be a proper Sidewalk Dog event if there weren't plenty of giveaways, so you'll get to take home a goodie bag full of awesome stuff for you and your pet, including a free vial of Arnica 30c (the #1 remedy for injuries and bruises), Wapiti Labs all-natural mobility supplements, and Sojos pet food!
Space is super limited, so get your discount tickets today! (And guys, this class makes a great pre-Mother's Day gift!) 
Meet the Instructors
Dr. Jessica Levy attended the Virginia-Maryland Regional College of Veterinary Medicine at Virginia Tech and attended Northwestern Academy of Homeopathy, graduating in 2007. After her vet school graduation in 1997, Dr. Levy practiced small animal veterinary medicine in the Twin Cities for several years. She cofounded the North Star Humane Society, which operated for 3 years and found homes for 450 cats, dogs, and small mammals. Dr. Levy currently practices at Holistic Veterinary Care in Blaine, MN. Dr. Levy's pet family includes three dogs (a terrier, a mini golden doodle, and a Dutch shepherd), seven cats, three horses (a Quarter Horse, a Belgian mule, and a miniature horse), and a flock of domestic geese. You can find more information on Dr. Levy and her practice at www.holistic-vet-care.com. 
Stasia 
Johnson Steinhagen, CCLP, MA is a homeopath and herbalist, certified coach and wellness educator. Stasia graduated from the four-year training program at Northwestern Academy of Homeopathy, has been practicing homeopathy and herbalism for over five years. Stasia received her Master's in holistic health studies from the St. Catherine University's School of Health with a concentration in herbology and beginning her research career, studying nutrition education for youth athletes. She continues to publish research with faculty from University of Minnesota and St. Catherine University on topics related to complementary/alternative health care. As a homeopath, herbalist, health and life coach Stasia specializes in acutes, complex constitutional cases, families, and individuals with gifted and special needs. Stasia practices at the Minnesota Center for Homeopathy. You can find more information on Stasia's practice at www.homeovista.org.
Have questions about One-Day-Only Class: Homeopathy at Home for Pets and Their People?
Contact Sidewalk Dog
When & Where

Minnesota Center for Homeopathy
7104 Lake St W
St. Louis Park, MN 55426


Saturday, May 9, 2015 from 10:00 AM to 12:00 PM (CDT)
Add to my calendar
Organizer
Sidewalk Dog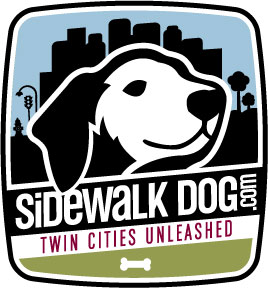 All things dog-friendly in Minnesota!
Restaurants, breweries, coffee shops, apartments, dog parks, events, and more!
One-Day-Only Class: Homeopathy at Home for Pets and Their People