Sales Have Ended
Ticket sales have ended
You are now registered! We look forward to seeing you in Dallas, TX! Kimera Labs is a manufacturer of advanced biologic products, which include concentrated amniotic fluid, mesenchymal stem cell-conditioned medium and pure placental mesenchymal stem cell (MSC) exosomes re-suspended in normal saline. This company is heavily involved in research and development primarily focused on MSC exosome-based products and delivery systems. Kimera has partnered with Regenerative Outcomes, a leader in the field of biotechnology research, to begin investigational new drug trials using its industry-leading products. Physician education is at the core of the Kimera Labs mission. As leaders in the field of regenerative biologics, Kimera seeks to develop biologic products and delivery systems that will someday change the face of clinical therapeutics. With new advances in cell-derived therapies, patients with clinical disorders that were once thought to have no solution within the confines of traditional medicine, will have hope for better treatment outcomes and a better life. As part of its dedication to the advancement of clinical therapeutics, Kimera has assembled medical and surgical sub-specialists, who are recognized experts in their fields, to present scientific evidence and collective clinical experience related to regenerative biologic therapies. As solely a manufacturer and supplier of biologic products, Kimera Labs does not make any claims regarding the use of its own or any other biologic products in the context of clinical medicine, nor does it endorse any of the therapeutic modalities presented by physicians or surgeons. The content of these presentations and demonstrations is based on the scientific evidence and clinical experience of the physicians and surgeons presenting and does not constitute medical advice or clinical recommendations on the part of Kimera Labs or these specialists. The purpose of this symposium is to educate physicians and is not intended as a substitute for individualized patient care and good clinical judgement. We, at Kimera Labs, hope that this will be a very informative body of knowledge and experience that may help to guide future medical care for yourself and others. Duncan Ross PhD Founder & CEO Kimera Labs
Sales Have Ended
Ticket sales have ended
You are now registered! We look forward to seeing you in Dallas, TX! Kimera Labs is a manufacturer of advanced biologic products, which include concentrated amniotic fluid, mesenchymal stem cell-conditioned medium and pure placental mesenchymal stem cell (MSC) exosomes re-suspended in normal saline. This company is heavily involved in research and development primarily focused on MSC exosome-based products and delivery systems. Kimera has partnered with Regenerative Outcomes, a leader in the field of biotechnology research, to begin investigational new drug trials using its industry-leading products. Physician education is at the core of the Kimera Labs mission. As leaders in the field of regenerative biologics, Kimera seeks to develop biologic products and delivery systems that will someday change the face of clinical therapeutics. With new advances in cell-derived therapies, patients with clinical disorders that were once thought to have no solution within the confines of traditional medicine, will have hope for better treatment outcomes and a better life. As part of its dedication to the advancement of clinical therapeutics, Kimera has assembled medical and surgical sub-specialists, who are recognized experts in their fields, to present scientific evidence and collective clinical experience related to regenerative biologic therapies. As solely a manufacturer and supplier of biologic products, Kimera Labs does not make any claims regarding the use of its own or any other biologic products in the context of clinical medicine, nor does it endorse any of the therapeutic modalities presented by physicians or surgeons. The content of these presentations and demonstrations is based on the scientific evidence and clinical experience of the physicians and surgeons presenting and does not constitute medical advice or clinical recommendations on the part of Kimera Labs or these specialists. The purpose of this symposium is to educate physicians and is not intended as a substitute for individualized patient care and good clinical judgement. We, at Kimera Labs, hope that this will be a very informative body of knowledge and experience that may help to guide future medical care for yourself and others. Duncan Ross PhD Founder & CEO Kimera Labs
Description
Join us for an exosome symposium featuring leading experts in aesthetic and regenerative medicine. Learn more about the science of exosomes and the the role they may play in the future of clinical diagnostics and therapeutics.
Duncan Ross, Ph.D.
Jason Sanders, M.D.
Doug Spiel, M.D.
Marco M. Zahedi, M.D., M.P.H.
James Davis, M.D.
Reserve your stay at the Hilton Anatole for a discounted rate HERE.
---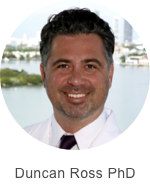 Dr. Duncan Ross is an expert in stem cell culture and has developed and patented proprietary methods of stem cell manipulation and licensing using growth factors and nucleic acids. A native of Miami Beach, Florida, Dr. Ross earned a Bachelor of Science in Microbiology and Immunology and a Ph.D. in Immunology/Biochemistry from the University of Miami in Coral Gables, Florida, where his research focused on mechanisms of suppression of graft vs. host disease in minor antigen mismatched allogeneic hematopoietic stem cell transplantation. As founder of Kimera Labs, Inc., Dr. Ross's work is focused on controlling disease with immunological molecular approaches, in particular, exosome isolation from perinatal cells and amniotic fluid. As a pioneer in the development of cell-free exosome products, Dr. Ross's research has been and continues to be employed by many physicians and clinics in a variety of regenerative medicine protocols. Dr. Ross has been featured in various peer reviewed publications including "Blood" and "Biology of Blood and Marrow Transplantation", in which he discussed the use of various cell types to suppress immunological diseases, and currently has a patent pending for wound healing exosomes. Dr. Ross is also the founding board member of the federal nonprofit research organization, The Kimera Society, which has developed a number of clinical partners in the US and abroad by serving as an educational conduit for clinics.
---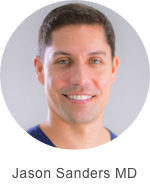 Board-Certified Orthopedic Surgeon Exosome Technology Developer Dr. Sanders graduated from Harvard University with an Honors degree in Biochemical Sciences. The focus of his undergraduate degree was molecular biochemistry and cellular signaling. Dr. Sanders graduated from the University of Miami School of Medicine and was inducted into the Alpha Omega Alpha medical honor society. He completed his residency in orthopaedic surgery at the University of Miami/Jackson Memorial Hospital and did a fellowship in shoulder, elbow and hand surgery. After building a successful subspecialty practice in upper extremity surgery over 10 years, Dr. Sanders shifted his focus to developing minimally-invasive regenerative techniques. With a holistic view of systemic rejuvenation, he has developed techniques using lasers, broadband light and advanced biologics to regenerate multiple organ systems including the musculoskeletal system and the skin. Dr. Sanders is currently involved in further development of exosome technologies and physician education.
---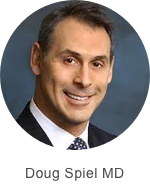 A clinical physician who is board-certified in both diagnostic radiology and interventional pain medicine. His extensive knowledge in both these fields coupled with his understanding of the physiological basis of stem cell therapy has made him a unique presence on the educational landscape of regenerative medicine. Dr. Spiel lectures nationally for some of the most respected societies including the American Academy of Anti-Aging Medicine, the American Society of Interventional pain Physicians, Boston BioLife, the American Association of Stem Cell Physicians and numerous state societies. Dr. Spiel serves on the editorial board of Pain Physician, section editor of Interventional Pain Management Reports and is a board member of the American Association of Stem-Cell Physicians. As an expert in Endoscopic Spine surgery, Diagnostic Radiology, Interventional pain and regenerative medicine, his novel treatment strategies serve as the standards for exosome therapy. Dr. Spiel has successfully treated numerous diverse pathologies ranging from central nervous system disease to alopecia, autoimmune disease and various spinal and musculoskeletal conditions.
---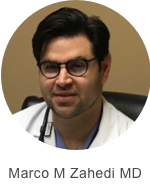 A native of Southern California, Dr. Zahedi graduated Magna Cum Laude from the California State University, where he received his BS with honors in Biochemistry and Medical Psychology. He attended the Chicago Medical School where he completed his MD training with Alpha Omega Alpha honors designation and went on to complete his residency training at University of Southern California (USC) and Huntington Memorial Hospital in Pasadena, CA. Dr. Zahedi then went on to complete additional post-residency training in Dermatology and Aesthetic Medicine as well as a Masters in Public Health from the University of Southern California Keck School of Medicine.
Dr. Zahedi is Medical Director for the Ageless Life Institute where he practices Dermatology. His current focus in on the regenerative abilities of Exosomes to treat common skin conditions that traditional therapies have had limited success treating.
---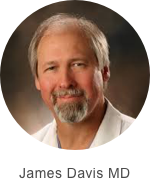 Dr. Davis is double board-certified in Anesthesiology and Interventional Pain Management. He is a native-born Texan who studied physics at The University of Texas at Arlington as a member of the Alpha Chi Honor Society, and then went on to obtain his medical degree at Texas A&M University College of Medicine. He completed his internship in Medicine and Pediatrics at Scott and White Memorial Hospital, and his residency at University of North Carolina at Chapel Hill. He was the Director of Anesthesiology at Fayette Memorial Hospital in La Grange, Texas from 1995 until 2000, and has been an active member of the American Society of Interventional Pain Physicians and the President of Interventional Pain Management, PA since 2000. He is also a founding member of the American Society of Regenerative Medicine.
In addition to performing thousands of fluoroscopically-guided spinal injections for the diagnosis and treatment of pain, he has a long history of successfully treating neuropathic pain syndromes with implantation of spinal cord stimulators and peripheral nerve stimulators (neuromodulation). He was a speaker on this subject at the neuroscience conference at Stephen F. Austin University to healthcare professionals on neuromodulation in 2006. He was the first physician to perform percutaneous kyphoplasties for vertebral compression fractures in Nacogdoches, Texas, and he is the only area physician performing percutaneous sacroplasty for sacral insufficiency fractures.
Dr. Davis has a special passion for pursuing the investigation of regenerative procedures for arthropathies, discogenic pain, peripheral neuropathy and also neurologic conditions such as MS, Parkinson's disease, dementia, spinal cord injury and traumatic brain injury, and in particular, stroke. To this end, he has pioneered the use of the C1-C2 intrathecal injection with cellular therapies, which we believe allows a greater concentration of stem cells to access the brain and spinal cord. These specialized placements are conducted under fluoroscopic guidance in his in-office surgical suite under sedation.
He is also personally interested in the potential effects of treatments for autoimmune diseases such as diabetes, as his lovely wife and two of their thirteen shared children live with Type 1 diabetes. Dr. Davis believes it is a blessing to have the opportunity to sincerely make a difference in peoples' lives and continues to be excited at the wonder and science of regenerative medicine.