Event Information
Refund Policy
Refunds up to 7 days before event
Description
How powerful can a day be?
Discover powerful New Ways of Being, by addressing all aspects of you - Mind, Body, Heart and Spirit - and create practices for a vibrant, integrated self. ONE DAY leaves you with access to fulfillment and happiness in ways you might never have thought possible.
ONE DAY is a powerful conversation and day of coaching for women 35 plus to dissolve limited ways of thinking that impact your experiences and the manifestations in your life.
Walk out reconnected with your own power, and lit up by a whole new way of life!
One Day Agenda
Stepping outside to see back in. Access to the difference between a life of existing versus thriving.


The You that You are, and the You that You're not

.

Discover and dismantle limited beliefs and dissolve constraining patterns from the past.

MIND. Creating clarity in what parts of our existence that our minds are made up and run by. Distinguishing new patterns of leveraging the mind to thrive and work for You.

BODY. Connecting to the true magic of a holistically functioning body and the timelessness of a spacial and cyclical context versus a linear perspective in approaching your body's potential.


HEART. We discover emotions as a guiding principle to allow into your life on a deeper level, tapping into nature as a higher wisdom that communicates through the heart with immense wisdom.


SPIRIT. Discover how spiritual practice provides essential fuel to the visionary and creator in you. Learn to unleash your own potential by tapping into a higher source.

About the leaders:




Melissa Mueller is an Executive Coach who combines mindfulness, emotional intelligence, and neuroscience to bring leaders to their next level of performance. Melissa has practiced Zen Buddhism for over a decade including meditation, koan study, and chanting. She uses her training in traditional Psychology from Stanford University and Spiritual Psychology from the University of Santa Monica to give her clients access to their highest potential. A northern California native, Melissa is an avid yoga practitioner and world traveler who's passionate about breaking through the limitations of the mind.


Karin Nord is an award winning Creative Director, currently working for a billion dollar fitness company in Los Angeles. She has well over 17 years of experience in the Advertising, branding and digital industry, creating user experiences, campaigns and visual communication for clients like Nike, Disney, Warner Brothers, Sony and H&M. She leads creative teams and is a powerful coach in fulfillment and effectiveness. Karin studies communication, buddhist psychology, zen practices and neuroscience, constantly tapping into life's highest potential. Originally from Sweden, she is also an artist, horse trainer and a mad stand that people actually live what they dream.
FAQs
Is there a minimum age requirement for the event?
ONE DAY is designed for women ages 35 plus. Exceptions will be made on a per-case basis (please contact organizers).
The Setting and Location
ONE DAY is an exclusive event taking place amongst the beautiful vineyards of Malibu at the stunning Calamigos Ranch boutique resort. We encourage you to stay for dinner after the event and savor the day dining in their relaxed and chic restaurant. http://www.calamigos.com/accommodations.html

What should I bring?
Please bring comfy clothes and a curiosity about new ways of seeing, thinking and being.
What are my parking options?
There is plenty of parking at Calamigos Ranch.

Will food be served?
The event includes a healthy lunch and refreshments throughout the day.

How can I contact the organizer with questions?
Please call 1-844-SUN-6500 (844-786-6500) or email deniseknickerbocker@gmail.com
The Calamigos Ranch Experience
Calamigos Ranch is a newly renovated high end boutique resort with well appointed rooms and dining options on-site should you like to stay on the property for a relaxing weekend experience.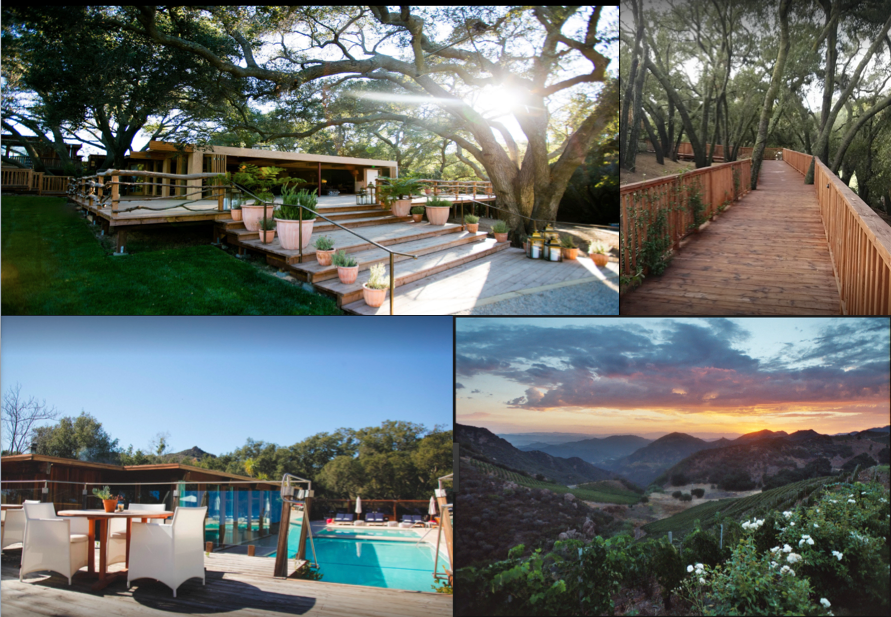 Date and Time
Location
Refund Policy
Refunds up to 7 days before event