Description
Take your Face-To-Face Networking to the next level. Learn every aspect of productive networking, including...
~How to prepare for any event, before you walk out your door.
~How to create a really effective elevator speech. Walk away with a completed speech.
~How to catagorize your contacts.
~How to follow up effectively with every one you meet.
---
Agenda For The Day:
9:00: Check in, Open Networking, and Vendor Table Access
9:30: MC Welcomes Attendees
10:00: Lori Saitz Presents
11:00: Geoff Crowley Presents
12:00: Box Lunches, Open Networking, and Vendor Table Access
12:30: Linda Aivalotis Presents
1:30: Lisa Shaughnessy Presents
2:30: MC Wraps up
3:00: Open Networking and Vendor Table Access
3:30: Event Ends
---
The Speakers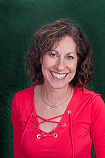 Lori Saitz
Throughout her school years, Lori Saitz's report cards said, "Lori is very bright, but she needs to speak up in class." In 2003, she launched Zen Rabbit Baking Company and introduced the world to The Gratitude Cookie. In order to build that company, she had to learn how to network effectively to find clients and referral sources.
Today, as a networking strategist and speaker, she works with other quiet people on feeling more comfortable networking, starting conversations and connecting. Her services are in demand by business professionals who want to feel more confident initiating and building relationships that support their career and business success.
Lori has more than 25 years of experience in marketing and communications. Before becoming an entrepreneur, she worked as an on-air radio personality in South Florida. When not networking or talking about networking, you can find Lori in the weight room at the gym or at a reformer Pilates class.

Geoff Crawley
Geoff Crawley is Your Networking Ninja. He has been a proven sales leader in various industries for over 20 years. With a proven track record of revenue growth, Geoff knows how to help you learn from his past successes (and, uh, learning experiences #fails) to grow sales for you and your business through networking. Geoff was a finalist for the 2016 Loudoun County Chamber of Commerce Entrepreneur of the Year Award, and in that same year the company he owned was a finalist for the Small Business of the Year Award. Your Networking Ninja won the 2017 Sterling Small Business Excellence Award as well. In his free time, you can find Geoff cheering for all Philadelphia sports teams, running half marathons or spending time with his wife Dawn and their three children, Annie, Jackson and Maxwell, and their dog Bacon.

Linda Aivalotis
Linda Aivalotis is a Face-To-Face Networking Expert who has created a system and a process to help people who are overwhelmed by networking. She helps them hone their skills and network in a focused and intentional manner. No more random meetings or cocktail hours. Linda helps her clients determine who their looking for and how to find them, and turn them into raving fans.
Linda has 40 years of sales experience in encompassing, retail, corporate, and multiple entrepreneurial endeavors. She knows what it takes to build true relationships.
In her off time Linda pet sits, travels, and is currently creating an on-line version of her premier training program.

Lisa Shaughnessy
Lisa Shaughnessy is a business process consultant who helps small business owners and professionals feel more confident when following up. Lisa gives professionals the tools and information they need to create effective follow up strategies and messages to gain clients and explore new opportunities. Combining her 25 years' experience in government, corporate, and small business settings to create personalized and powerful follow up messages, Lisa launched CreateFollowUpMessages.com as part of her consultancy, inkerB Consulting LLC. She uses this platform to educate professionals on how to follow up in a way that feels authentic, yet purposeful, to attain their goals.

FAQs
What are my transportation/parking options for getting to and from the event?
The metro stop is just 3 blocks away. There is free parking in the Tenent Parking Garage directly behind the building
How can I contact the organizer with any questions?
E-mail linda.aivalotis@gmail.com