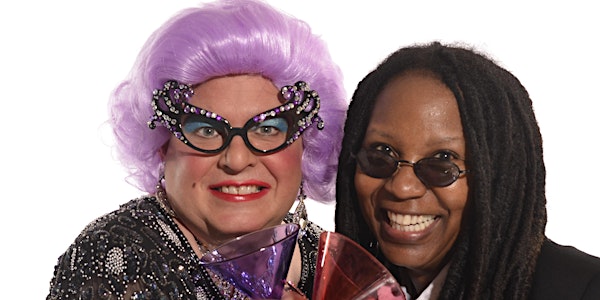 One Dame Whoopi Christmahanukwanzaka
Ages 18+
Unscripted Comedy!
Two of the most award-winning celebrity impersonators in one evening of top-notch unscripted comedy!
When and where
Location
The Milton Theatre 110 Union St Milton, DE 19968
About this event
Featuring Scott Mason as Dame Edna and Bettina Williams as Whoppi Goldberg in a one-of-a-kind holiday show that is not to be missed! Mason has been named the real Dame Edna's Honorary Understudy and Williams has been seen on the Maury Povich, Rachael Ray, and Chelsea Handler shows. Both Mason and Williams are recipients of multiple Reel Awards from the Celebrity Impersonator Convention in Las Vegas.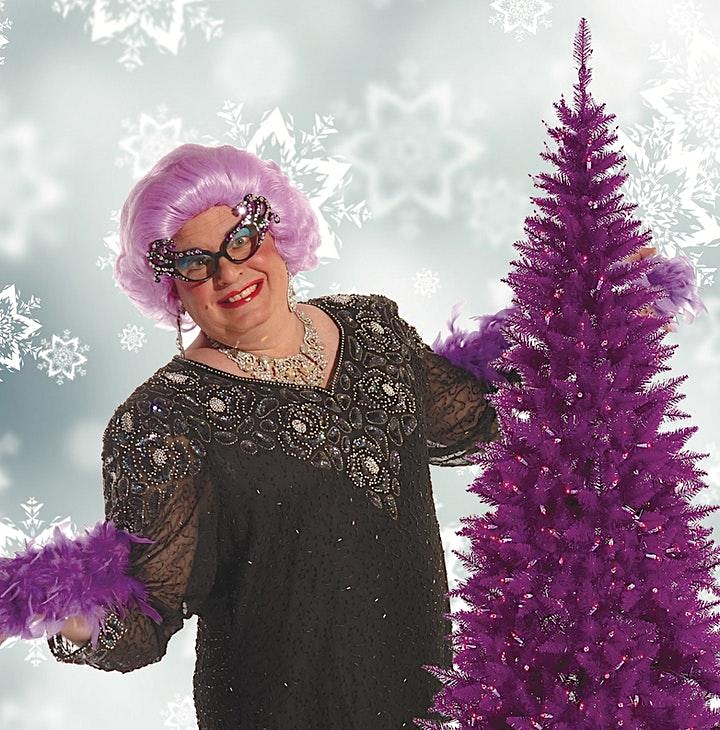 About Scott Mason
Scott F. Mason celebrates over ten years of impersonating Dame Edna and has performed throughout the Mid-Atlantic, Broadway, Florida, Las Vegas, DC, and Sedona, AZ.
In February 2010 he auditioned for the real Dame Edna, Barry Humphries, for the title of "Honorary Understudy to Dame Edna" on Broadway, NY, while Humphries and singer Michael Feinstein were prepping their new show "All About Me." Mason won the title over a dozen other contenders and appeared in the show's Playbill. Greenwich Village Voice theater critic, Michael Musto praised his performance and invited him as a special guest at his birthday party that year.
In 2010 and 2012 he won "Best Comedian" at the Las Vegas Reel Awards which is akin to the Oscars for the Tribute Artist Industry.
He has participated in the Sunburst Conference of Professional Celebrity Impersonators since 2008 where he won "Funniest Male", "Best Transformation", and "Best Male Costume" three times each and has been inducted into their Hall of Fame for each in 2011, 2013, and 2014 respectively. He was one of three finalists for the "Agent's Best" (meaning the best act out of dozens that agents reviewed) award in 2010 and 2012. In 2011 he was awarded the Silver Best Showcase Award 3rd place and in 2012 he won Gold (2nd).
His Dame has been seen on the Rachel Ray show as well as Fox News 35 in Orlando and the national CBS Sunday Morning news. He is also featured prominently in the award winning 2010 documentary short subject "Just About Famous" and its full-length follow-up in 2013. Information on the film and Mason can be seen on IMDB.com.
As Dame Edna, Mason has emceed galas and variety shows, made guest appearances at weddings, bridal showers, and birthdays, as well as doing corporate shows. He is most popular for his full length two hour shows (complete with intermission) performed at regional, community, and dinner theaters.
Mason has been active in theater since 1985, and was a member of the National Dramatists Guild, having written over 25 plays produced in Delaware and Off-Off Broadway. As an actor, he has acted over 100 roles, and appeared for 30 years with the Delaware Dance Company's "The Nutcracker" . He has also directed over 100 plays for community and regional theater.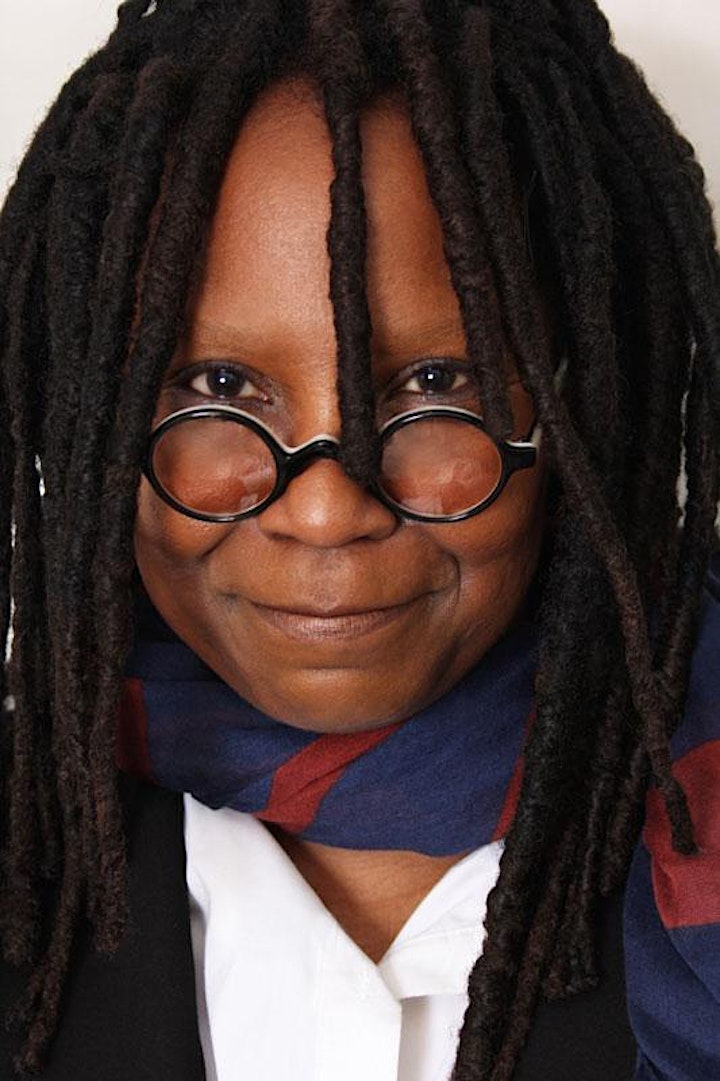 About Bettina Williams
Bettina Williams has appeared as Whoopi on such TV shows as The Chelsea Handler Show, Rachael Ray, The Maury Povich Show, VIBE hosted by Sinbad; the movie "Bamboo Shark" and the film "Just About Famous"; also featured in The Food Network Magazine, People Magazine, Entertainment Weekly, JET Magazine; published in "Double Take" by Devon Cass, "Made You Look" by Denise Bella Viasis, published by Trillennium Books; "Daily Doubles: Celebrity Impersonators" By C.J. Morgan and Jack Bullard; comedian emcee and opening act for such artists as KC & The Sunshine Band and jazz musician Boney James.
Bettina's look-alike career began in 1994, after being encouraged by her friends to enter a nationwide look-alike contest for MGM in Las Vegas. The participants were narrowed down to 20 of the top look-alikes ranging from Cher to the Pope. Bettina's natural looks, personality and character won her 1st Runner-Up and many contacts with agents nationwide.
To date, Bettina Williams has appeared on such TV shows as The Chelsea Handler Show, Rachel Ray, The Maury Povich Show, The Weakest Link, the Leeza Gibbons Show, VIBE hosted by Sinbad; also featured in People Magazine, Entertainment Weekly, JET Magazine; published in "Double Take" by Devon Cass, "Made You Look" by Denise Bella Vlasis, published by Trillennium Books; for charities such as the San Antonio AIDS Foundation, Habitat for Humanity of San Antonio, the Cornelia de Lange Syndrome (CdLS), the Susan G. Komen Breast Cancer Foundation; comedian emcee for KC & The Sunshine Band, jazz musician Boney James and special party events such as Aretha Franklin's Annual Christmas Party (2003).
In her travels, Bettina has come to find out that Whoopi Goldberg has contributed a great deal of her time to charity work and encouraging others to be their best. On several occasions, fans of Ms. Goldberg have approached Bettina, believing that she is Whoopi, crying and thanking her for touching their lives or the life of someone very dear to them. "It's a very humble experience," says Bettina.
Ultimately, Bettina feels very blessed and is very cognizant of the fact that "How you treat others reflects on the personality you are representing." Also, she considers herself fortunate to look like someone who she truly respects and admires as a person. Her life will never be the same.
About the Milton Theatre
Official Website | Facebook | Twitter | Instagram
The historic Milton Theatre is a uniquely diverse venue where you will find the best local, regional, national, and international talent. Free municipal and on-street parking are available. Full bar and light food options available. This facility is fully accessible.